Pregnant After a Miscarriage, Stillbirth or Loss: Encouragement for Moms
Pregnancy after miscarriage (or any kind of child loss) is a unique kind of challenge. It's something that we feel alone in. Isolated. Like no one else could ever understand these conflicting feelings we are wrestling. The complex mixture of anticipation and heartbreak.
But the thing is…we aren't alone. Not in the least.
Experiencing loss is something we as mothers struggle to talk about. But the more I share my story, the more I am seeing that so many others have experienced it too. Somehow, knowing that we are not alone brings more healing.
If you are or hope to soon be going through a pregnancy after loss, I want to invite you to find some of that healing too. I also want to share some tips I have picked up along the way that may encourage you. Here is my story and how you too can learn to enjoy your pregnancy after loss.
My Story of Pregnancy After Loss
We had been trying to conceive for only a few months and I was trying not to overthink it. So, when my doctor told me the strange symptoms I was experiencing were likely a miscarriage, I was shocked. I had all the extreme feelings of finding out I was pregnant for the very first time and the pain of losing a baby hit me at the same intense moment. My heart ached deeply and my body took months to recover fully.
Another 6 months passed and we conceived our son, Sam. His birth was such a special gift to us and the next year was a blur of the joys and overwhelming struggles of new parenting.
A couple months after his first birthday we had another shock: a positive pregnancy test.
Unplanned!
We were excited, but definitely intimidated by the thought of repeating the last year again so soon. I also had some faint whispers of fear over another pregnancy after loss. Around two weeks into knowing about the baby, we had our first really sweet conversation about what life would be like with two little ones. The next morning, I started bleeding. Familiar cramping started. I knew.
After a weekend of bed rest, an ultrasound confirmed our second loss on Monday morning. It was Halloween and my midwife was dressed as Arial from The Little Mermaid.
I was crushed.
It was different this time. I had known this baby for weeks. Prayed over his or her life. Imagined my son playing alongside this sibling. We had a due date. This was more than pregnancy loss…we lost our child.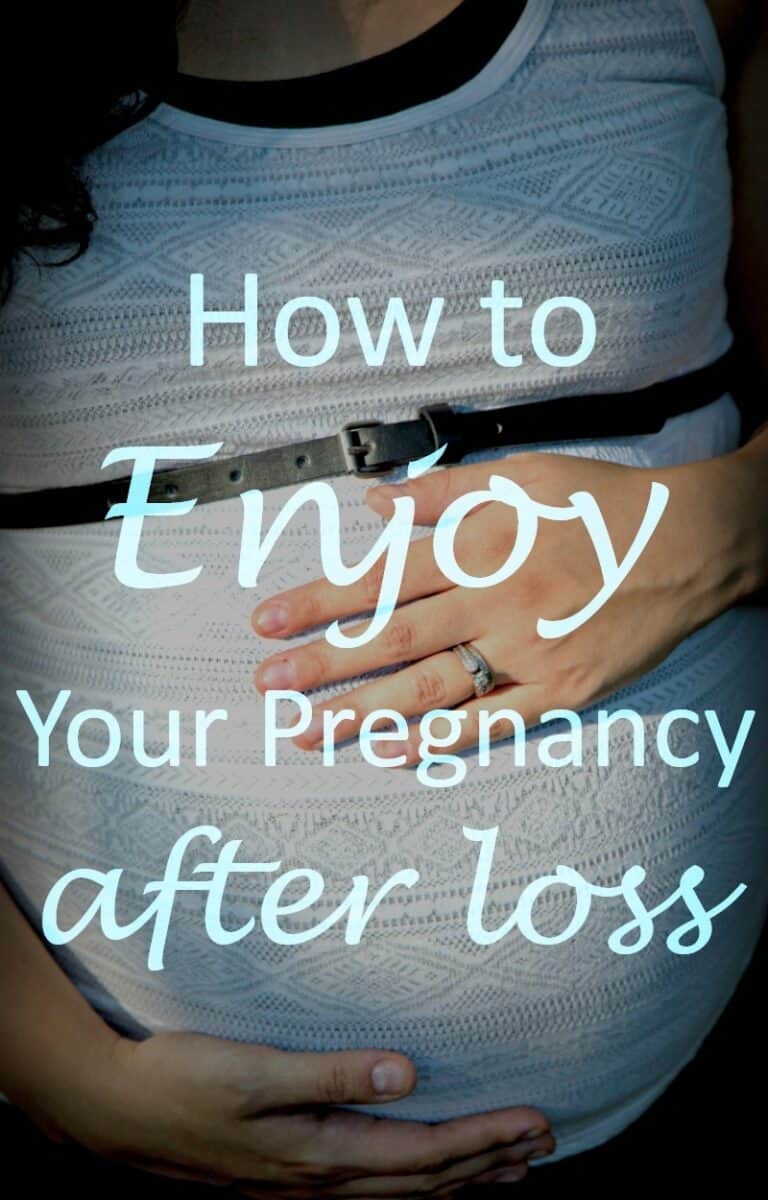 This post may contain affiliate links. See my disclosure for details.
I was terrified that it was my fault. Had I treasured the baby enough? What if we were so dumbfounded by the surprise of it all that the baby didn't feel wanted?
Fast forward about 4 months. My husband and I decided to try for our next child. I figured it would take a while after all my body had been through in the last couple of years…nope. First. Try.
As I write, I'm 26 weeks along with this little boy. I won't lie, it's been a painful struggle to let myself long for the birth of this baby. It would be easier to remain apathetic and just hope for the best. But I can't do that. I was born to be a mother…to all 4 of these babies and to whoever may follow. So I hold my belly and pray for this boy. I talk to my son about his baby brother and I plan away for his nursery. I know that we aren't promised a safe, healthy delivery, but I can choose to love this little one for however long he lives. So I will.
I know I'm not the only one with this story.
If you're reading this, you may be walking through something similar…or something very, very different. You may be experiencing your first pregnancy after loss. Maybe your losses have been multiple. Maybe you even held your baby before saying goodbye. Whatever your story, I want to share some things that I've learned as I have carried this baby within me after the loss of two others.
Choose Joy
It is possible to have joy in the midst of pain. We can enjoy the sweet gift of pregnancy for every day that we get to experience it, even if that joy stings a little too. We could choose to be pessimistic or to let our mourning overshadow our hope. Or we can choose joy.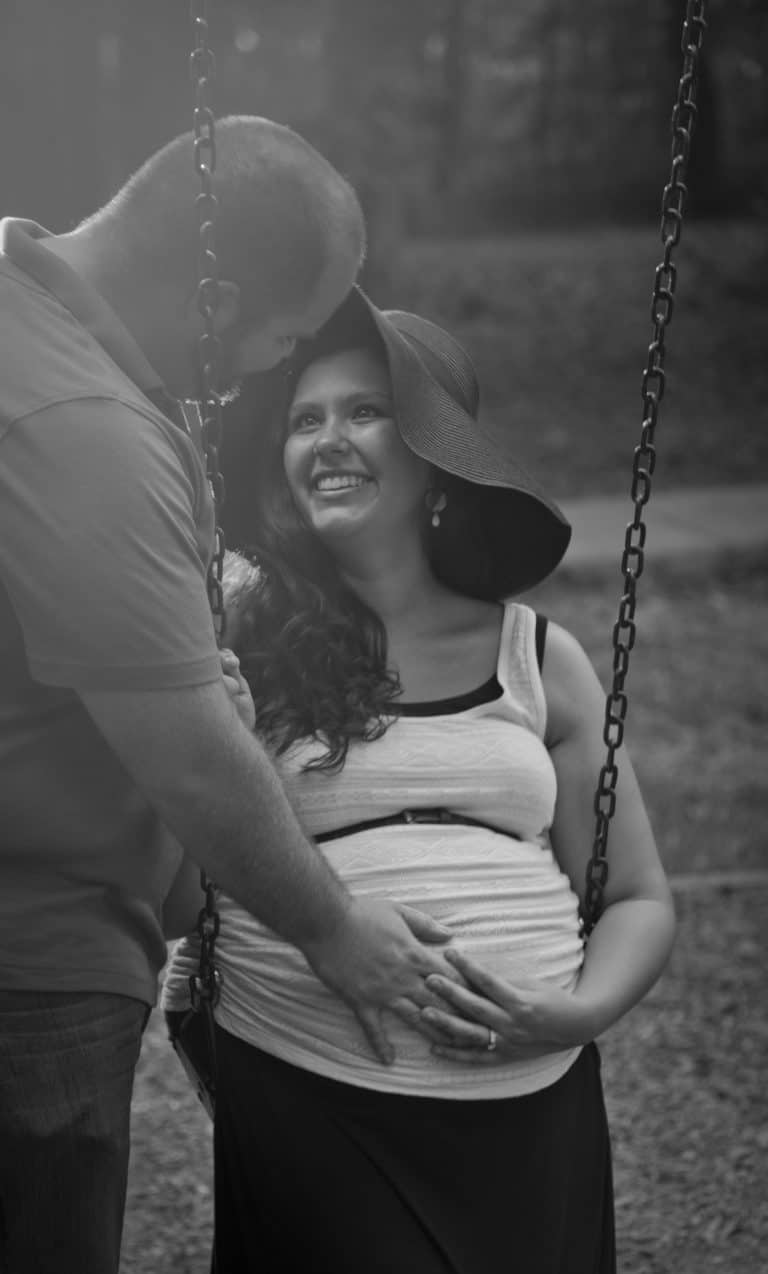 Joy is a choice.
That's important. Remember it. Tell it to yourself every day. Not just in pregnancy after loss, but always. Life will constantly throw us curve balls that we can't handle. Cling to what is True.
I can't say I do this perfectly. I know I don't. But it's been my theme as I walk through my adult life and I can confidently say that joy doesn't naturally come from within me. It's a struggle and a decision each moment, especially in the hardest of times. It's grace given to me.
So, as your heart aches for your lost baby and you cling to hope for another, choose to believe in true promises and find joy in a Love that doesn't waver, even when our circumstances do.
Remember Their Due Date
Whether you are pregnant again or not, I recommend making a special mental note of the day your baby was due. Celebrate their memory on this day. For you, this may mean doing something special. Or it may be too painful. That's ok too.
For me, I didn't even say it out loud. I couldn't. But it was also special for me to keep it to myself. I whispered it in my mind throughout the day and mourned silently. It was a little bond between me and my baby that no one else could know or feel. Life was still buzzing busily around me, but I was connecting to my child.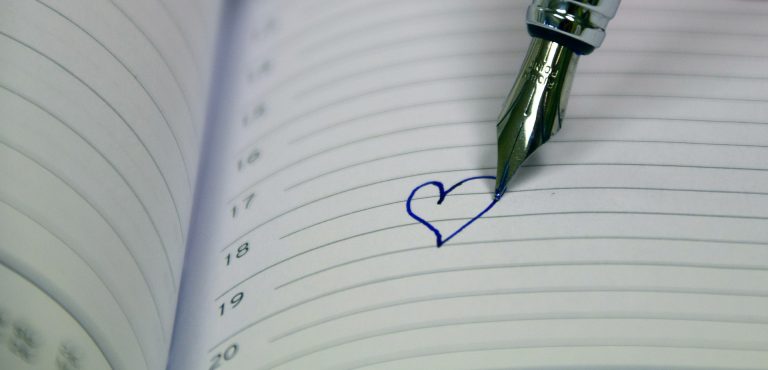 This day for me wasn't very long ago. In fact, it was the day I officially launched my blog. It was bittersweet. It was a breath of new life on that hard day. And now I'm getting to share about my baby's life with you here. Isn't that kind of cool?
Connect with Baby
To someone who hasn't experienced pregnancy after loss, this might sound strange, but it can be difficult to let yourself really connect with your baby after losing another. Maybe it's a self-preservation instinct. We want to protect ourselves from more heartbreak. Let me tell you, it's ok to feel those things. You're not alone in that.
But despite that instinct, I encourage you (and myself) to push through and get alone with the little one inside of you. This is a new life. A different life. One whose entire existence depends on you. That is so special.
Take a bath, light some candles, take some deep breaths and let yourself become Mommy to this sweet one. Hold your belly and pray over their life. If you're far enough along, treasure the little kicks you may feel as baby responds to your attention. And let yourself cry.
I know it hurts. I know that you want to give this baby everything, but you can't help the painful reminder of what you've lost. Press in. Imagine holding this baby when he or she arrives and the beautiful connection that you will have. Let it begin now. I mean really begin. It will be worth every moment, whether just a few or a lifetime.
Consider the Odds
I wanted to include some practical advice here too. After the ultrasound that confirmed our second loss, I asked my doctor if there was something wrong with my body. I was worried that having two miscarriages meant there was a problem and that it would keep happening.
He told me that one miscarriage is very common. While having another after one healthy birth is heartbreaking, it is something that can just happen. He said that they usually wait until after 3 losses to start searching for underlying causes and that I shouldn't expect that it would happen in our next pregnancy. He also told me to look at my son and remember that my body does know what to do and that it can do it again.
I know that some of you reading this may not have a child to look to just yet, but I hope that this still somehow helps encourage you. As I began this pregnancy, I was so nervous and fearful, but I kept reminding myself that my body was created to do this. I tried to focus on the odds being in my favor. Ultimately, I am trying (still) to remember that it is not in my control.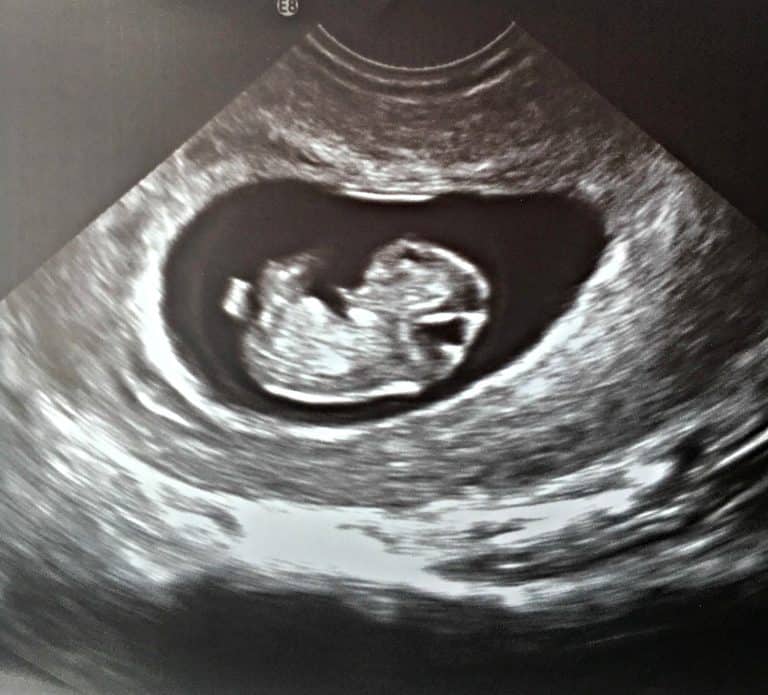 Talk to Someone who Understands
You are not alone in this. The more I spoke up about my losses, the more I found that I knew so many women who had been through it too. This is also why I decided to share my pregnancy news earlier this time. I knew that if something happened, I'd need to have women to talk to who would understand. There seems to be a bond among women who have experienced pregnancy after loss.
More than that, we need to talk to someone who can truly understand. We are not alone in our suffering. We have a Father who loves us the way we love our babies. In fact, He loves us better.
As I walked through my first trimester this time around, I poured out my fear in prayer. I was given peace in exchange. Many days, fear has crept back in. But as I continue to tell God exactly how I'm feeling, He comforts me.
I tell him that I'm sad that I'll never meet the baby I last held in my womb. I tell him that I'm terrified for the life of the one who lives in me now. He reminds me that my babies, including Sam, are gifts to me. His love is great and He gives good gifts to His children. While sometimes we still have to face great pain too, we are able to cherish our babies for however long their lives may be.
It is such a gift to be entrusted as the mother of sweet little ones. I hope to call myself mommy to many more children, whether I carry them within me or not. I encourage you to focus on the gift, rather than the pain. It's ok to embrace that part too, but then pour it back out to the One who truly sympathizes with you and then choose joy.
*Update: I have been so encouraged by the brave mamas who have shared their stories of pregnancy after loss in the comments below. If this post has resonated with you, I want to invite you to share yours. There is something freeing about connecting with other women who know your struggle. I'd love for this to be a place for mothers who have experienced loss of any kind to come together to encourage one another. I hope you join us.
If you'd like some more tips on pregnancy or life as a new mom, follow me on Pinterest.