The Best Tips for Pregnancy Nausea
Morning sickness is one of the worst parts of pregnancy, right? You get to spend about 3 seconds being over the moon about finding out you're pregnant, then…gag.
And if you're in your first trimester of pregnancy and also a toddler mom? Forget it.
Girl…I feel you.
My son was a day shy of 18 months old when we found out I was pregnant. We had literally JUST started trying again, so while it was expected…it was really a surprise too.
I kind of imagined my toddler being a bit older when I'd be growing his sibling. He was walking, talking a bit, and juuussttt getting into the lovely tantrum phase. Awesome. We were thrilled with the news, but I was definitely intimidated by the thought of what was to come.
I was also shocked to see how much more quickly pregnancy symptoms kicked in with this one. By 5 ½ weeks I was experiencing my old friend, nausea. The gagging started by 6 weeks. And by my appointment at 7 1/2 weeks, I was really ready for relief.
What was worse than the nausea was the exhaustion. I didn't have this with my first. I felt like I'd been hit by a truck…all the time. I was constantly yawning. By 10 a.m. each day, I was DONE. My young toddler did not seem to share my longing to slow down. It was a real problem.
So, if you have a little one running around (or even if you don't) and you're hoping to feel somewhat human while starting your next pregnancy, here's some advice, one pregnant mama to another.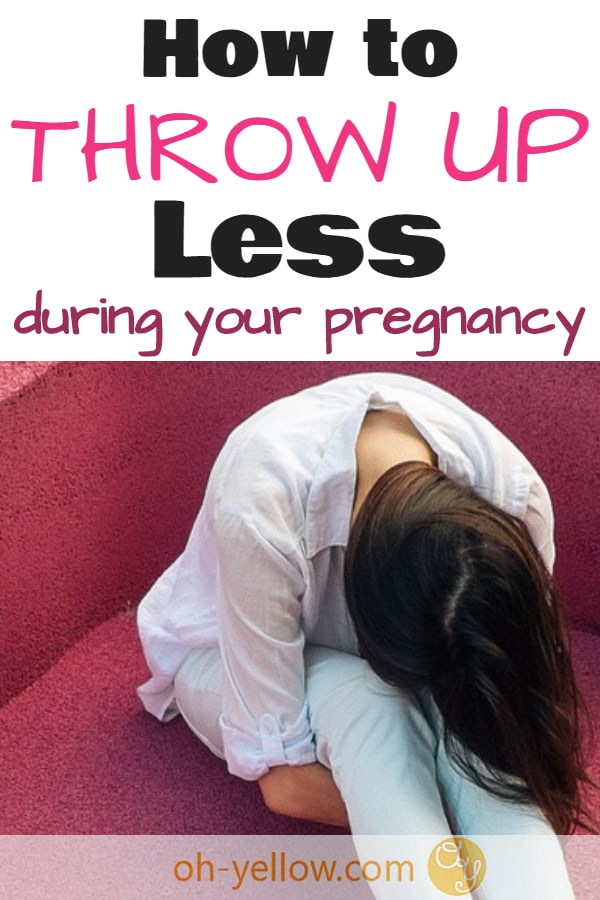 (This post may contain affiliate links. See my disclosure for details.) 
Listen to Your Doctor
Just like in my first pregnancy, my doctor asked if I wanted something for the nausea. The first time around, I refused it, thinking "I don't want to put something random into my body. I can just handle the vomiting." Ugh. This time, I inquired a little more.
She recommended I start taking a vitamin, in addition to my prenatal, 3 times a day throughout my first trimester. She said that this was the first and gentlest approach to treating morning sickness. I thought "Oh, it's just a vitamin? I can do that."
Then, I immediately asked her if there was anything we could do for the exhaustion. I was convinced I was anemic, as I had been in previous pregnancies. Nope. It was just plain old pregnancy wear-out. She said it would pass in time. I was bummed, to say the least, but I was hopeful to try the vitamin and get some nausea relief. I went straight to the pharmacy.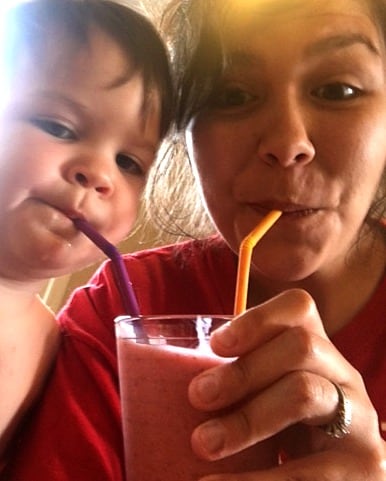 Say Goodbye to Pregnancy Nausea
Y'all.
Within a couple days of starting this vitamin, I felt like a new human! It was incredible. Not only did the nausea ease up exponentially, but I had more energy!!! It was a miracle! Ok…so maybe it wasn't really that amazing, but it felt like it to me.
Suddenly, I could play with my toddler again! I could stay up for more than 4 hours at a time without crashing. I didn't gag at the smell of my husband making toast in the morning. What was I thinking passing on this stuff last time around?!
Ok, now that I've got your attention…here's the secret:
Those two little characters completely turned around my first trimester and saved me WEEKS of misery. Thank. You.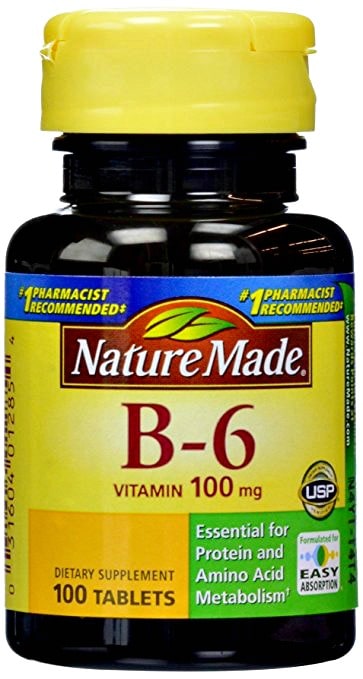 I use this kind. It's awesome. I love it. I want to marry it.
Oh, am I exaggerating again? Sorry.
Morning sickness and exhaustion are the WORST regardless of how many times you've been prego, but when you're also responsible for a little human life, things get serious.
Finally Ease Your Morning Sickness
My last bit of advice is not to ease off taking the vitamin too soon. With my son, I got over the major nausea and sickness in my first trimester, by 12-14 weeks. So, this time that's when I figured I should wean off of the vitamin. My doctor said I could kind of play with cutting back and see what worked best for me.
I really wish I had waited a few extra weeks. Once I got out of the habit of taking it, I kept accidentally skipping doses and my sickness immediately came back. I don't think I was really ok to completely stop taking this magic little pill until closer to 20 weeks this time around. Don't put yourself through an extra month of feeling awful! Find what works for you and enjoy the relief as long as you need to.
My favorite little natural company now makes a fantastic prenatal vitamin that contains B6. It's made with only natural ingredients and additionally contains ginger, so bonus nausea-fighting action. Check it out here. 
Now, please please please talk to your doctor before taking anything new. The bottle says to only take one a day and to talk to a doctor if pregnant or breastfeeding. Do that. I'm so not a healthcare provider or anything like one. I'm just a pregnant mama who found her vice.
Here's hoping your first trimester is less miserable, Mama.
And for more tips on pregnancy and life as a new mom, follow me on Pinterest.