First Time Mom Advice and Encouragement
As a new mom, I was thrown into the wide world of babyhood in one fell swoop. Everything from figuring out breastfeeding and postpartum care, to sleep deprivation and "why is he STILL crying?"
It hit me hard and fast. While I had prepared in every way I thought possible, the reality sunk in with the gentleness of ripping off a very large bandage.
Maybe this was just me. Maybe every other mother out there instantly figures everything out and is back on her feet (physically, mentally, and emotionally) in no time…but I suspect there may be a fellow new mom out there who feels me on this.
As a new mom, you will hear so much parenting advice from friends, family, and strangers. While some parenting tips are pretty standard, there are very few things that apply to every single new mom. A new baby changes everything. And that's hard. It just is.
So, take a look at this new parent advice and the story of my experience as a new mother which led to it. If you're a mom-to-be or in the trenches with a newborn, this post is for you. This advice for new parents will refresh, encourage, and empower the weary heart of the struggling new mom.

(This post may contain affiliate links. See my disclosure for details.)
My New Mom Story
I knew I wasn't struggling with post-partum depression. I LOVED my baby. I felt joy and purpose and thankfulness. I adored being his mama. It was just…so…hard.
Then things really fell apart. Around 3 months in, my son's sleep took a turn from stillllll not sleeping through the night to not sleeping…ever. Not just not sleeping, but HATING sleep. He hated being put down for naps or bedtime, or honestly being put down at all. He screamed. A lot. If he did finally fall asleep, moving a limb to try to creep to the crib would instantly wake him.
There's more.
He also despised riding in the car. So, not only was that soothing option off the table, but going ANYWHERE was a nightmare. He cried the entire time we were at the grocery store, driving my stress to an impressive new level of crazy. I couldn't leave the room to use the bathroom or set him down to wash a dish. He is allergic to dairy, so I quickly had to cut every trace of milk from my diet while nursing, which led to me having trouble finding something to eat most days. So I was exhausted AND starving.
While these things in and of themselves are extremely challenging, it was one more thing that really had me falling to pieces. I was comparing myself and my baby to every other mom I knew. I told myself that I shouldn't, but I tortured myself wondering why things looked so much easier for other moms.
Any bit of well-meaning advice just felt like another thing I was doing wrong. I had tried it! I had tried EVERYTHING. No one seemed to really, truly understand. I saw no other babies struggling like mine. No other mamas struggling like me.
I'd see pictures of my friends' babies sleeping in their high chairs or in the middle of their play mats. My son NEVER fell asleep on his own. He wouldn't even fall asleep with help!
I watched as other moms went back to work and looked adorable and put-together only weeks after giving birth, while I was still hoping to crawl back into bed at 4 p.m. each day. I'd hear of friends' families going on trips and cry over the fact that we couldn't even go to the store without both of us melting down. It seemed like every aspect of our new life was harder than anyone else's.
WHY IS IT SO MUCH EASIER FOR THEM?! What am I doing wrong?!
This lasted the bulk of the first year of my son's life. I felt alone, exhausted, and frustrated…for way too long.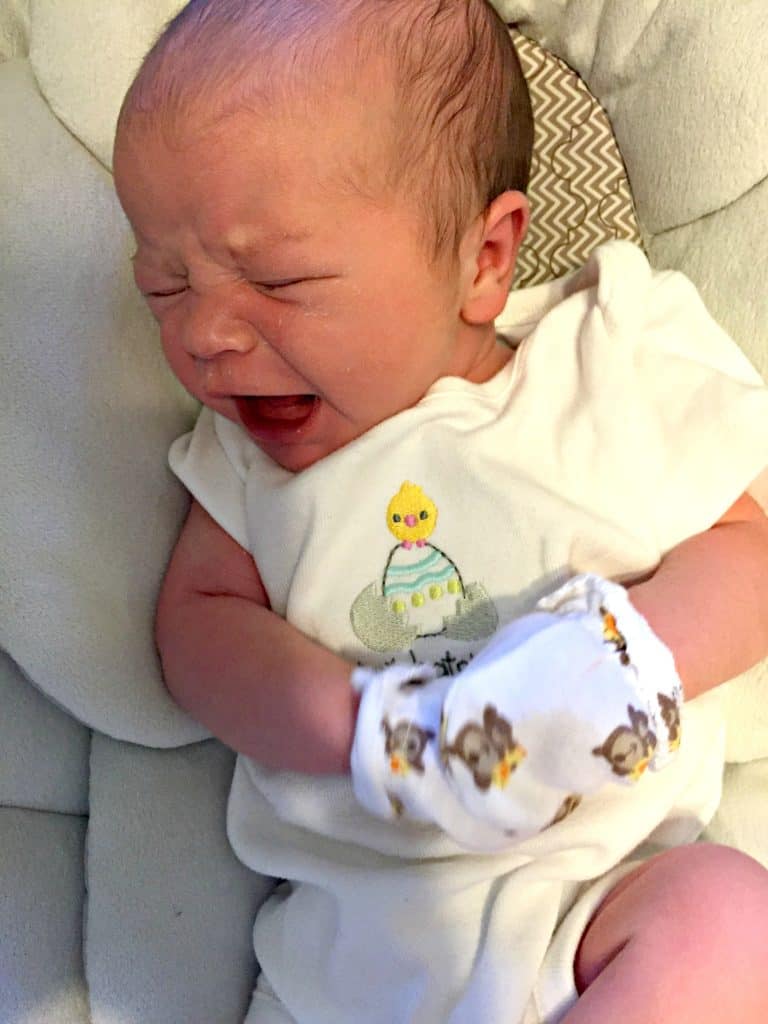 Those 4 Little Words
Now, I know that the reality of what we worked through would have been extremely difficult no matter what. Looking back, I can see how real that struggle was. But I often wonder how much easier things might have been if someone had explained 4 little words to me from the beginning…
All babies are different.
I realize that sounds simple and super obvious. But I had an expectation. As a new mom, as a mom-to-be for that matter, I really believed that my baby would be born and then it was up to me to control how our new life played out. This led to me feeling like everything falling apart was my fault. I didn't understand why I couldn't fix it. Why couldn't I make things look more like my friends' lives?
Between phrases like "sleep training" and "scheduling," I assumed it was all up to me. Things I needed to DO to create the perfect baby environment for us. I never considered that an outside factor would affect our first year.
That outside factor was my baby!
I did everything "right." I did what the books said. Then I did what the blogs said to do when the books don't work. I tried to fit my sweet son into a one-size-fits-all box. And it was a nightmare!
Babies Aren't One-Size-Fits-All
I say all the time that if I had known to just set that first year aside and let things happen naturally, it would have been so much easier. To be honest it was more than a year, but all the same, if I had stopped checking in with myself thinking "he's another month older, why don't we have it together yet?" I think we would have all been a lot happier.
Now, let me clarify, I'm still a huge fan of doing what works for your family and your baby. I will most likely try some sleep training with our one on the way. But what I will not do is assume that he or she will respond perfectly or easily fit into the baby mold I see on Pinterest. What I will do is get to know my baby and respond in the best way I know how, because I'm the mama and that's enough.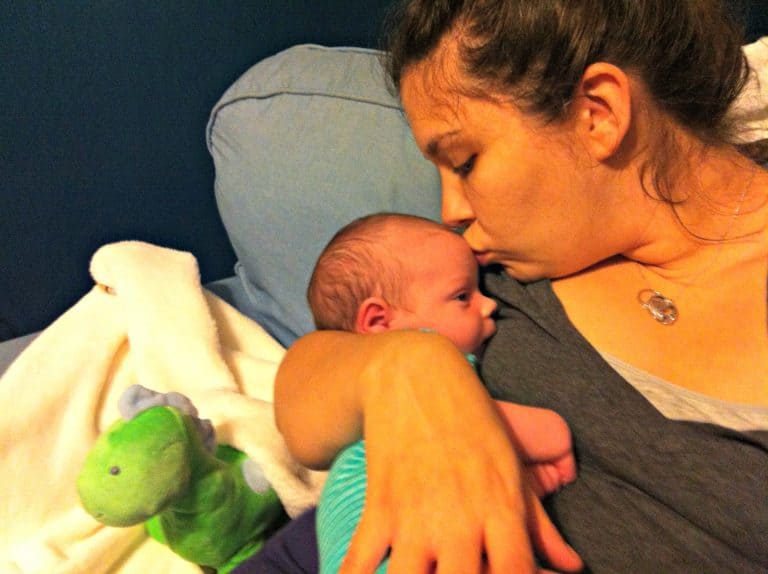 I'm saying, give yourself a break. If you can relate to our story at all, you know how difficult and lonely it feels. If this isn't you, please don't judge. You can't know until you've been there! You've heard people talk about "easy babies," but that implies that there are also "hard babies." And as perfect and wonderful as my darling son is…this describes him. I've seen families grow from 2 to 3 or 4 and never have the struggles we've faced. Some babies are just harder. All babies are different.
If you are familiar with this struggle, I want you to know it's ok to take the pressure off. It's ok to do what works for your baby, even if no one else is doing it.
This may apply more to your life in terms of feeding or illness or something else that I can't possibly understand because I haven't been there. My experience has definitely taught me not to judge another mother quickly. I don't know their situation.
What I do know…now…finally…is that we are all just doing the best we can.
You're Not Alone
New mom, if you're struggling, know that you aren't alone. Don't get caught up comparing yourself to what seems perfect in a carefully selected and edited picture. Love your baby and take care of yourself. The rest will come in time. It may be a long time, but your baby will grow and so will you. And in the meantime, reach out to other moms who share some of your story. Reach out to me if you want! You shouldn't feel as alone as I did. You're not.
All babies are different. And so are all mamas. YOU are enough for your baby. No sleep schedule, feeding regiment, or quick trick will be the perfect fix. Because all your baby really needs is you. And YOU are enough.
(If you want to know more about how we worked through our sleep struggles, check out this post.)
For more tips on pregnancy and life as a new mom, follow me on Pinterest.