Dairy Allergy in Breastfed Babies (CMPA – Cow's Milk Protein Allergy)
So, you are beginning dairy free breastfeeding? Your sweet new baby is showing signs of a dairy allergy or milk protein intolerance, the pediatrician recommends you go dairy free for breastfeeding and you're wondering HOW this is going to work…
Girl, I feel you.
At 6 weeks, we were told to cut out all traces of cow's milk protein and begin a strict dairy free breastfeeding diet. I remember hoping my baby's rash and tummy issues were ANYTHING else. But through trial and error it became obvious that dairy was the problem.
If you're dealing with a baby dairy allergy, you may be wondering what sort of dairy free diet breastfeeding mothers begin with. Maybe you're looking for dairy free recipes or food items. Maybe you need tips on what it's really like to tackle eliminating dairy while breastfeeding. Or maybe you're just in need of some encouragement because going dairy free while breastfeeding sounds super hard.
Well, Mama, I've got ya covered…
I have 3 posts in this series on dairy free breastfeeding for mothers dealing with this same issue. After reading these tips on how to start going dairy free while breastfeeding, you might find these posts helpful as well: Dairy Free Tips for Breastfeeding Mamas and 5 Reasons Why Dairy-Free Breastfeeding isn't the Total Worst.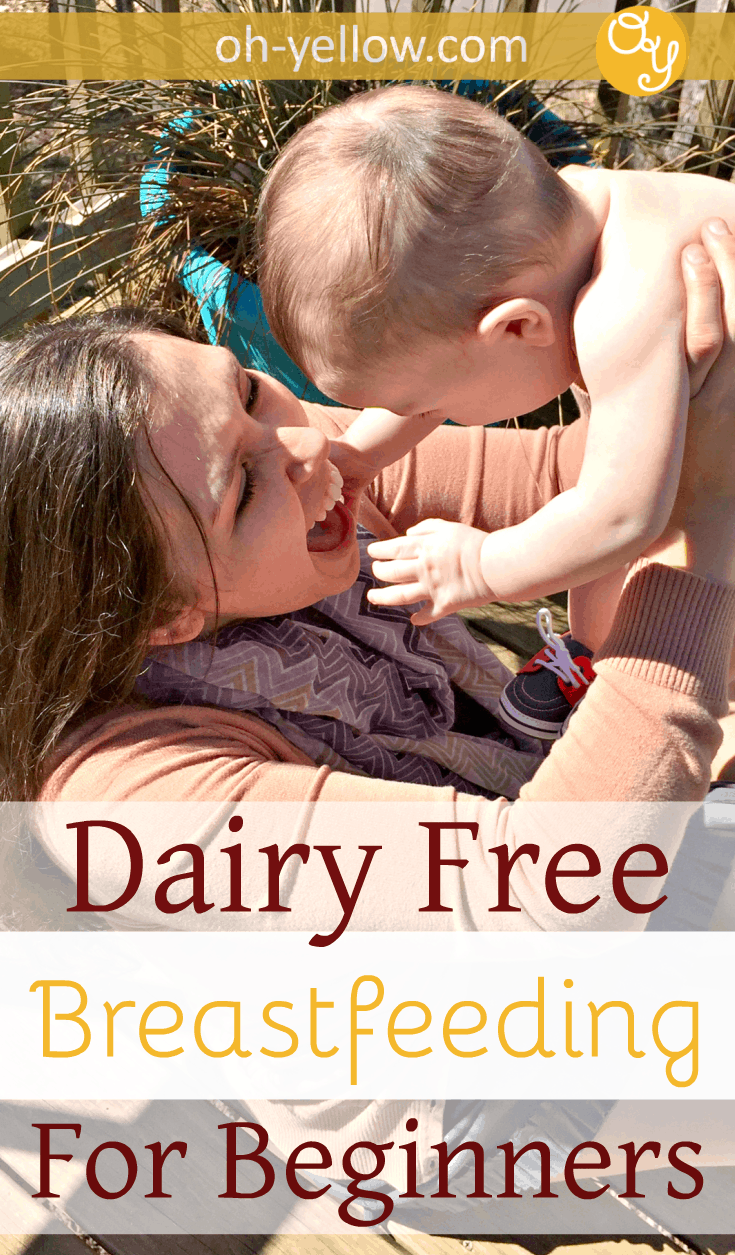 *This post may contain affiliate links. Please see my disclosure for details. 
I was a brand new mom, still clueless about breastfeeding, and probably one of THE biggest dairy lovers in the universe. I didn't even know if it was possible for me to cut out cheese, milk, butter…let alone tiny traces of dairy in other products. It seemed way too overwhelming to attempt….
But I'm so glad I did.
And I promise if you give it a shot, you will be glad you did it too. There's something really rewarding about denying yourself something great for the better health of your baby. It's such a sweet way to bond and really grow into your role as Mommy.
I'm not gonna lie, it's hard. But it's worth it! And it's more doable than you may think.
So, from a mama who still ate mac n' cheese as a staple meal until age 25, if I can do it anybody can. I was successful at dairy free breastfeeding for over 17 months! And I've got some tips for you to make this whole no dairy and breastfeeding thing easier…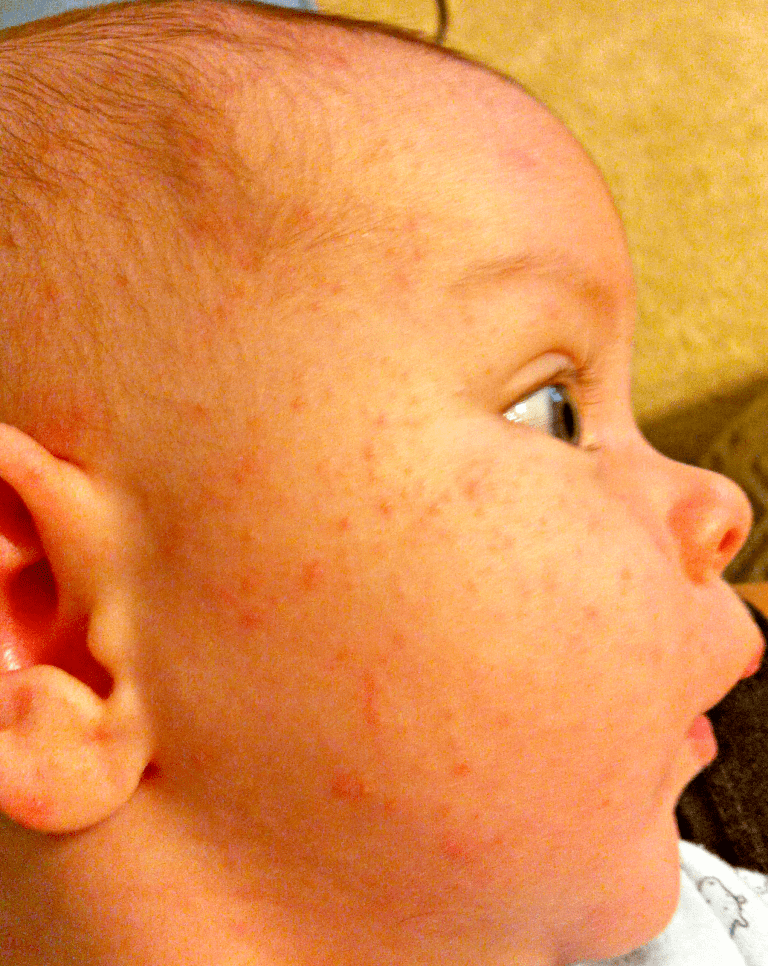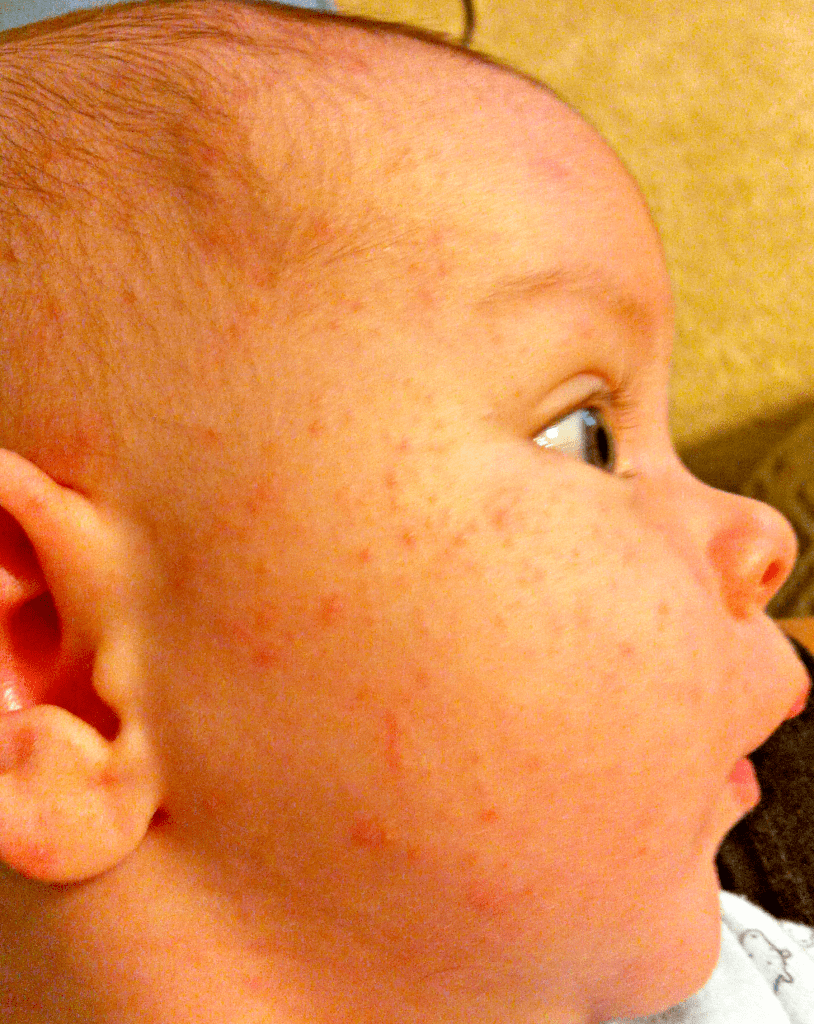 First step: Scout Out the Grocery Store
I was intimidated by having to read labels before buying groceries, but it's really not too bad. It becomes habit and once you find the brands that work for you, you're set. (And if you use this great grocery shopping hack your exact choices are earmarked for the future.)
Plan an initial trip to the store when you have a little extra time. I know, having extra time as a new mom is a joke, but let Baby stay with dad for a bit or have him come too so you can focus. Go through and read labels on some of your staple items. Stick to your grocery list, but check out other items along the aisles while you're at it. Sadly, you'll find a lot of unexpected basics have traces of dairy (think chicken broth granules, spaghetti sauces, most refrigerated doughs, etc.) but you can usually find at least one brand that can work without sacrificing flavor.
Most items will have an allergy warning at the bottom of the label that says "contains milk," but I have read that it's not required that they put this, so read through the ingredient list on your first time around to be safe. After that, just grab the same brands that you know are dairy free (told you it gets easier.) These are some of my favorite suggestions.
Extra tip:
Experiment with items that say "may contain traces of milk." It will depend on your baby's sensitivity, but we found that these items were usually ok for us, especially after 6 months or so. If your doctor suggests a total breastfeeding elimination diet, continue to be strict. But if you're testing things or reintroducing dairy while breastfeeding, this is a good place to start.
Remember that it can take a few days after Baby drinks the affected milk for symptoms to show up, so give it time. Use gentle trial and error. Take it slow.
You don't have to do Dairy Substitutes
I was on a non dairy breastfeeding diet for nearly 18 months. That's almost a year and a half without my favorite treats…during a year when I could have realllllly used some treats (being a new mom kicked my butt.)
In that time I read a TON of dairy free recipes and blogs for help. A huge chunk of those use dairy substitutes for cheese, sour cream, etc. I just couldn't do it. To me, if it wasn't the real thing, I'd rather go without. If you're the same, just know it IS possible to cook and eat well without dairy or "weird ingredients."
It just takes a little creativity:
Mexican food is a really easy one: just leave out the cheese.

Pasta too: stick to red or oil sauces and ditch the parm.

Salads: use oil dressings.

Sandwiches: leave off the cheese.

Soups: try less creamy varieties like minestrone or chicken noodle.
(For more recipes and great ideas, see part 2 in this series.)
Let yourself splurge on what you can have

Ok so I'm a firm believer that new mamas need some extra spoiling. Especially when breastfeeding. What's your favorite treat? For me, it's chocolate. My usual brands have dairy, but I was able to find a few brands with really yummy options. It costs a little more than I'd normally spend on a chocolate bar, but it was my splurge. I tried to make one bar last all week (some weeks it took two bars.) Towards the end, I discovered this amazing chocolatey splurge. Yum.
Another tip:
You'll be surprised at how many super-loved items are dairy free!
Look up the term "Accidentally Vegan." This means a company happened to make a product that doesn't contain dairy, eggs, etc. even though that wasn't their aim. A few of my favorite go-to's were Pillsbury Crescent Rolls, Oreo's, and Ritz Crackers. Treat yo'self.
Have a Dairy Free Breastfeeding Support System
Don't do this alone if you don't have to! There's tons of talk about doing a dairy free diet for breastfeeding mothers, but what about fathers?!
If your husband wants to be super supportive and helpful during the little baby stage, invite him to join you in the non dairy challenge. A lot of husbands want to find ways to help with nursing anyway, so being supportive during dairy free breastfeeding will get him major hubby points. He can splurge and get ice cream when you're not together, but it really helps to feel like you have a partner who isn't an infant.
If it's just you and baby, remember that your little one really is your teammate in this!
You two are taking on the world as new mama and new life one day at a time. Remind yourself that your baby's health is worth it. Breastfeeding is sooo good for that sweetie. I repeat, IT IS worth it! (Now say that to yourself on a loop.)
See it Through
Finally, I want to encourage you to see this thing through. Don't let giving up dairy be a reason to stop breastfeeding early.
If you planned to do extended breastfeeding, you totally still can. It gets easier. I PROMISE. If you just want to hit the 1 year mark, count down the days if you need to, but don't give up! You're stronger than you think. And a year with a baby FLIES by.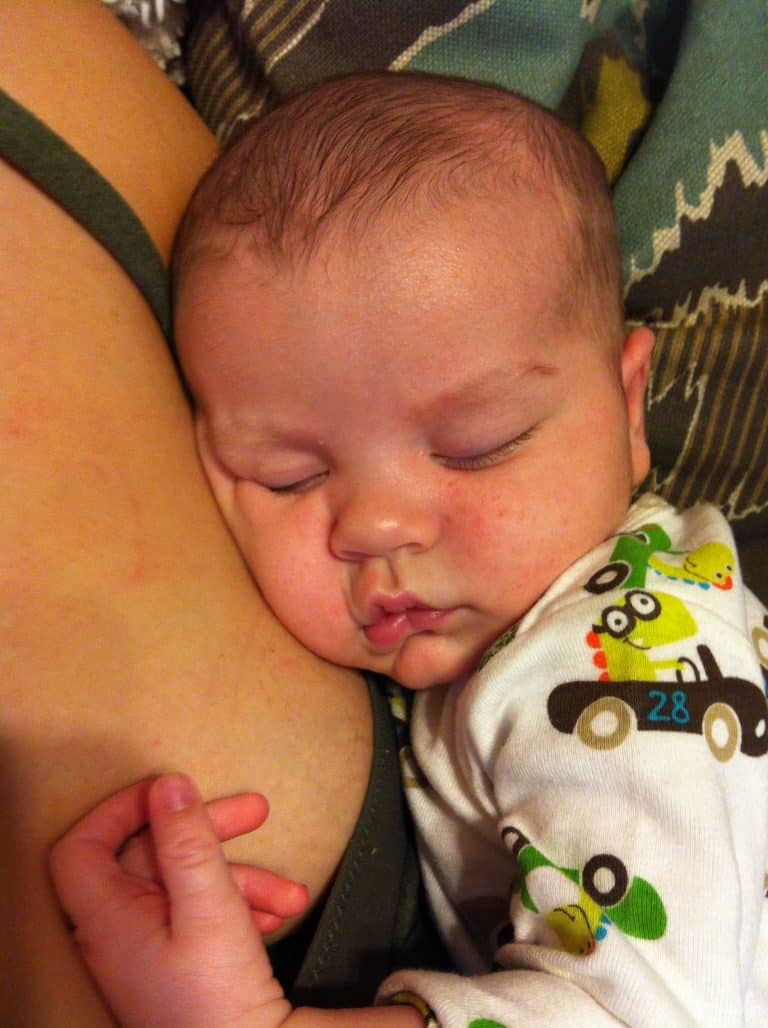 You got this, Mama! You can do this. And you'll be SO glad you did. Remember you're not alone!
And to prove it, I've got some bonuses for you. Check out my Dairy Free Tips for Breastfeeding Mamas and my post, 5 Reasons Dairy Free Breastfeeding isn't the Total Worst.
For more tips on pregnancy, breastfeeding and life as a new mom, follow me on Pinterest.