Dairy Free Breastfeeding Diet: Dairy Free Recipes, Tips, and Ideas
Dairy free breastfeeding sounds overwhelming, I know.
But with this 3-part guide and the resources I share in it, you will feel confident and motivated to go for it!
Your body and your baby will thank you and you won't regret it!
A Cow's Milk Protein Breastfeeding Diet can seem impossible at first, but if you read my post on Dairy Free Breastfeeding for Beginners, you know that it is definitely possible, even when it seems daunting.
To make it feel even more doable for you, I've compiled some resources that I think will help.
Check out the tips below, then go check out my next post in this series, 5 Reasons Dairy Free Breastfeeding isn't the Total Worst for a much-needed reminder of why you CAN survive cutting out dairy and breastfeeding your baby.
And it is SO worth it!
This post may contain affiliate links. See my disclosure for more details.
A Guide to Dairy Free Breastfeeding
Before we dive in, I want to point out one of the best resources I've found for mamas beginning their dairy free breastfeeding journey.
I highly recommend this awesome and inexpensive e-book:
Breastfeeding the Baby with MSPI
Brenda from Paper Heart Family is a sweetie and she literally wrote the book on breastfeeding a baby with Milk and Soy Protein Intolerance.
Her book is an incredible resource with meal ideas, store-bought snack suggestions, tips for cooking dairy-free, and other info like how to reintroduce dairy and soy into your diet once you're done breastfeeding.
Check out her book here.
She also has a great free 7-day Dairy and Soy Free Meal Plan that might be helpful for starting out.
Dairy Free Brands: What to Try First
There are lots of not-terrible options (believe it or not) for eating dairy free while breastfeeding.
You just have to know what to look for.
These are some brands that I used and loved during the year and a half that I breastfed my little allergic guy.
We still use most of them now so that he can eat the same meals we do, plus the tons of snacks he consumes on a daily basis.
Kid can EAT.
Yes, it's a great idea to home-make some awesome healthy treats and snacks for yourself and baby, BUT sometimes Mama just don't have time for that.
This post includes a ton of easy, quick store-bought options, but I've tried a ton of dairy-free recipes on Pinterest that taste great too.
You'll notice that a lot of these are name brand items.
Unfortunately, that's because a lot of off-brands have dairy.
Sad for budgeting.
But I do try to avoid the fancy, super-organic Vegan brands when possible, because those are crazy pricey.
These are more middle-of-the-road options.
You can always scrimp in other areas if you need to.
*Important!* Please check all item labels before consuming! Some companies change their recipes over time.
Different varieties or flavors may contain dairy.
Also, depending on your baby's cow's milk protein intolerance sensitivity, items that are labeled "May contain traces of dairy" or "Processed on equipment that also processes dairy products" may or may not be ok for your family.
Ok! Here we go!
Dairy Free Staple Items:
Chicken Broth Granules – We use broth a lot, especially in the absence of dairy, so we keep granules on hand. Yep, the most popular brands contain dairy. Weird! I have no idea why. But this brand is great!
Taco Seasoning – Yep again. Sadly, you even have to check labels for simple things like seasoning. Our old brand contained milk, so we switched to this yummy kind.
Spaghetti Sauce – This flavor is my favorite. It has tons of veggies mixed in and tastes great. We even use it as pizza sauce. Not all the flavors are dairy free, so watch for cheese in the ingredients.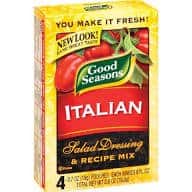 Salad Dressing Packet – So, a lot of recipes call for those packs of Ranch or other dressing seasoning. We make a lot of Taco Soup in the cold months, so I tried using these instead. Works like a delicious charm!
Smart Balance Butter – Possibly my number 1 go-to. Tastes just like Margarine to me. Mmm.
Pillsbury Refrigerated Pizza Dough – You may think you can't make pizza anymore, but when you're desperate, cheeseless pie is actually pretty dang good. Experiment with calzones and strombolis too!
Pillsbury Refrigerated Crescent Rolls – I was SO excited when I realized these were dairy free that I almost squealed out loud and woke my sleeping baby.
Dairy Free Breakfast:
Pancakes – This is great to have on hand for impromptu dairy free baking! Be sure to use Coconut Milk or another dairy-free milk substitute.
Poptarts – Yep, there are a few flavors that are dairy free! I love to get Hot Fudge Sundae as a little sweet treat. But a lot of the fruit flavors are good to go too!
Oatmeal – Healthy and yummy. Make with Almond or Coconut Milk and be wary of cream varieties or off-brands.
Muffins – We love to whip up a batch of muffins on the weekends and eat them all week. This brand has some yummy dairy free options. The Blueberry and Banana Nut are really good!
Van's Frozen Waffles – Sam eats these like crazy. We go with the original or blueberry flavor, but check the labels of some of their fancier options too.
Dairy Free Snacks:
Teddy Grahams – Who knew these are dairy free?! Not healthy, but sometimes you just need a quick snack with no prep needed. We do a lot of that now that we're in toddler years.
Peanut Butter Crackers – These are super good. Surprisingly dairy free too!
Popcorn – This is Sam's favorite. He calls it "purple pop-torn." It's low-cal and the Kettle Corn is a nice sweet and salty snack.
Silk Yogurt – I highly recommend this stuff, for mama and baby, when the time comes. Several flavors, all yummy. Vanilla is great in smoothies too!
Horizon graham crackers – I didn't know these existed. They have 3 flavors, all free of dairy and all super yummy. Also, a great first snack for baby in the solids stage.
Dairy Free Desserts:
Cake Mixes– You can eat cake!!! This brand makes several options so you can get your dessert on…Splurge, Mama. We used this when we made my son's smash cake for his first birthday party.
Oreos– Yum. Yum. YAY. Enough said.
Pillsbury Chocolate Chip Cookie Dough – It took me WAY too long to figure out I could eat this!
Most brands have dairy in the chocolate and the dough, but this one is an option! (Keep in mind that "may contain milk ingredients" products could be ok for your baby when cutting out dairy while breastfeeding…or not. It worked fine for us, especially after the newborn stage. Just be cautious.)
Dairy Substitutes
Ok, so while I normally don't do dairy substitutes (I just leave dairy out,) sometimes it's necessary in a recipe to sub a little something.
Orrr sometimes you're just really craving a special something and it's worth trying a new option.
These are the specific brands of substitutes that we used.
We tried a couple that we didn't like and never used them again, but the following didn't alter the flavor too much and proved to be really good alternatives. I highly recommend these!
Coconut Milk-This is GREAT for replacing cream, something I missed the most. Don't shake the can, use only the thick cream that has risen to the top. I still use this as a healthy alternative to cream.
Tip: Definitely splurge for this brand. It is the best quality and has the least coconutty flavor.
Coconut Milk (for drinking) – We still use this kind for Sam. We use it for his oatmeal or in recipes that we share with him.
Silk Plain Yogurt (for cooking) – Another great cheat. This works well in place of sour cream or greek yogurt for cooking.
Ben & Jerry's Non-Dairy Ice cream – Sugary, not super healthy…but YUM. If you need to quench that ice cream craving while on a non dairy breastfeeding diet, this will do the trick.
Dairy Free Recipes and Dairy Free Meal Ideas
These are some of my favorite go-to recipes and ideas to use when going dairy free for breastfeeding.
All tested and approved by my dairy-loving self, my food-loving husband, and my semi-picky now 2-year-old.
Some are dairy-free to start with, others I just use a creative alternative to make it dairy-free, and some are just ideas for meals to make that can easily be "dairyless."
Here you go:
Taco Soup – Be sure to use dairy-free broth and taco seasoning, and substitute that Ranch packet for the Italian. It's still delish. Top with these chips…yep, they dairy free too!
Jambalaya – We love this recipe. Check your beef granules for dairy just to be sure. Or use chicken.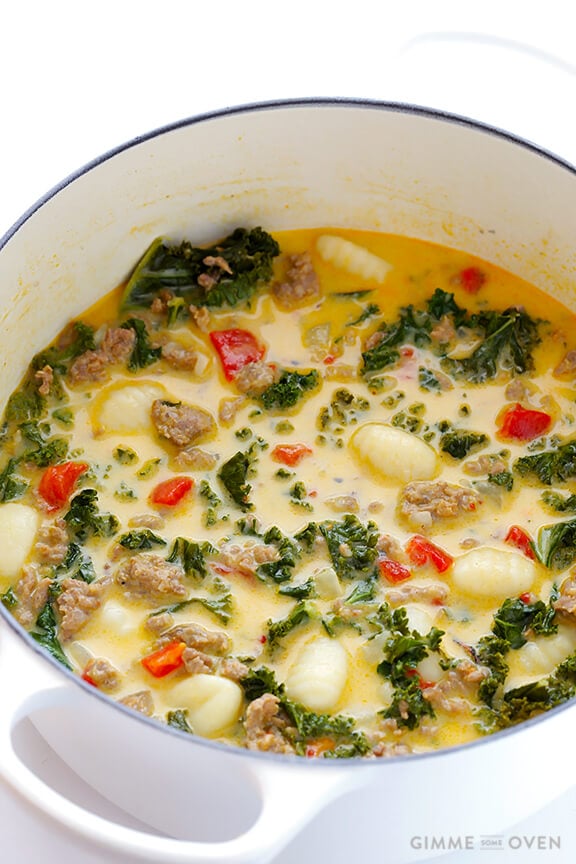 Zuppa Toscana – Ok this is seriously so good. Ali from Gimme Some Oven knows what she's doing. We use the coconut milk in place of the heavy cream and it still tastes AMAZING. This is the recipe that proves you don't have to stick to vegan or dairy free recipes only.
Meatballs – We use these for spaghetti or cheesless meatball subs. Watch sub rolls for dairy, but the meatballs whip up so quickly and are pretty good for not having cheese baked into them.
Tomato Basil Pasta – This is a recipe so good that she didn't even need to add cheese or cream. I don't think she intended it to be dairy-free, but I'm SO glad it is.
Avocado Chicken Salad – This recipe is simple, so you can add in whatever else you love. Serve on lettuce or as sandwiches.
Easy Dairy Free Dinner and Lunch Ideas:
Black beans and rice – This is super simple and frugal. No need for cheese and sooo yummmmy.
Mediterranean – Lots of easy options here. We like to make a healthy quinoa salad, then serve it with homemade hummus (which Sam loved when starting solids!)
One time we did steak pitas that were super good. It's a great way to mix it up and not have dairy as an obstacle.
Cheeseless pizza/calzones – Like I mentioned above. Much better than it sounds!
Breakfast for dinner – This was pretty much a weekly must. Try bacon/sausage/ham with eggs and hashbrowns or dairy-free pancakes/waffles.
Meat and veggie dinner with rolls – Easy peasy. Just whip up some yummy protein with a couple healthy sides and some of those crescent rolls I mentioned.
Pasta Salad – Get creative! Throw together some tasty pasta, your favorite veggies, add beans or chicken, and top with this yummy stuff.
Try making your own oil-based dressing or you can use mayo or a dairy-free dressing to top it off. This was an easy go-to.
More Dairy Free Tips and Resources
Here are other resources on going dairy free that may be helpful as you get started.
These resources will make your transition to a dairy free breastfeeding diet a bit easier:
This post from BuzzFeed was a big help to me as I was figuring things out.
I lovvvve this site for referencing dairy free products, dairy free recipes and even recommended restaurants with good dairy-free options so you can eat out!
Check it out: godairyfree.org
And of course, go check out part 1 of my series:
Dairy Free Breastfeeding for Beginners and
5 Reasons Dairy-Free Breastfeeding isn't the Total Worst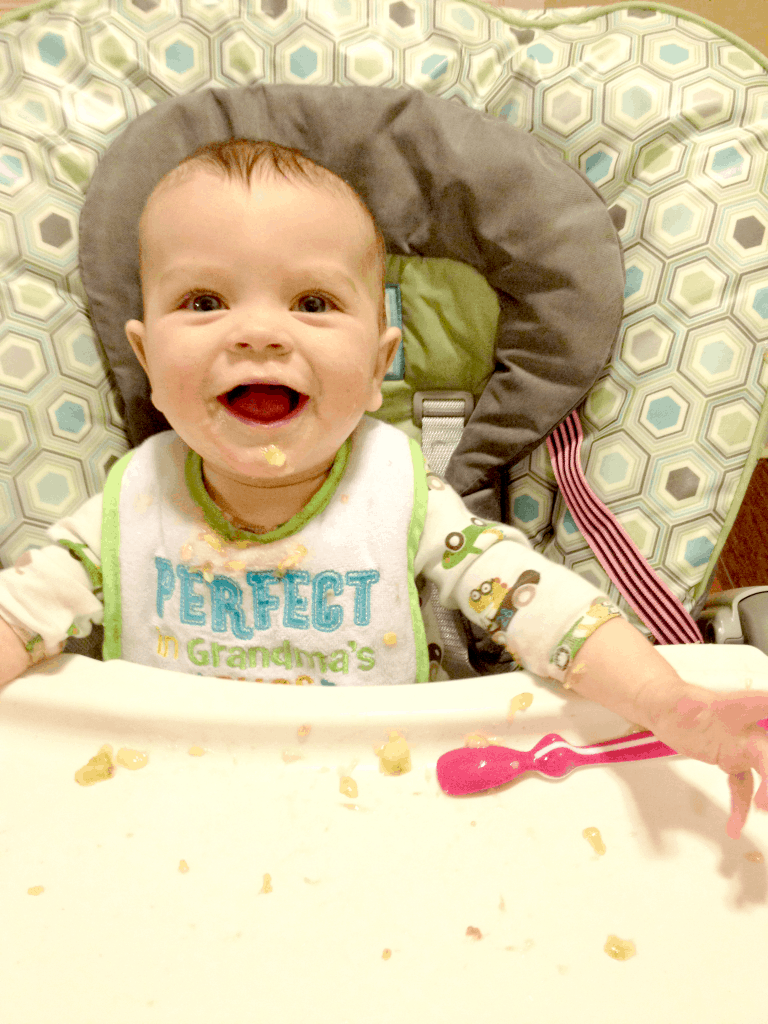 Be encouraged!
These are just some ideas to get your started, but there are tons of dairy free recipes and ideas out there!
Get creative and don't give up.
It takes a little time to fall into a good rhythm, but it's worth it for baby to be healthy and have an awesome nursing relationship with Mama.
You can do this! I hope that dairy free breastfeeding seems a little more doable after reading these tips.
For more tips on life as a new mom, pregnancy, and more, follow me on Pinterest.