The Most Versatile Baby Item: Perfect for Pregnancy, Breastfeeding, and Baby
Girl, this pregnancy pillow is seriously the BEST baby item I have ever used.
It's my FAVORITE pregnancy item, the most awesome breastfeeding accessory, and the most useful baby item.
I recommend it to every woman who tells me she's pregnant.
For real.
There's another breastfeeding pillow out there and it just might push the Boppy out of first place. At least in my book. I knew you'd want to check it out too.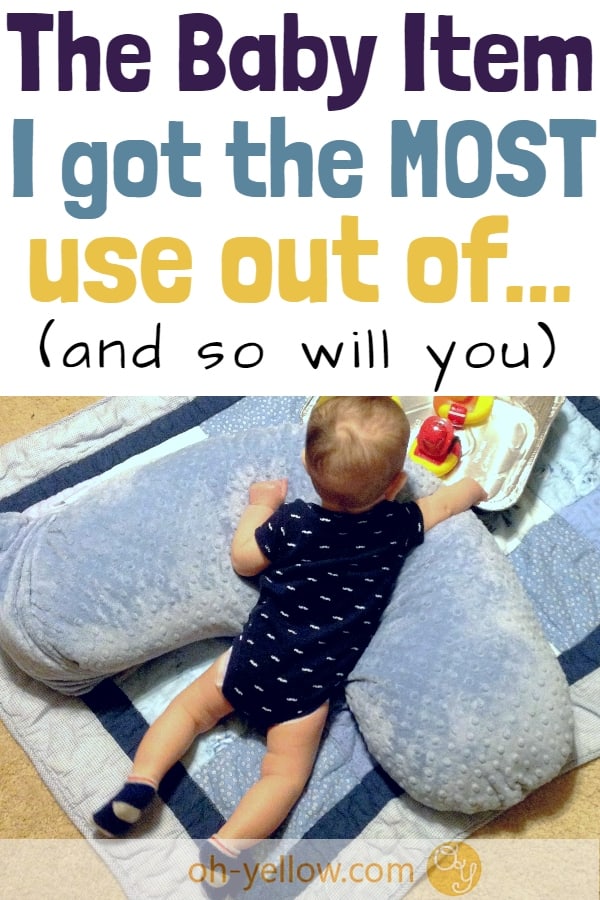 This post may contain affiliate links. See my disclosure for details.

In the final stretch of my first pregnancy, I received a new nursing pillow as a gift from a sweet friend.
Now, I had long since gotten my Boppy nursing pillow in preparing for baby.
That's what you buy when you're expecting, right? It's what you do.
BUT…y'all, I immediately fell in love with this new, BETTER pillow. I looked it up and found that it could be used as a maternity sleep pillow as well.
At 41+ weeks pregnant, there was finally something that actually made me comfortable.
I lovvve this thing. I really wasn't sure I even wanted to share it with baby when he arrived…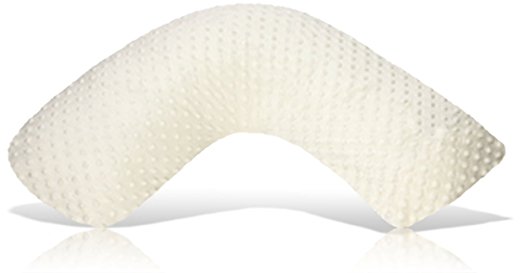 What I love about the Luna Lullaby Pregnancy Pillow:
Comfort
When I finally did decide to share with baby, it was AWESOME.
I don't know about you, but right after giving birth my waist definitely wasn't small enough to comfortably fit in the tiny Boppy hole.
This pillow has a nice curve that fits against your tummy. It doesn't squish you or feel unnatural.
I imagine this would be a huge benefit in case of a C-section as well.
It's super cushy and comfy for baby too. This is really great when you're breastfeeding in the night, trying to get baby back to sleep.
Baby stays cozy and ASLEEP, so you can make the feeding as quick as possible.
The material is also sooo soft and, bonus, it's easy to slip the cover off to clean after spit ups and blow outs.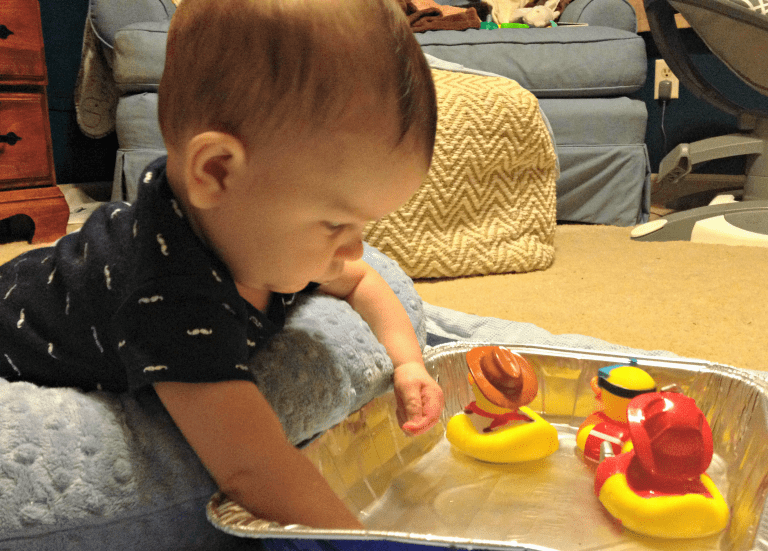 Tummy Time Pillow
The Luna was better for tummy time than the Boppy too, especially when my little guy was just starting to lift his head and HATED doing it.
It is softer for baby's chest and a shorter distance from the ground for him to have to stretch. It seemed like a smoother transition for him.
What about the Boppy pillow?
I actually still used my Boppy a lot too. I have this one. I preferred using the Boppy for propping my baby up while I played with him or read to him.
And it was great for sitting him up before his back was strong enough to do it on his own.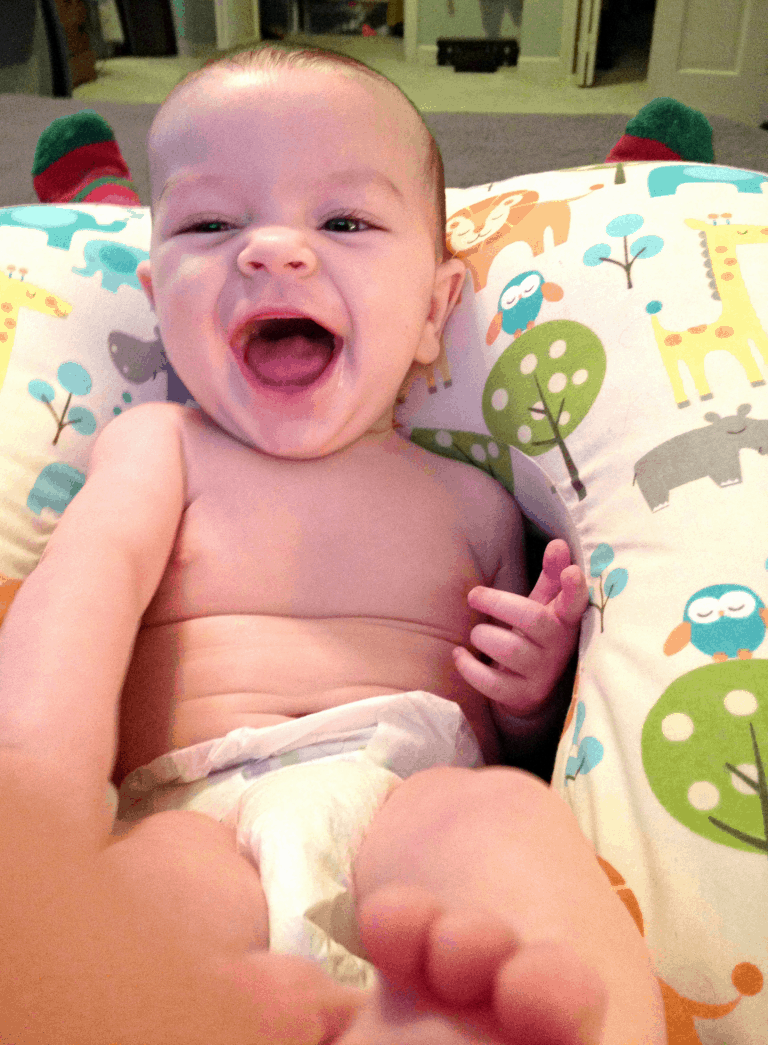 So, I used both. We live in a two-story house, with our room and the nursery on separate floors.
It was nice to have a pillow next to my nursing spot on both levels without having to carry one up and down.
Buuut, if I could only choose one…
The BEST Pregnancy Pillow for Breastfeeding and Baby
Definitely the Luna. I breastfed for 17 months and loved it.
When we finally braved the 10-hour road trip to visit family, I took the Luna rather than the Boppy because I could sleep on it in the car, during the trip, and comfortably use it for nursing my big, heavy 7-month-old.
So, if I had to go back and only have one breastfeeding pillow, I'd go with the Luna.
It just fits more needs and is overall a more practical and comfortable choice.
I'll be using it A LOT during this pregnancy and when baby number 2 arrives.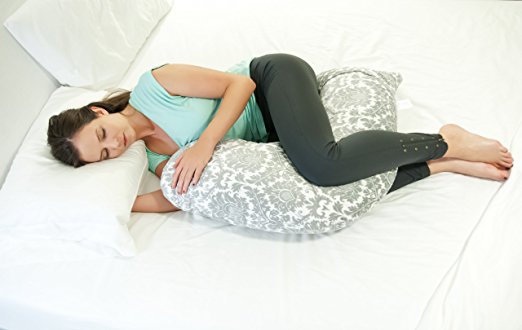 This pillow also makes the best baby shower gift! Mamas-to-be will appreciate the thoughtful gift of comfort, plus the practical uses. I know I did!
So if you're in the market for a pregnancy pillow or a breastfeeding pillow to use after baby arrives, you definitely want this one.
I hope you enjoy the Luna Breastfeeding Pillow as much as I do!
You can order it here or start an Amazon Baby Registry so that someone can get it for you as a gift. You'll LOVE it.
I now have an entire post on the Top 5 Best Pregnancy Pillows!
Check out my BEST pregnancy tips on:
Practical baby items you probably won't get at your baby shower
and
How to prepare for baby while you're still pregnant.
For more tips on pregnancy and life as a new mom, follow me on Pinterest.