First Time Dad Gifts:
Gifts for Expecting Dads & New Dad Gift Ideas
The best gift for expecting dads to be and new dads is easier to find than you might think.
Babies and pregnant moms get all the fun new toys, so when there's a chance to celebrate your Baby Daddy, do it up right.
Here's your list of REALLY good gift ideas for dads to be and new dads.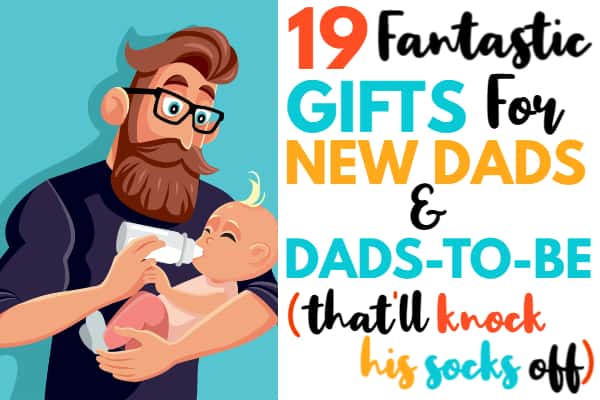 This post may contain affiliate links. Please see my disclosure for details.
These new dad gift ideas are perfect for Father's Day, Christmas, Birthdays, Valentine's Day, Anniversaries or even just because.
If you're looking great ways to congratulate a new dad or dad-to-be on a pregnancy or birth, be sure to check out #6 and #8 on the list!
New Dad Gifts for Expecting Dad To Be & Baby Daddy
1. Dad Grooming Must-Haves
Every new dad deserves to "graduate" to big boy grooming supplies.
Whether taming the beard, keeping it smooth, or just washing off the baby's pee, he'll for sure appreciate these high-quality must have items.
I bought this for my husband's Christmas gift/stocking stuffer a couple years ago.
This is the most awesome shave cream EVER.
It smells FANTASTIC (the sandalwood scent is the best!)

The quality is excellent

It lasts forevvver (a ton of bang for your buck)

He'll get the best shave of his life
I may or may not have used it on my legs while in a pinch…
…I also may or may not have used it since then because it's THAT good.
(Update: Just bought myself the unscented version! It's awesome.)
This is the little brush and bowl I bought Hubby to go with the shaving cream. Love it.
You basically dab the cream a TINY bit and lather it in the bowl with the wet brush, then paint it on for the smoothest shave imaginable.
He says to tell you this gift idea is a WIN.
The Art of Shaving also makes a pretty legit shaving kit.
He'll get to try out multiple high quality shaving products at once (and easily take them to work or traveling.)
This premium body bar has rave reviews for it's awesome scent, exfoliating ingredients, and massaging shape.
Be honest, does your man need to upgrade from the cheap soap?
And for "emergencies," I love these funny (but practical) shower sheets.
They literally say: "in case of emergency: tear open."
These will get a laugh, but also come in handy when camping or when Baby spits up all over him right before work.
Beard Comb or Brush
This is a favorite. My husband lovvves this beard comb.
It keeps his beard groomed and soft and is small enough to take anywhere.
It also happens to look awesome.
The Beard Brush is another fantastic choice, especially for the dad who wants to keep his beard longer and avoid looking scraggly after having tiny hands pulling on it.

If you're looking for something really nice to spoil your baby daddy, you can't go wrong with cologne.
Perfect for work, date nights, and just feeling generally classy.
These are some no-fail options:
Black: Kenneth Cole (Top-rated. There's also a pretty sweet gift set.)
John Varvatos: Nick Jonas (Incredible reviews.)
Jimmy Choo: Man Intense (Masculine & long-lasting.)
2. His Favorite Liquids
If your man loves to try new fancy liquors, you just found THE best gift idea ever.
I decided to spoil my husband with this at Christmas…
Y'all.
He LOVES it.
It's a club where they send you your choice of top-shelf liquor.
Sooo cool.
And they have wayyy more than just whiskey.
My husband has gotten to try new spirits that he's always wanted to taste, plus stock his cabinet with some quality liquor he's always wanted.
Each quarter, you choose one full bottle and one tasting box (3 drams.)
For us, the CHOOSING part was key.
He gets to control what comes to his doorstep. And the options are endless.
It's a full year of gifts.
And with a new baby in the house…he may need a drink or two.
This is a slam dunk gift for dads to be or new dads.
You can send him a hand-written note with a gift membership here.
Or better yet…
Give him a $50 credit (basically ANOTHER full bottle) if you sign him up here.
SUCH a cool gift for new or expecting dads!
We did this a few years back and it was definitely a hit.
You personalize the barrel with his name, then he can fill it with his favorite liquor, beer, wine, or even hot sauce.
He can age it as long as he likes, then it makes a REALLY great addition to his office or even to display in your home.
3. Tech Gear
Apple watch with Leather Band
Even if he's not techie, I promise he'll still be surprised and super excited to open this gift.
My husband has worn his EVERY DAY since he got it.
He uses it to:
track his work out

check messages quickly

stay on top of his schedule

look up things on the fly

check the weather

(plus a bunch of other cool stuff)
He can even use it to easily access Baby tracker apps, which are life-savers for new parents.
(See #5 in my Not-So-Obvious Ways to Prepare for Baby post.)

The leather band is an inexpensive, but thoughtful addition to put this gift over the top.
The bands come in different colors and makes the watch a lot more classy.
This watch is really an excellent gift for dads to be and new dads.
Wireless Headphones
These are so cool.
Perfect for work outs, safely talking on the phone while driving, listening to podcasts or music while taking Baby on a walk in the stroller so you can NAP.
Um, yes, please.
This gift is a no-brainer.
This is a GREAT gift idea for dads to be and new dads.
Hands-free ANYTHING is a must when you have a baby or toddler.
Trust me, your hands will be busy, sticky, or full pretty much 100% of the time for the next…um…12-18 years?
This speaker is awesome.
You can tell it to:
turn on music

answer a question

adjust the a/c

turn on lights or the vaccuum

even use it as an intercom throughout the house
Baby Daddy will have a blast finding all the other many features of this thing and it'll just make everyone's life a whole lot easier.
It's a gift for you too, which means you know it's a good one.
4. Outdoor Gear
Is your man an outdoors lover?
The next few gift ideas for expecting dads are sure wins.
Hammock
If he doesn't have one already, get him a hammock.
Just do.
We LOVE ours as a family.
We pile in with our babies and snuggle. It sways and they giggle.
Super cute.
It is excellent for taking with you on hikes or even to the park for the day.
Very high-quality, durable, and easy to pack up quickly.

This kind is excellent for keeping up outside of your home.
It's BIG and comfy for the whole family.
Plus it looks really nice.
We love being able to walk outside and just crash in the hammock on a beautiful day.
He will love it.
If your man loves the outdoors, he needs a great water bottle.
While adventuring, we like to take one large bottle keep us all hydrated instead of juggling several.
If you plan on doing a lot of hiking, traveling, or outdoor adventures as a family, a solid water bottle is a great investment.
It's sturdy, keeps water COLD, and it holds enough water to last for hours.
And it comes with a handy carrying pouch.
Another plus is that it's BPA-free and comes with a one-handed drinking lid (this is a MUST while juggling Baby.)
I also have a post on the Top 5 Water Bottles for Pregnant Women if you're in the market for yourself.
A Tandem Kayak
A kayak might seem a little extreme, but trust me, his jaw will drop.
Imagine the daddy-dates he can have once your baby is a bit older.
And in the meantime, this thing is perfect for Mommy and Daddy to take a much-needed break (while Grandma snuggles Baby at home.)
You can literally take this inflatable kayak to a park, pop it in the lake, and row away.
It's way less expensive than traditional kayaks and WAY easier to store.
A GOOD Grill
Getting a quality grill is like a like a new dad initiation or something.
Imagine him in a cheesy apron on the patio.
Funny, I know, but he'll actually REALLY like it.
Something about finding new ways to cook meat seems to just really speak to a mans heart.
This is also a gift that will serve the whole family.
Everybody wins.
Don't forget some great grilling tools so he can get to cooking right away.
I'd say this is a must-have gift for dads to be or new dads who don't already have a grill they love.
5. Subscriptions
Subscriptions are VERY popular gift ideas right now.
That's because most people would love to have one, but usually don't sign up themselves….
So do it for him!
There are A LOT of great subscription gifts for expecting dads to be and new dads.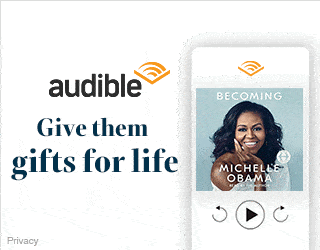 Audiobooks are crazy-popular right now. If your baby daddy loves a good book, this is the perfect gift.
Remember, his hands are about to be FULL.
So Audible will read to him while he cares for Baby or cleans the house. Sound good?
This is also excellent for a daddy with a commute!
Sometimes the most practical gifts are the best.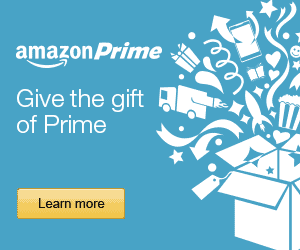 Giving him an Amazon Prime membership means he gets:
Free 1 to 2-day delivery on ANYTHING he wants

Thousands of movies & shows

Millions of songs & playlists

Free Kindle e-books

Unlimited photo storage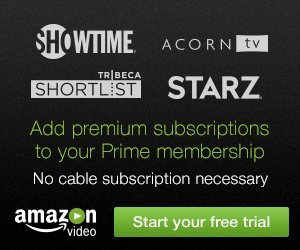 If you like the idea of a subscription gift, but you already have Amazon Prime, you can actually add his favorite channels to your membership.
Pretty cool.
This includes:
HBO

Showtime STARZ

CBS All Access

Many more popular TV channels
He will get full access to the channels of your choice, no cable necessary.
This one actually starts with a FREE TRIAL. Oh yeah.
6. Daddy-Wear
Every new or soon to be dad needs a cute dad shirt to brag on his baby, right?
These are the best.
And they come with matching onesies!
What great gifts for expecting Dad to be!
Then there's the PERFECT onesie for the bearded dad!
Or how about this official movie-loving dad t-shirt?
Alright…I couldn't resist….
Wouldn't he love these custom socks featuring your baby's face?
Too cute.
7. The Man Crate
The man crate is a super fun idea and one of the easiest (but most awesome) gifts for expecting dads or new dads.
Basically, it's a wooden box that your man can pry open (using a literal crowbar that's included) to find his favorite treats and goodies inside.
You choose the style.
Think everything from high-quality jerky to fancy coffee.
They even have a BACON crate.
This is an easy, all-in-one and done kind of gift for dads to be or new dads who love food.
8. DIY "Dad Kit"
I was inspired by the Man Crate.
Why not build your own Dad Kit using fun and needed items for the new daddy in your life?
This is seriously a perfect gift for dads to be or new dads.
Step 1:
Start with a masculine diaper bag for him to use when he's on duty.
He will thank you for this one.
These 3 "dad bags" are manly, but built with Baby's needs in mind.
What's your man's bag style?
Adventure or Classy or Tactical?
Step 2:
Fill the bag with fun and practical new dad gifts.
Here are some of my favorites:

Mustache Pacifier or Bandana Bib – Dad will find these cute baby accessories hilarious (and have even more fun dressing up Baby.)
"Your Turn" Coin – A funny and fair way to decide whose turn it is to change the diaper or to rock the Baby at 3 a.m.
(They even have a "sneaky" option with "your turn" on both sides.)
Coffee Mug or Dad Glass – Every new dad needs one of these. Trust me, he'll use the mug daily.
And this glass is a perfect Father's Day gift for dads to be or new dads. Precious.
Dada Book – This is a favorite.
If you're pregnant, this book is a perfect gift for your baby daddy-to-be. Also awesome if you have a baby under 18-months.
It basically "promises" that your baby's first word WILL be "Dada."
So cute.

Dad-Style Teether – How cute are these fun teethers? He will love one of these for his little mini me.

Toy Tool – For the literal hundreds of battery-changes and toy-fixes that come with becoming a parent, this is a fantastic new dad gift idea.
Seriously, we use our's at least once a week.
This is practical, but also a fun little peak at what's to come for Dad.
Boogie Wipes – Funny name. SUPER useful for snotty baby noses.
This is one of my top recommendations for practical baby items to buy before Baby arrives.
I love them.
And Dad will too.
Poop Bags – Yup. He'll find this funny, but he'll thank you later.
We love using these for stinky diapers, especially on the go. It minimizes the mess and the stink.
He can go ahead and keep these in his Dad Bag. He's gonna need them.
Step 3:
For the final touch of your "dad kit:"
Top off the new or "soon to be" dad bag with a few of Dad's favorite snacks, drinks, and treats.
Check out these hilarious, handmade beer labels for new dads.
Wrap these around his favorite beer and load them in his new daddy go pack.
(These ones are also realllly funny.)
The Dad Bag is a personal and fun gift idea for dads to be or new dads.
He will laugh at all the silly jokes, appreciate the creativity, and LOVE that he can actually use his awesome new dad kit.
That's what you call a win win win.
9. A few more worth mentioning
If you're still not sure you've found the best gift for the new dad in your life, I've got a couple more really great options for you.
This is seriously one of the BEST gifts I've ever given my husband.
He mentioned needing a wallet that didn't rub a hole in his pocket.
He also wanted something a little less bulky, so he could sit more easily.
This thing is so great.
It's absolutely beautiful and made from real, high-quality wood.
Each wallet looks slightly different, so you can see the unique wood grain.
It's light-weight and compact, but still has a money clip.
This is a fantastic gift idea for the new dad who has his hands full and could use as much organization in his life as possible.
And it's a steal for the price.
Highly recommend!
Go Handmade

Consider supporting small businesses by gifting a handmade gift or card.
Check out some of the really creative gift ideas that can bring a smile to Dad's face, while also helping out a craftsman.
Don't forget a sweet or laughable greeting card!
From sweet, to funny, to slightly inappropriate…
Check out these great new dad cards created by small business owners and entrepreneurs.
Best Gifts for New Dads: 2020
Pregnant women and new moms get A LOT of love (as it should be) but don't forget to spoil Dad a bit too.
If he's really killing it lately by taking extra special care of you two, show him some extra love with a really great gift.
These are seriously the best gifts for expecting dads to be and new dads.
He's sure to love anything on this list.
Also…
If you're ready to HINT at gifts you'd love too, check out my list:
14 Best Gifts for Pregnant Women
Now get to shopping for these soon to be dad gifts!
And don't forget to tell him how much you appreciate him and give him a kiss before he makes you that smoothie.
Funny & Cool Gifts for Daddy-To-Be and New Dads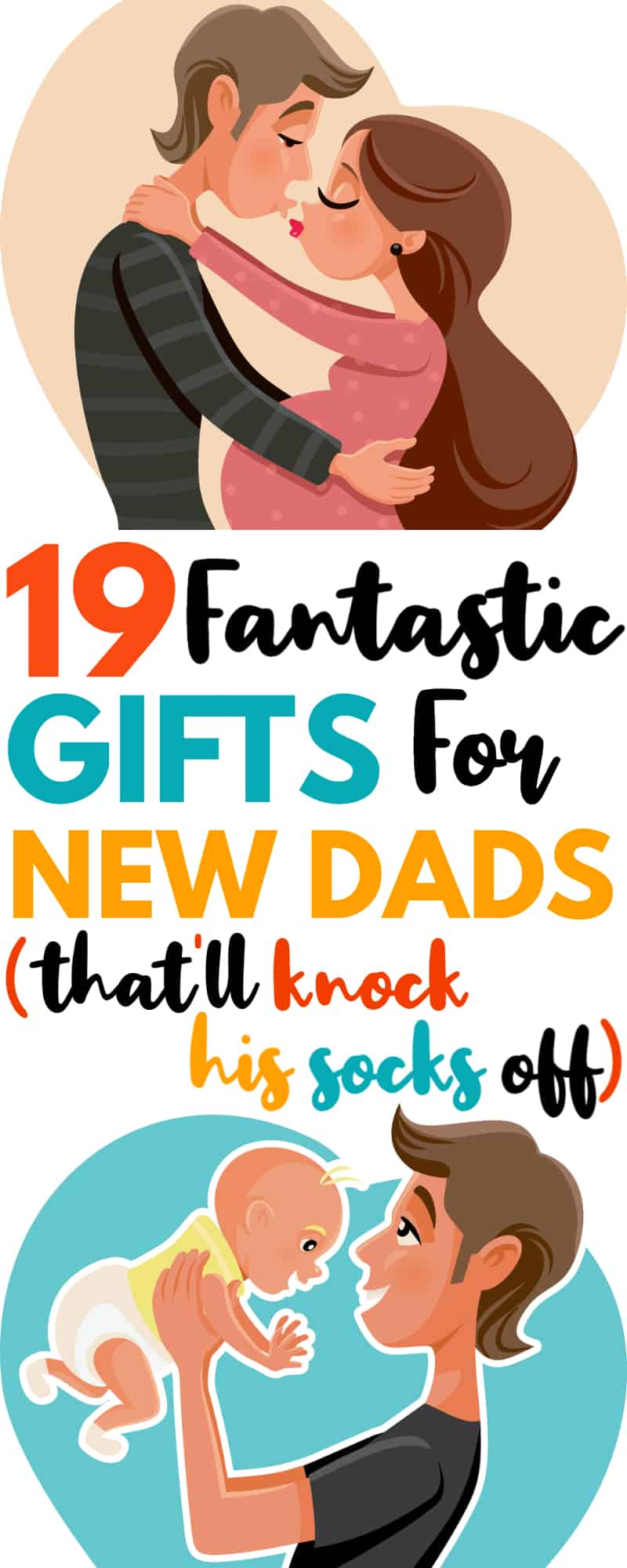 Amazon New Dad Gifts:
New Dad Gift Ideas & Gifts for Expecting Dad (that he'll LOVE)