How to Prepare for a Baby:
The Less Obvious Things to do Before Baby Arrives
Preparing for Baby and knowing exactly what to do before baby comes feels a little overwhelming…
I know.
BUT when you're in those last weeks it can feel like you've gotta keep moving or you might go CRAZY.
SO…
If you've already checked off these last-minute things to do before baby arrives, you'll love these genius tips on what to do next.
These are smart ideas that really helped me in preparing for our little ones when they arrived.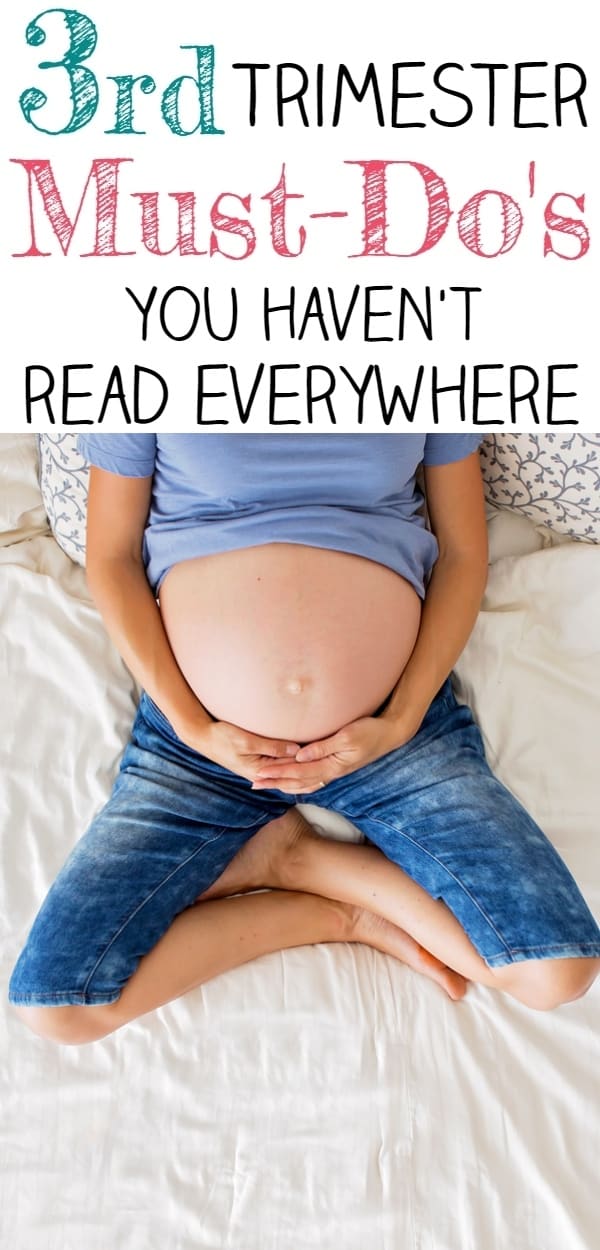 This post may contain affiliate links. Please see my disclosure for details.
FIRST…
Before you do anything else (if you haven't already,)
Start your Amazon Baby Registry.
Do this even if you register other places, because:
You can take your time registering and change your mind easily

You can read reviews from real mamas

Your friends and family probably already shop there anyway

2-day shipping is helpful for friends who procrastinate

Friends and family who don't live nearby can ship a gift to you

YOU GET FREE STUFF
Yup.
With a baby registry on Amazon, you get a FREE Welcome Box full of little goodies for new parents and for Baby.
Also…you'll get 10% off of items that are left on your registry after your baby showers (make it 15% if you're a Prime member.)
Sooo, why wouldn't you do this?
You can sign up for your Amazon Baby Registry here.
Now on to the list!
What to do Before Baby Comes: The Not-So-Obvious To-Do's
1. Do Your Homework
There are a few aspects of becoming a new mama can't be found in a parenting book and don't always come totally naturally.
Taking some time to prepare in advance can make alllll the difference once baby arrives…
First off, learn to breastfeed and pump BEFORE baby comes.
Learning to breastfeed and pump can be stressful!
Figuring out what you're doing and HOW to do it is a lot to take on immediately after giving birth.
You can (and should!) prepare for breastfeeding with this amazing course by Milkology.
It's easy, completely online, and a very inexpensive way to feel confident going into this new and sometimes challenging adventure.
Stacey (the sweet girl who runs the course) also has a fantastic Back to Work Pumping class and a new Ultimate Exclusive Pumping class.
I wish I had taken this instead of paying to fall asleep (yes, I actually did) during the one from my hospital.
It's seriously so good.
Learn HOW to give birth (and a bunch of other labor tips.)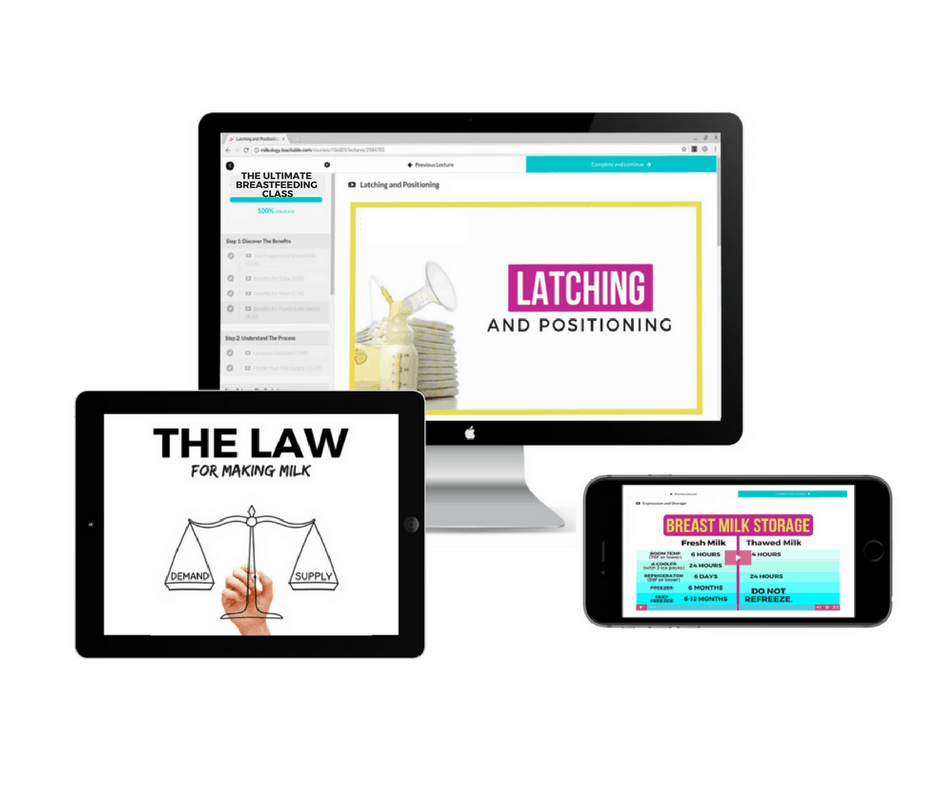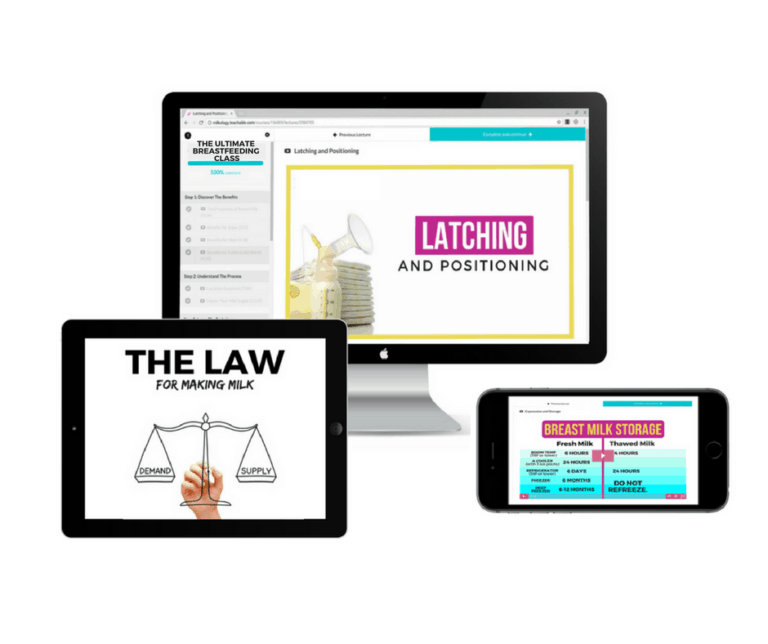 Another Tip:
I also wish I had taken this online pre-labor course rather than the FULL DAY course that the hospital hosted (it was so boring.)
But this Prenatal Course is wonderful and can be done completely at your own pace.
Hilary is a real-life Labor and Delivery Nurse who walks you through what to expect during labor, delivery, and the basics of newborn care.
She answers a lot of questions, like:
"Um…what if I POOP while pushing?!"
It's also a couples course so it will help prepare your man for the big day too.
I highly recommend checking it out. Here's my full review with more details on the class.
2. Prepare for Groceries
Girl, if you're not already doing this, DO THIS. You won't regret it.
Switching to free grocery pick up has been such a game-changer for our family. I did this in my 3rd trimester with my first baby and I've never looked back.
Instead of waddling around the aisles and grabbing whatever sugar-coated item I saw tempting me on the shelf, I got to click a few buttons while watching Netflix with my swollen feet propped up.
The next day, hubby grabs them on the way home. Boom.
And really, grocery pick up is even more helpful after Baby arrives.
I actually have time to read ingredient lists and compare prices wisely rather than rushing through the store to get home for a feeding or stopping halfway through and abandoning my cart to deal with a blow out or a screaming fit.
Never. Going. Back.
I have a full review of the free grocery pick up I use here, but long story short:
I save money, I save time, and while it's not perfect, it makes mom-life WAY easier.
Go ahead and get it set up before Baby arrives so you don't have to hassle with it while recovering from childbirth.
Oh, and here's a free 10 bucks toward your first order!
3. Pack Your Bags (All 5 of Them)
Obviously, you gotta pack your hospital bags.
Did you know you need 3?
I have some killer tips on what to pack in your hospital bag for mom-to-be, dad, AND baby, but you can check those out in a minute.
Now the LESS obvious bags to pack…
Start with preparing the diaper bag.
I didn't really think it was necessary to focus on this before Baby arrived, but anything you can knock out while your hands are free is a must-do!
Diaper Bag:
3-4 Diapers
Wipes
Portable Changing Pad – This is awesome for preventing a wiggly baby from getting mess all over your friend's carpet or couch while you're changing a diaper during an outing.
Sassy Sacks – These are cheap and really great for when you have to change a blowout on the go.
Stick the diaper in one bag and the clothes in another to keep your car from stinking up!
Diaper Rash Cream
Travel Hand Sanitizer – I like to use this alcohol-free/dye-free kind when handling Baby.
Go-to Travel Pacifier – Something like this is easy to locate and hard to lose!
Teething Toy
Newborn Hat
Extra Clothes & Socks
Burp Cloth & Wash Cloth – I like always having an extra, non-burp cloth for other unexpected messes. These are so soft!
Boogie Wipes – I learned the hard way that regular wipes leave Baby's hands and mouth tasting TERRIBLE.
I now always keep a pack of these gentle wipes in our diaper bag. The saline is great for snotty noses!
First Aid Kit – Definitely keep a small first aid kit in your bag. This one has the basics.
And I personally LOVE having this essential oil roller for "boo boos and owies" for when Baby is a little bit older.
Nasal Syringe– This is important for newborns and sick babies. The ones the hospital gives out are TERRIBLE.
This one is great and doesn't grow mold inside like most do.
Next, prep an "emergency" bag for your car.
This is kind of a back-up bag for just in case.
I know this might sound a little over-the-top, but you won't regret this.
I've run into A LOT of times when I didn't have what I needed because I used it on our last outing and didn't have time to re-stock the diaper bag.
Just trust me on this. Grab a tote bag and throw in a few essentials and toss it behind the driver's seat.
I call it my "ABP Bag."
Aka: Always Be Prepared.
Below are some items I suggest including…
ABP Bag:
An Extra Blanket
1-2 Diapers and 1 Swim Diaper
A Small Pack of Wipes
A Backup Outfit – I like to use the "less cute" outfits in case they grow out of it before they get to wear it.
A Light Jacket – Especially if you'll be going into Fall or Spring when the weather might surprise you. If it's too cool to go without or too warm for the coat, you'll be glad you have this on hand.
A Ball – This is always a great go-to if you're in a pinch without a baby distraction.
Shoes – This isn't a huge necessity with tiny babies, but will be more important when Baby is a bit bigger.
Ok, now you're set.
This ABP bag will grow increasingly more useful as your baby gets older and especially when you're on Baby #2.
And don't forget all 3 of those hospital bags!
4. Re-Learn All the Lullabies
So turns out there are only so many times you can sing Twinkle Twinkle Little Star before going crazy.
And remembering other old stand-by songs isn't as easy as it sounds!
I'm telling you, I STILL blank sometimes when my nearly-4-year-old asks me to sing him songs at bedtime.
While I truly hope your baby is a WAY better sleeper than mine, chances are you will likely need some lullabies stored up for emergency late-night rocking sessions.
After a couple decades and the onset of pregnancy brain, I totally forgot pretty much all of the lyrics to most of the classic lullabies.
Here is a great resource to help you brush up.
Think of it as a fun nesting exercise. Your baby will thank you!
I also found this worth mentioning: Best Pandora Lullaby Stations for Baby Sleep.
5. Prep Your Phone
I mentioned this in my other post on preparing for baby, but it's a REALLY great tip that most mamas don't think about, so it bears repeating.
This is also a great to-do when you need to be off of your feet. Kick back on the couch and do a little prepping.
Start by deleting old apps and stuff you don't use.
You want to free up as much storage as you can for those many many baby pics.
I like to use the Google Photos app.
This automatically stores your photos in your cloud so you can delete them from your phone.
It can also sync up with hubby's photos so they are all in one place.
Next, get a few handy apps.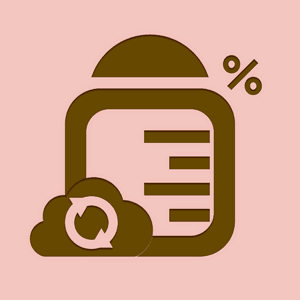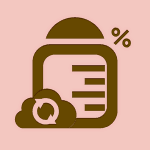 This app is excellent for timing contractions when you go into labor and things start to get real.
I also love recommending Mamma Baby.
This app tracks Baby's feedings, poops, pees, and other important milestones.
These will be important in your first few weeks.
The pediatrician will ask for that info and trust me, your exhausted self won't remember.
Now, my FAVORITE app for new mamas:
I know you might have a machine for Baby already…
This one is for YOU (and Baby's Daddy.)
When you FINALLY find some time to rest during the newborn phase, you definitely don't need the sound of trucks passing by or Baby crying in the next room with Daddy to wake you.
The free version of the app is great and has lots of sound options.
I personally love the Wind in Trees sound.
We still use it every night.
6. Get on Baby's Level
In my third trimester, I was all about organizing the nursery and making room for baby gear, but I didn't think very practically about just how much Baby would be down LOW.
When you lay Baby on a blankey or start doing tummy time, you will want peace of mind knowing everything has recently been cleaned well.
If you're up to it (and if you're not, enlist help from your man, mom, or bestie) get down where Baby will be and CLEAN.
I know, not exactly a fun pre-baby task, but you won't regret doing it now rather than during postpartum recovery while your newborn is sleeping.
Hit all the major spots:
Vacuum (and possibly shampoo) carpets and rugs, thoroughly mop your floors, wipe your baseboards and cabinets, and check under low furniture tiny object or massive dust bunnies.
And trust me, in a BLINK your tiny ball of baby will be crawling, digging under things or doing weird things like chewing on furniture legs while teething.
Also, DE-CLUTTER.
I'm a little weird, so this part is always slightly more fun for me.
Get rid of the junk.
Stuff you don't use, have multiples of, or have no idea what it might be, donate it or sell it.
Clutter is the enemy for a new mama fighting the urge to become stir-crazy and overwhelmed.
Make your home a clean, open, positive place to come home to after Baby is born.
7. Organize and Sanitize
At some point in my first pregnancy, I read that I shouldn't open baby stuff until after Baby arrives so that I could return it if we didn't end up using it.
STUPID.
Or at least, not as smart as it seems.
First of all, what brand new mom has time to be returning a bunch of pacifiers and onesies?
Secondly, what I didn't realize is that it would be a major headache to have to open and wash all this stuff one by one when I actually needed it.
We were trying to wait a few weeks to do a pacifier to avoid breastfeeding probs, but my first baby was an inconsolable screamer, so at the two-week mark exactly we said "close enough!"
But then of course, we had to dig out the paci, open it, and clean it…all while my newborn was loudly wailing.
Not fun.
My advice:
Go ahead and open anything you don't hate and know you'll be returning.
Wash and sanitize bottles, nipples, pacifiers, teethers, and breast pump parts (usually boiling for a few minutes works fine, but definitely read the package.
I totally melted a few teethers this way.)
Then put everything neatly in an easy-to-access spot that you won't forget about a few weeks from now.
I like to keep a small basket in the kitchen with most of this stuff for the first few months.
I also keep some pacis and teethers in a drawer at changing stations.
8. Wash, Fold, and Hang
Ok, back to the onesie thing. I only washed what I'd be packing in our hospital bag for baby.
What a fantastically bad idea.
I underestimated how often newborns need to change clothes due to bodily fluid leaks.
Plus, I stuck myself with a TON of laundry right away as a new mom.
UGH.
If you don't find it hideous, wash it (in free and clear detergent) and hang it in Baby's closet.
Yes, I know, your baby might be huge and never fit into newborn clothes, but if that happens you can still sell or donate the items later when you have your head on straight again.
Another Tip:
Hang baby clothes by actual SIZE, not by what the tag says!
I can't tell you how many cute outfits my baby never got to wear because the company that made it thought a 6-month-old would be roughly the size of a chihuahua.
Baby clothes sizes vary sooo much.
I've completely stopped looking at tags by now. If it looks pretty small, stick in it the first section of the closet.
When Baby comes, hold the outfit you want up near your little one and decide if it'll fit yet.
If not, stick it a little further down on the rack and try again in a couple weeks. They grow SO fast.
Also:
For clothes you want to put in drawers, fold or roll them so that you can see a distinguishing feature and actually know what it is without pulling it out and making a mess of the whole drawer.
It'll take forever to get it back in order and that's precious time you could be using to SLEEP, eat, or ya know…shower.
What to Do Before Baby Comes (additional tips)
Ok, Mama, those are my not-so-obvious tips for how to prepare for baby.
Be sure to check out my 3rd Trimester Checklist with all of the crucial things to get done while you wait for Baby to arrive.
And my very popular post:
What You Probably Won't Get at Your Baby Shower.
Now go pack your hospital bags and download those apps.
It's all getting so close! You got this!
And for more tips on pregnancy and life as a new mom, follow me on Pinterest!
What to do Before Baby Arrives