Online Labor and Delivery Class: The Queen of all Prenatal Classes
Labor classes are essential for pregnant mamas who are preparing for childbirth.
Even more essential?
Quality and CONVENIENCE.
Let's talk about how you can become ready to have a confident birth in only 3 hours.
Because it's awesome.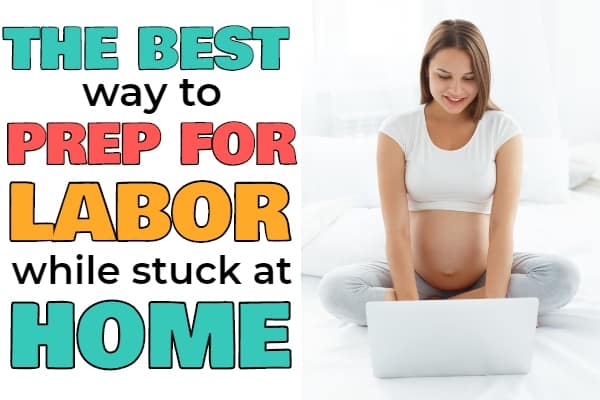 This post may contain affiliate links. Please see my disclosure for details.
Did you know…?
Most hospital prenatal classes require an entire Saturday in-person attendance.
Some even require multiple weekends of full-day classes before completing the course.
Let's be real. No pregnant mama's got time for that.
Preparing to have a baby means spending time prepping your baby registry, getting the nursery ready, organizing, cleaning, not to mention getting the much-needed rest pregnancy requires.
And what if you literally CAN'T go to your hospital's class?
Between:
busy schedules

medical restraints (like bed rest)

hospital prenatal classes being CANCELLED
We NEED an easier way to prepare for childbirth…
Solution?
The Best Online Labor Class EVER
Online labor and delivery classes are incredibly helpful ways to prepare for having a baby without leaving home.
These courses can prepare you for the ins and outs of going into labor and giving birth.
Even better, taking a Prenatal Class will prepare you for far more than just childbirth.
What are Prenatal Classes?
A prenatal class covers more thorough details of having a baby.
These range from important 3rd trimester information, to how to know if you're in labor, what to expect from delivery, and what comes after delivery (also known as postpartum recovery and the 4th trimester.)
When to take childbirth classes?
Most professionals agree a pregnant mom should take a prenatal class sometime between late in her 2nd trimester and early in her 3rd trimester.
If you're getting close to your due date, consider taking a class like NOW (you never know how quickly things could happen!)
Are childbirth classes really necessary?
I hear you. Are birthing classes necessary or just "extra?" Well, it depends on YOU, really.
Do you feel prepared for labor, delivery, and postpartum recovery? Would knowing how to handle the "what if's" help you feel more confident going into this thing?
FEAR = PAIN.
When you remove the fear, the pain is a LOT more manageable and unexpected circumstances don't seem so overwhelming.
The best way to conquer that fear is with KNOWLEDGE.
Understanding what is happening to your body (and knowing it's normal and going to be ok) is more than half the battle.
Benefits of an Online Labor Class
If you want to be fully prepared for what's to come, I suggest taking a quality prenatal course.
Here is the one I highly recommend:
This class, taught by a REAL-LIFE Labor and Delivery Nurse, is the best and most thorough class out there for expecting moms.
This class is just fantastic, y'all.
Why it's better than a hospital class:
Taught by a REAL mama of 3 and L&D nurse (Hilary Erickson, RN, BSN.)

Super convenient (done on YOUR time at YOUR pace)

All-Inclusive (covering 3rd trimester through newborn care)

Accurate & Engaging (using fun videos and medically-based information)

For couples (so your birth partner is just as prepared as you)
Hilary is REAL and makes preparing for having a baby simple and enjoyable. She's been an OB for 19 years and has written thousands of articles on pregnancy, parenting, and mom life on pullingcurls.com.
What this class covers:
Before Labor Begins:
Common testing done in the 3rd Trimester

Why and When to go to the hospital
During Labor & Delivery:
How to tell if labor has begun

What to expect at your local hospital

Pain Management for labor

Vaginal deliveries

C-sections
Postpartum Care & More:
What to expect just after delivery

Postpartum Recovery (in the hospital and at home)

The do's and don'ts after going home

Basics of Newborn Care & Breastfeeding
What else you should know:
Guys, I just can't say enough great things about this course. You will love it.
Countless other moms-to-be have benefited from this class and found it super helpful. Check out some things recent students have said about the labor class, as seen on pullingcurls.com:
Real Reviews From Real Mamas:
"Great course and so user friendly and affordable! My fiance and I both worked full time shifts 6 days a week and it just wasn't feasible for us to take extra days off to go out to a class. This was so helpful and made it easy to work around"
"I just had my third baby, and this was such a great refresher to take. Hilary is engaging, professional, and down to earth. Whether it's your first or tenth, I think everyone has something to learn from this convenient online course."
"Great videos! Very concise but informative. It was nice to have a concise online class to that I could convince my husband to sit through and pay attention to! Thank you!"
Good to know:
This class is NOT full of annoying ads or "upsells" (it's the real deal)

It's created in an online, state-of-the-art learning environment

Every chapter has "couples questions" to help you get on the same page

You don't have to be a couple (this class is very singles-friendly as well)

This class helps decrease labor anxiety & regain feeling in control

It's 100% worth investing in (high quality, in-depth, & professional)
You can check out this Labor Class here.
Listen, Mama, I know you have a lot of big decisions to make right now.
WHY I recommend THIS Labor Class
I know you have a HUGE list of to-do's and possibly some worries about what's going to happen. I've been there.
And walking new moms through these challenges is kind of my thing.
Having babies is hard. (Ok, RAISING babies might be harder, but one step at a time.)
This class is the best thing I've found to prepare, encourage, and empower women to feel confident going into childbirth.
We were made for this. YOU were made for this!
Take this prenatal class, girl. It is a fantastic way to prepare yourself for labor, delivery, and transitioning from pregnancy to being a mom.
YOU CAN DO THIS!
Now it's time to learn exactly HOW to do this.
If you want to know more about Hilary's class, check out her FAQ's here. You're gonna love it!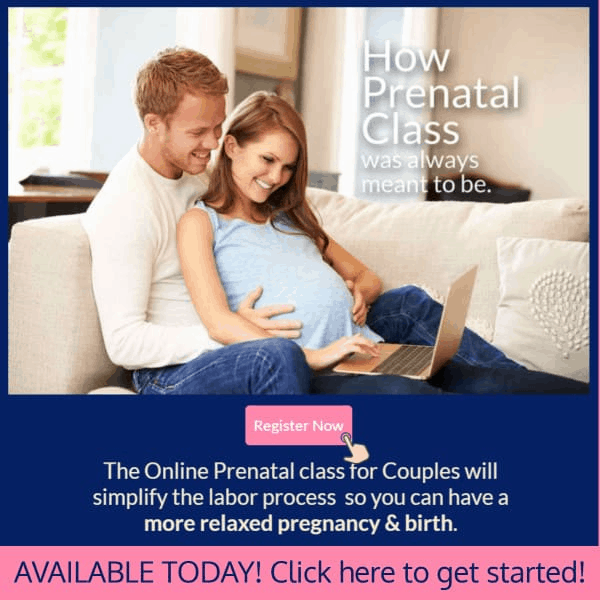 More Resources for Pregnant Mamas
For more tips on pregnancy and life as a new mom, Follow Me On Pinterest.
And…
Check out my most popular resources:
Breastfeeding Course – my favorite (super affordable) breastfeeding and/or pumping prep course. Here's my full review.
Hospital Bag Checklist – my post on exactly what to pack in your hospital bag (the super-prepared mama's hospital bag checklist.)
Prepare for Postpartum – my post on preparing for postpartum recovery while you're still pregnant.
Prepare for Baby – my post on the last minute things you should do to prep for bringing home Baby.
Practical Baby Items – my post on the practical baby stuff to buy before birth (aka: what you probably won't get at your baby shower.)
Like this Prenatal Course?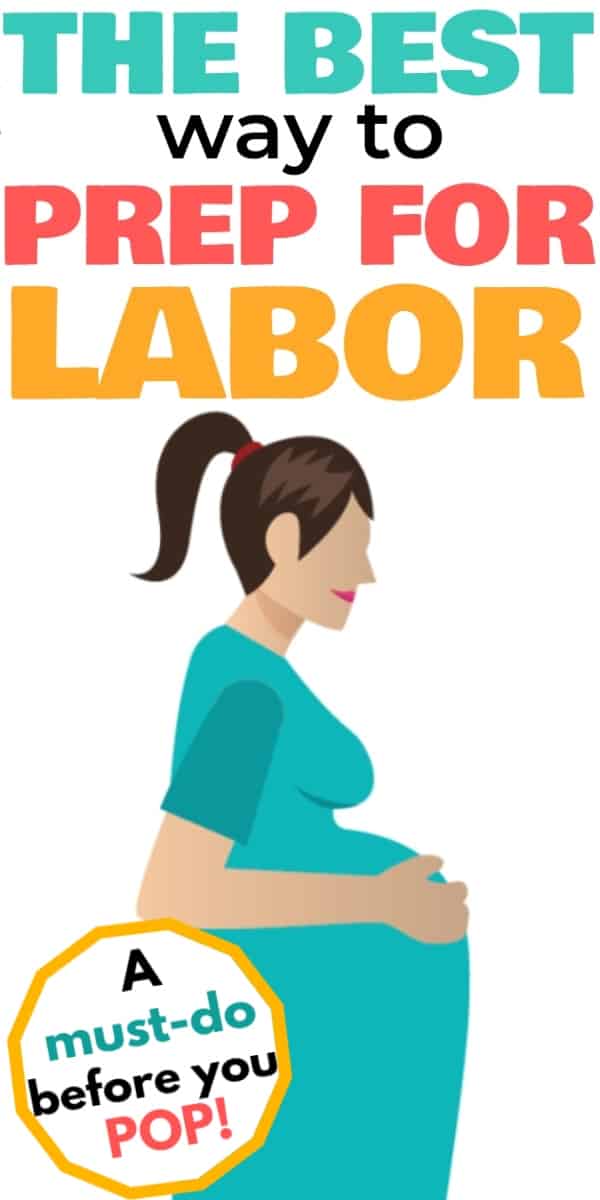 Online Labor Class: Prepare for Labor in your 3rd Trimester (from home!)