Pregnancy Pillows 2020: Finding the Best Pillow for your Pregnancy
A pregnancy pillow is a must-have while pregnant because mama's gotta SLEEP. And with a never-not-growing belly, that's harder than it sounds to accomplish.
Many mamas swear by pregnancy pillows as go-to solution to those bedtime preggo probs.
You're gonna be pregnant a WHILE (and those last weeks feel like full year,) so don't be afraid to invest in something that will bring you infinite comfort.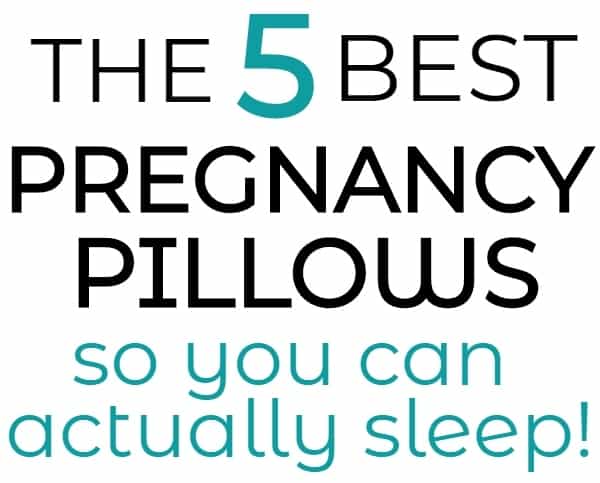 This post may contain affiliate links. Please see my disclosure for details.
Pregnancy Pillows are great for several reasons:
Support for your belly while sleeping

Minimizing soreness from side-sleeping (sleeping positions while pregnant are important!)

Comfort while traveling during pregnancy (trips, vacations, babymoons, etc.)

Many pillows can double as breastfeeding pillows

Propping up to prevent pregnancy heartburn

Actually finding a comfortable position while binge-watching shows on the couch
When should you start using a pregnancy pillow?
Get a great pregnancy pillow early in pregnancy. Some women experience pain in their back and hips even before they being to show.
Why wait until you're in pain to get what you need when you could be sleeping comfortably and even prevent pain from the get-go?
I actually recommend buying your pregnancy pillow during your first trimester so you get the most use from it possible.
What is the best pillow for pregnancy?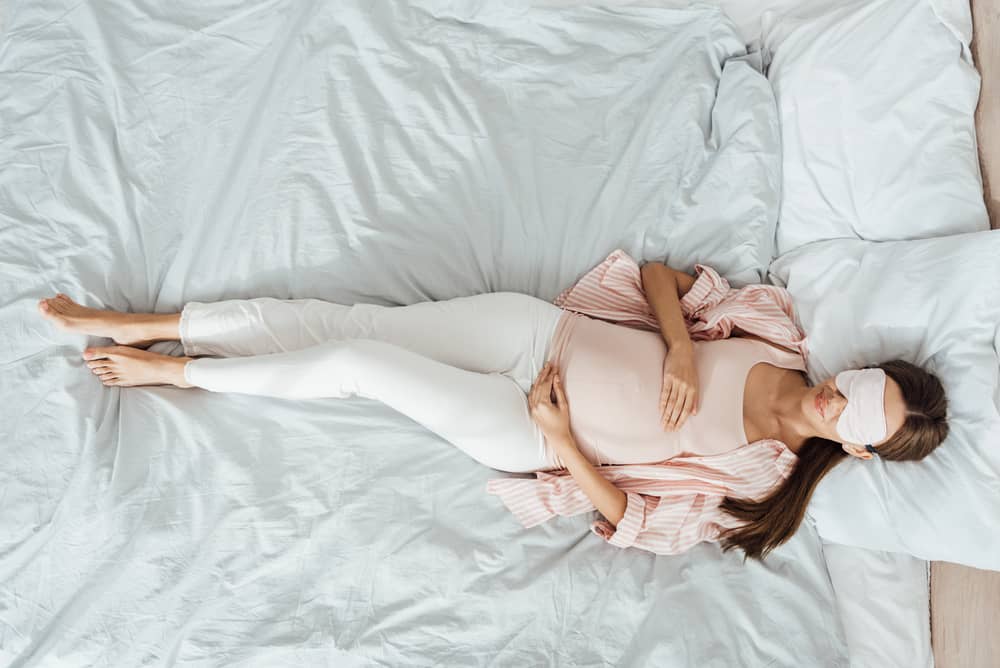 Now comes the question, what is the best pregnancy pillow to buy?
To make it easy for you, I'm laying out the BEST maternity pillows for moms-to-be, including my absolute favorite amazon pregnancy pillow (that just happens to also be a fantastic breastfeeding pillow.)
These the top 5 pregnancy pillows in 2020:
1. Leacho Snoogle
2. Luna Lullaby
3. Queen Rose
4. PharMeDoc
5. Wedge
Let's dig into what makes these 5 pregnancy pillows the best and exactly which one is best for you while pregnant.
5 Best Pregnancy Pillows of 2020
1. Leacho Snoogle Total Body Pillow
The Snoogle is one of the most popular body pregnancy pillows on the market. It's also a TOP amazon pregnancy pillow.
It replaces your usual head pillow, while also providing comfort and support for your back, hips, legs, and belly.
This pillow was actually created by a registered nurse and mother who really knows her stuff.
It follows the natural contour of your body, while also curving to just the right position so you can get comfy.
Thousands of Amazon reviews put it at the top of the list of many pregnant moms' favorite pregnancy pillows.
The Snoogle was designed with an extra long midsection and horseshoe-shaped head rest, to give you the perfect height and width for snuggling.
The bottom of the pillow curves up for Mama's knees, which gives better air flow and prevents overheating beneath the covers.
This pillow comes with a removable and washable pillow case for cleaning.
They also have a fantastic sateen version that may be worth the extra few bucks for that smooth, cool comfort.
Pros: Full-body support gives comfort from head to toe
Cons: May not last many years or for multiple pregnancy
2. Luna Lullaby Pregnancy & Nursing Pillow
Y'all. This pillow. I can personally vouch for this one as it's my FAVORITE pregnancy thing ever.
The best part: it's also a breastfeeding pillow. So if you want to minimize clutter or save a little money, this is an amazing option.
The Luna Lullaby is sooo comfy for both pregnancy and breastfeeding and it is much more compact than a full body pregnancy pillow.
This is a great option if you (or your man) don't want a giant body pillow hogging the bed.
Its smaller size also makes it more portable for travelling during pregnancy and breastfeeding or using for support during labor and delivery (I did this and LOVED it!)
You can see it's on my hospital bag checklist.
On the other hand, it is one of the largest nursing pillows available, which is great for breastfeeding comfort and even better for nursing twin babies.
The wide curve is also a better fit for mamas who have wide waists than the popular Boppy pillow's small, rigid opening.
Best of all, I love that it is less expensive than may pregnancy pillows AND I can even use it as my Baby's tummy time pillow, so it's a 3-in-one buy.
UPDATE: Unfortunately, this pillow is no longer available through Amazon, but you can check out their private website OR try this similar pregnancy/nursing pillow.
Pros: Super versatile and will still be useful after Baby is born
Cons: Doesn't provide full body support
3. Queen Rose Maternity Body Pillow
The Queen Rose pregnancy pillow is another top pick among pregnant mothers.
It's popular for its unique "U-Shape" which provides excellent support for a woman's back, hips, legs, and belly.
Over 6,000 Amazon reviews rave about this oversized pillow's support for both sides of a pregnant woman's body, giving the most comfortable sleeping positions possible.
The unique shape contours each curve for safe, side-sleeping during pregnancy.
The Queen Rose bends into a "Double C-Shape" for extra leg support, propping up (which can be a helpful remedy for pregnancy heartburn,) and even breastfeeding.
This pillow is double sided, comes in multiple color options, and can even be ordered in the extra long 61 inch version for taller mamas.
Pros: Complete body support, designed for side-sleeping
Cons: Some found this too bulky or found the head rest too firm
The PharMeDoc pregnancy pillow is a full body pillow designed for comfortable sleeping and relaxing for pregnant women, people recovering from surgery, or anyone needing more support and comfort while sleeping.
You could get hooked and use it well after Baby is born.
The pillow is C-shaped and made with an adjustable polyfill that adapts to your belly and your back while you're sleeping and relaxing.
It is known for relieving back pain and reducing waking during the night, specifically during a pregnant woman's 3rd trimester.
The PharMeDoc has a very soft, jersey cover that is machine washable and double-stitched, so it holds up over time.
It comes in several colors and the grey actually comes with a storage bag, making it easy to pack up for travel.
Pros: Extra soft and moldable to a pregnant woman's shape
Cons: Some found this pillow was not supportive enough
5. Hiccapop Pregnancy Pillow Wedge
Another very popular style of pregnancy pillow is the wedge.
The Hiccapop is a fantastic design for pregnant woman, providing direct support to the parts of your body experiencing the most discomfort.
This 2-sided wedge pillow has extra soft memory foam on one side and firm support foam on the other, so you can simply flip as needed.
Hiccapop's wedge design actually relieves common pregnancy discomforts such as back tension, nerve pain or numbness, and swelling in the hand, feet, and legs.
The versatile design can function as a belly wedge, back pillow, or knee pillow for the most personalized support.
The pillow features airflow ventilation through a perforated layer of foam for cooling.
It is also free of phthalates and covered with a washable, plush Veloba cover.
Pros: Direct support for pain relief, versatile and portable
Cons: May not stay in place for tossers and turners
More Pregnancy Tips that Rock
Ok, Mama, you should be on your way to great preggers sleep in about 2 days worth of Amazon shipping.
If you need more tips on pregnancy, I've got you covered there too!
And check out my popular posts:
Pregnancy Tips for Every Season
7 Genius Ways to Prepare for Baby
Practical Baby Things You Probably Won't Get at Your Baby Shower
The Super Prepared Mom-To-Be's Hospital Bag Checklist
Best Pregnancy Pillows of 2020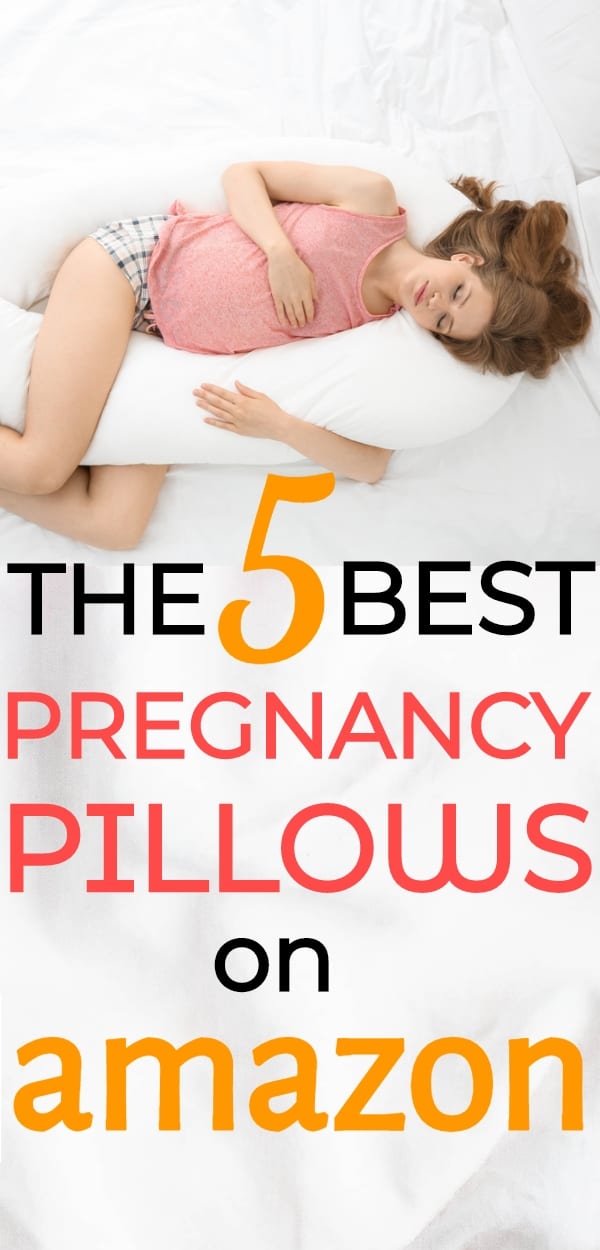 Top Maternity Pillows of 2020