The BEST Tips for Surviving Pregnancy Through Each Season of the Year
Make the most of your pregnancy no matter what time of year it is! These must-knows, must-do's, and must-haves will help you survive every trimester.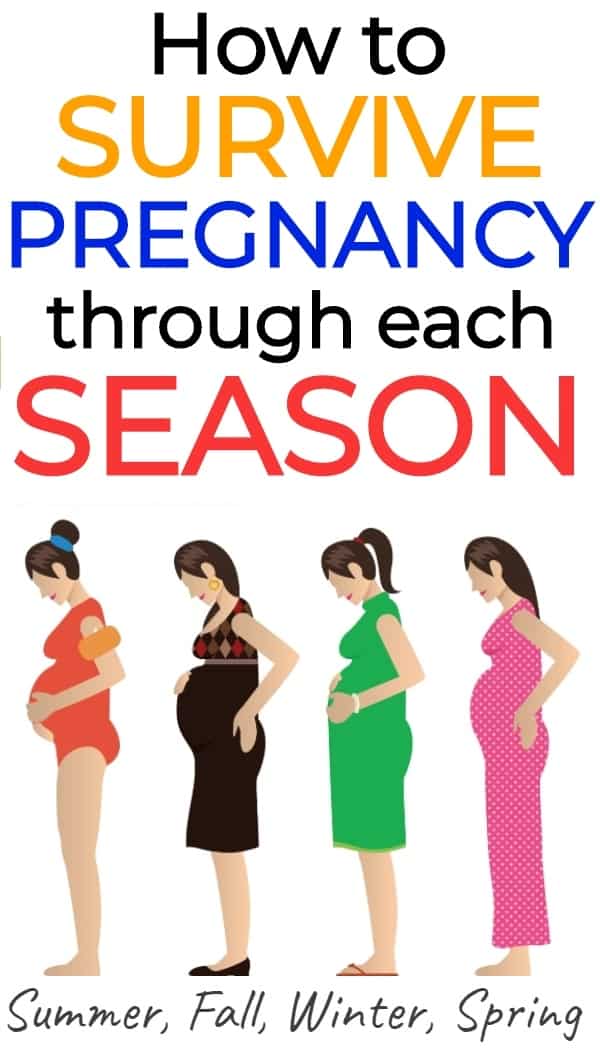 Pregnancy can be tough, especially if the weather isn't cooperating. But there are also some super fun ways to make the most of being pregnant during each season.
Sometimes you just gotta find ways to make the most of things! I've soldiered through all 4 seasons during my pregnancies and found some hacks, tips and ideas to pass along.
From tips for being pregnant at the beach to ideas for fall maternity photos and winter maternity outfits, plus great ideas for celebrating babymoons, anniversaries, and holidays while pregnant, this guide to pregnancy through the seasons has it all.
Check out my 4 posts on being pregnant in each season below:
For more tips on pregnancy and life as a new mom, follow me on Pinterest!