The Best Natural Treatment for Stress or Anxiety During Pregnancy or Breastfeeding
Pregnancy anxiety and stress can be terrifying…which adds even more stress. And having a new baby can overwhelm even the most level-headed mama.
We tend to view pregnancy and motherhood as this strong, euphoric experience, but in reality we are still very human, and often very vulnerable.
Life's difficulties still hit us hard, except now we have more than just ourselves to worry about.
Postpartum Support International states,
"Approximately 6% of pregnant women and 10% of postpartum women develop anxiety. Sometimes they experience anxiety alone, and sometimes they experience it in addition to depression."
According to the American Pregnancy Association,
"Research indicates that consistent high anxiety levels may affect the development of your baby."
March of Dimes states,
"Some studies show that high levels of stress in pregnancy may cause certain problems during childhood, like having trouble paying attention or being afraid. It's possible that stress may also affect your baby's brain development or immune system."
This post may contain affiliate links. Please see my disclosure for details.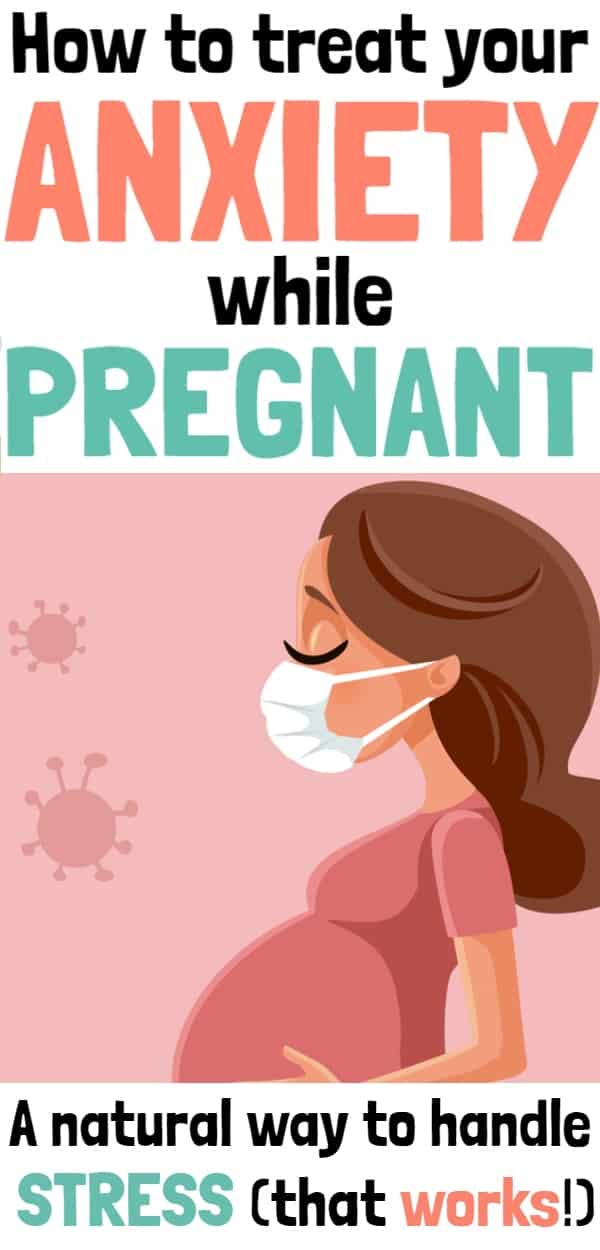 Overwhelming stress during pregnancy or postpartum is something we should take seriously.
Many women feel that they should just "be able to handle things better" or that their only option of treatment is antidepressants, which could harm their baby while pregnant or breastfeeding.
In many cases, pregnant women and new moms decide to just "deal" with the overwhelm, feeling that it's the only way to really protect their baby.
It's ok to struggle. Pregnancy and the first year (or more) of having a baby can be extremely challenging.
It's hard and it's real.
You aren't alone and there IS stress management and anxiety treatment other than prescription medication.
Trust me.
I know because I needed it.
My Own Experience with Pregnancy & Postpartum Anxiety
When I was pregnant with my second baby I was working full-time, raising my one-year-old, and starting a business in every spare moment I had (to ensure I could stay home with my kids after baby #2 arrived.)
I was overwhelmed and stretched to the max.
My brief couple of hours off at the end of each day were filled will tears and me dreading doing it all again the next day.
It felt like I could burst at any moment.
I needed help, but I didn't know where to turn.
I talked to my doctor, but she only recommended medication, which I just wasn't comfortable with while pregnant.
So I kept on drowning.
Eventually, I had my baby and my husband went back to work.
The postpartum hormones leveled out and I felt like I should be getting "back to normal" by now.
Except I wasn't. I was in a very dark place, overwhelmed by anxiety, postpartum depression, sleep deprivation, and the huge learning curve of going from one baby to two.
I couldn't control any of the stressors in my life (sleep, not having enough hours in the day, a crying baby, disciplining a young toddler, feeling like none of my responsibilities or loved ones were getting "enough" of me.)
I was frustrated, stressed and on the brink of tears.
All. The. Time.
Finally, I visited my OB-GYN again. But again, she prescribed drugs.
I was still breastfeeding and I had experienced being on anxiety medication before and I knew it wasn't a road I wanted to go down unless I had NO other option.
A few things that helped my anxiety:
Getting a bit more exercise

Prioritizing rest whenever possible

Eating foods that nourished my body (instead of fueling my sluggishness)

Getting some sunshine daily
But it wasn't enough.
I needed something to diffuse moments of uncontrollable anxiety. I needed something to preemptively help when I knew a stressful event was coming.
And I found it.
So I'm sharing this with you because I know I'm not the only one.
I truly believe this is an excellent natural remedy for stress and anxiety in pregnancy or postpartum.
And I hope you find it helps you too.
A Natural Treatment for Postpartum Anxiety and Stress During Pregnancy
These Zen Drops changed everything for me.
I noticed a difference immediately after taking my first dose.
It's very gentle and very works SO quickly.
I love the way it helps me calm down without being medicated or feeling like anything other than myself!
This stress reliever is:
drug-free
non-habit forming
completely natural & non-toxic
fast acting
These drops use Passionflower Extract, which increases gamma aminobutyic acid (GABA) in the brain.
This promotes a calm state-of-mind and helps ease the overwhelming feelings caused by anxiety and stress.
Here is the ingredient list:
Water
Glycerin (vegetable-based)
Passiflora Incarnata Extract (passionflower extract)
Natural Chocolate Flavor
That's it. This is so reassuring for me.
I know exactly what's going into my body and passing to my baby while pregnant or breastfeeding.
And I don't have to worry about drug, alcohol, or weird chemical ingredients causing side effects.
Of course, ALWAYS consult your doctor before taking anything new, especially while pregnant or breastfeeding.
These drops are no different and the label does advise consulting a physician before taking them.
I have been using these drops for over a year and I just really love them.
I feel such a relaxing and instant calm when I take them and I definitely believe they played a huge role in my overcoming postpartum depression and anxiety.
The Best Anxiety Relief for Pregnancy & Breastfeeding Mamas
These amazing little drops are made from 4 natural, non-toxic ingredients that are drug-free and safe.
It comes in a liquid form with a dropper, so I'm able control how much I take based on the level of stress or anxiety I'm experiencing.
Usually, I'm able to take about a 1/4th of the adult dosage while still feeling the natural, relaxing effect, so one bottle lasts forrrevverrr.
The drops have a kind of chocolatey taste that is somewhat bitter, but not gross.
You can even mix it into your coffee, tea, or food. I always keep them in my bag and just do a few drops on my tongue as needed.
There are hundreds of positive reviews from others looking for safe, natural stress relief. This was really reassuring for me before I tried them.
A lot of people love using these drops to help calm their minds before falling asleep at night.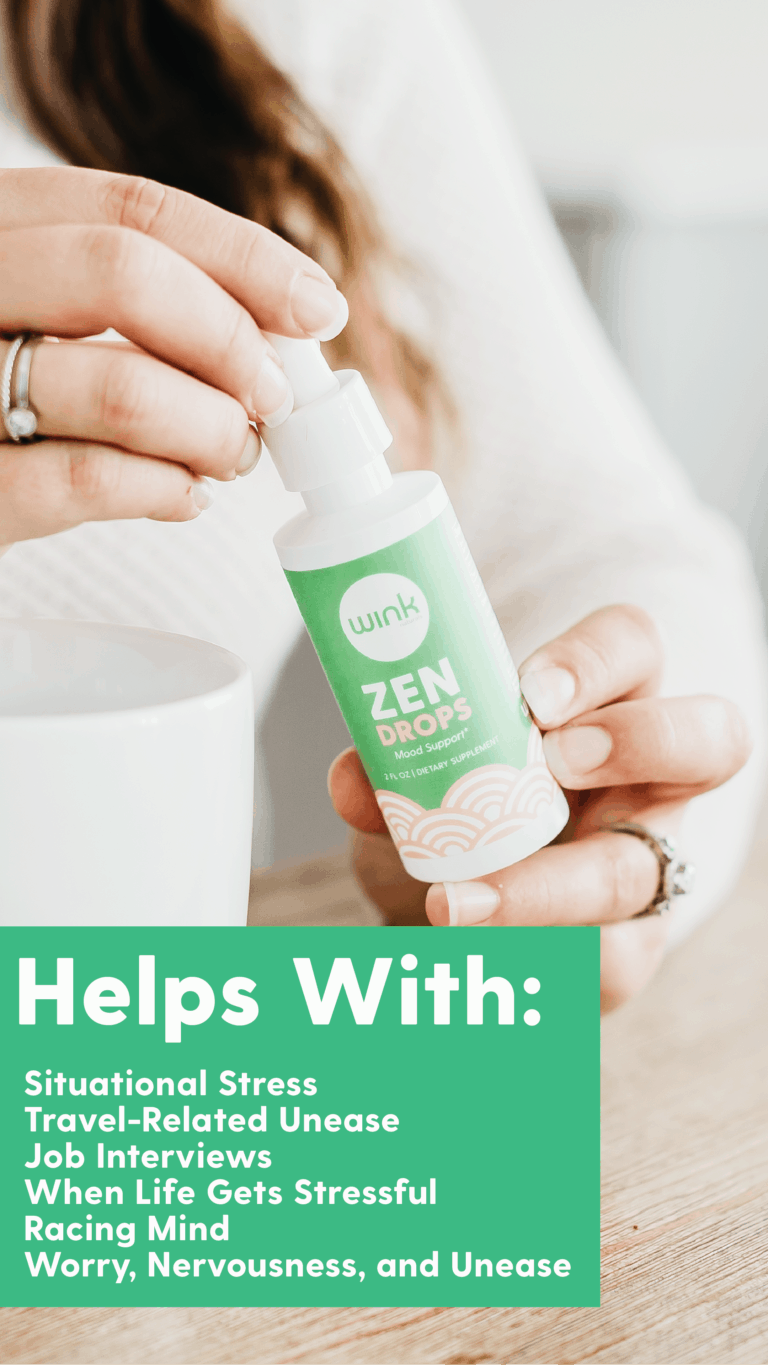 Fast Anxiety Relief for Mamas
I'm so thankful for a natural method of treating my stress and anxiety.
I'm finally able to ENJOY my babies and find that moment of "zen" when my anxiety is out of control.
This is a company I have grown to truly trust with products for my family and I have no concerns whatsoever about sharing them with you because I KNOW how much they have helped me!
AshleyB15 will get you a discount on their website, or you can find it on Amazon here.
As a mama, I've personally used and LOVED their:
Teething Gel (This is MUST-try for mamas. I promise you'll love it.)
Foaming Oil Bath Wash (We use this at EVERY bathtime! Never going back.)
Pure Sleep & Breathe Chest Rub (This stuff helped my baby FINALLY sleep!)
More Tips for

Pregnancy

& New Moms
I KNOW the toll that pregnancy stress and postpartum anxiety can take on a mom or mom-to-be.
Please don't let it overtake you. Don't be pressured into medication that you're not comfortable with and DON'T just push your feelings aside thinking you're protecting your baby.
Your little one needs a healthy, happy mama, so take care of YOU.
You can get through this. You can do this. You're NOT alone.
Preparing pregnant women to become new moms is kind of my thing.
It's an extremely special, unique, and life-altering season you are about to enter and from the bottom of my heart, I want to help.
You are really not alone and you should NEVER feel like you are.
If you need a mama-friend, I'm here.
Shoot me a comment or email or check out some of my other posts for some more advice and encouragement.
Here are some of my most popular ones:
Last Minute Ways to Prepare for Baby
Practical Items You Probably Won't Get at Your Baby Shower
The Super Prepared Mom-To-Be's Hospital Bag Checklist
Pregnancy Tips for Every Season
And for more tips on pregnancy and life as a new mom, follow me on Pinterest!