Baby Bump Names & Nicknames for Unborn Babies:
What to call Baby while Pregnant
Baby bump nicknames are a fun trend for pregnant mamas who are still looking for baby name ideas.
Figuring out what to call Baby while pregnant can be a little tricky, but you can totally still have some fun with it and enjoy the process.
Naming your baby bump can be a sweet way to bond with the bun in your oven without committing to a baby name before you're totally ready (bad idea.)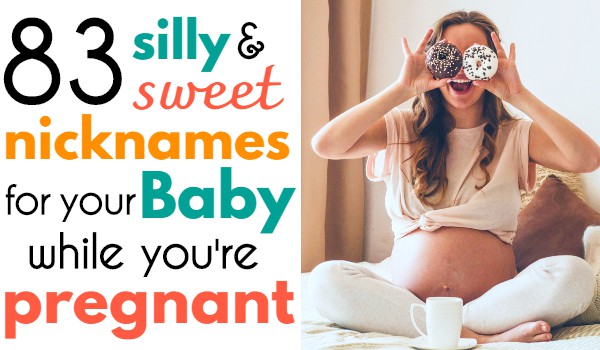 This post may contain affiliate links. Please see my disclosure for details.
Baby bump nicknames are also a clever way to refer to your unborn baby to your partner before you tell the world you're pregnant.
Finding a code name for Baby gives you and Baby Daddy a fun secret that only the two of you share, which just adds to the excitement of being preggers.
While it would be easy to just whip up a nickname for Baby with one of those generic baby nickname generator robots, it's a lot more fun to put a little thought, heart, and sometimes laughs into it.
So, balance a bowl of popcorn on your belly, grab Daddy-To-Be, and get to choosing your new favorite nickname for Baby.
This is gonna be FUN!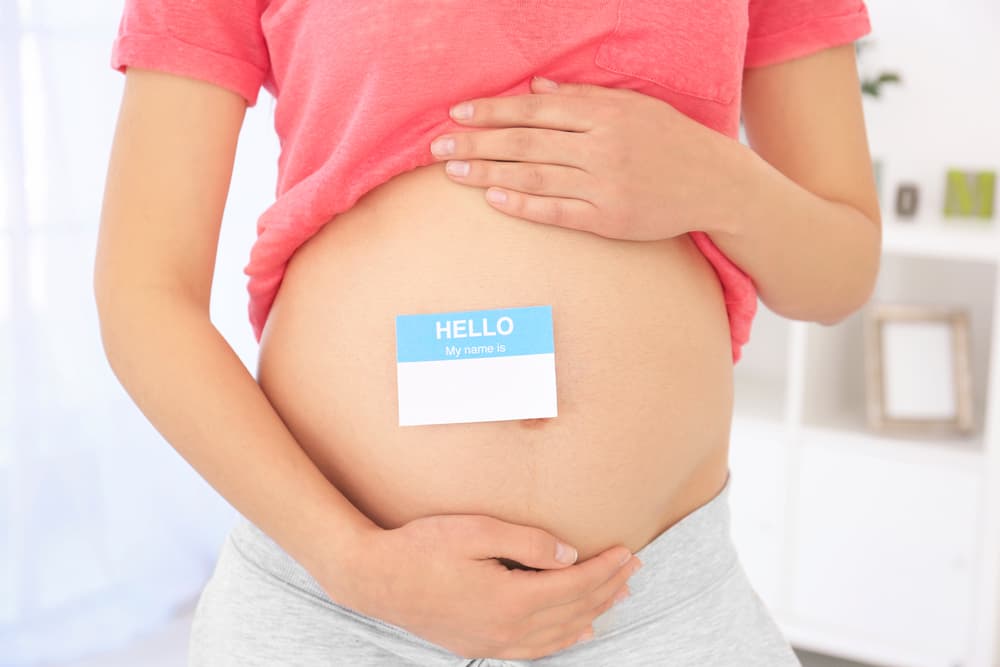 This list of list of baby bump names is packed out with cute, meaningful, silly, and funny nicknames for unborn babies that are sure to inspire the very first name for that baby in your belly.
Here are some of the top baby bump nicknames that pregnant women go with…
Common Baby Bump Names
Wondering what the most popular nicknames for babies are during pregnancy? These common prenatal nicknames are classics.
Bean
Bug
Button
Jellybean
Lil Man
Lil Miss
Peanut
Sprout
Squishy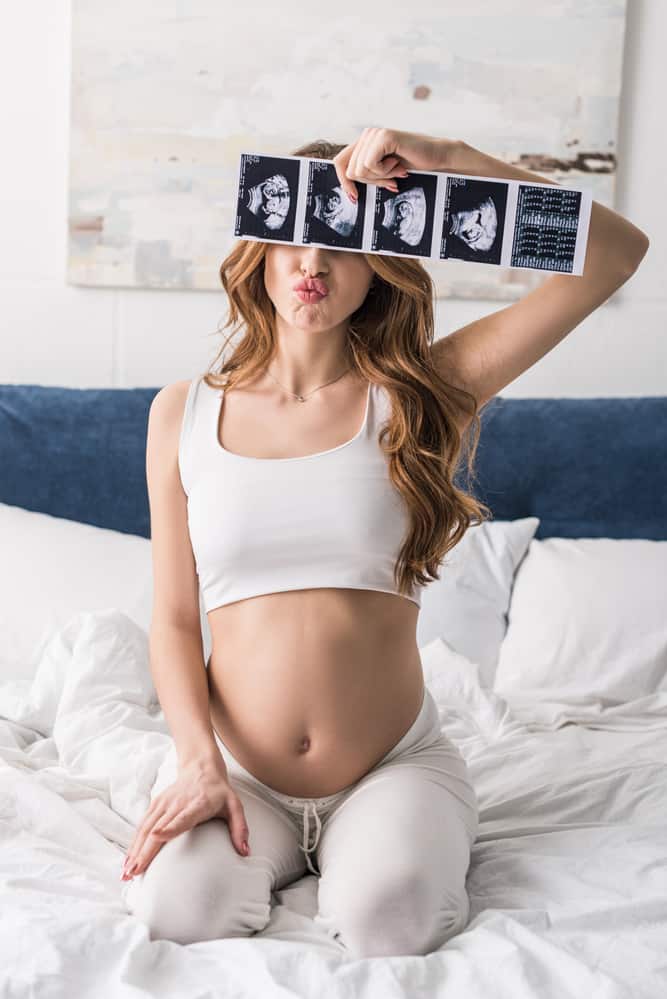 Funny Nicknames for Baby Bumps
Prefer to get silly with your baby name? The ideas are light-hearted, and most could be perfect gender neutral nicknames for an unborn baby.
Blob
Boo
Booger
Boss
Bubs
Bun
Donut
Eggo
Fetus
Hobbie
McNugget
Mini Me
Monster
Munchkin
Parasite
Seed
Shortie
Shrimp
Spawn
Speck
Squirt
Taco
Tadpole

Cute Nicknames for Unborn Babies
More of of a "sweetie, honey, darling" kind of mama? These cute baby nicknames are for you.
B
Bear
Berry
Blueberry
Bubbles
Cashew
Chickpea
Cookie
Cub
Cupcake
Lil Bit
Pea
Pip
Poppyseed
Pumpkin
Sweetpea
Teddy
Marshmallow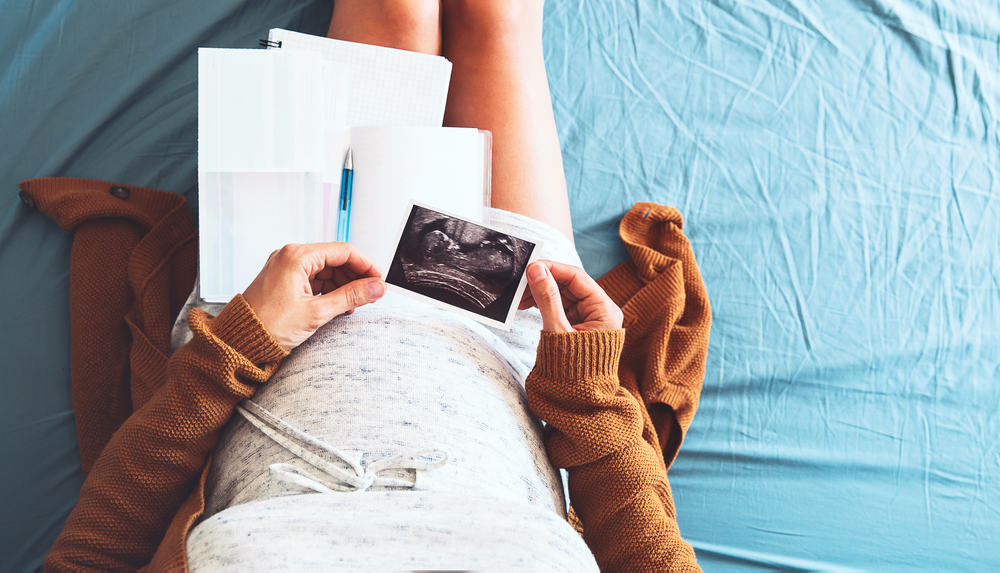 Code Names for Baby
Going the secretive route?
For kicks, refer to your bump by one of these nicknames for a Baby in utero. "Psst…Honey, we gotta go. The Queen is getting hangry."
B.O.B (Baby On Board)
Nemo
The Eagle
The Queen
You-Know-Who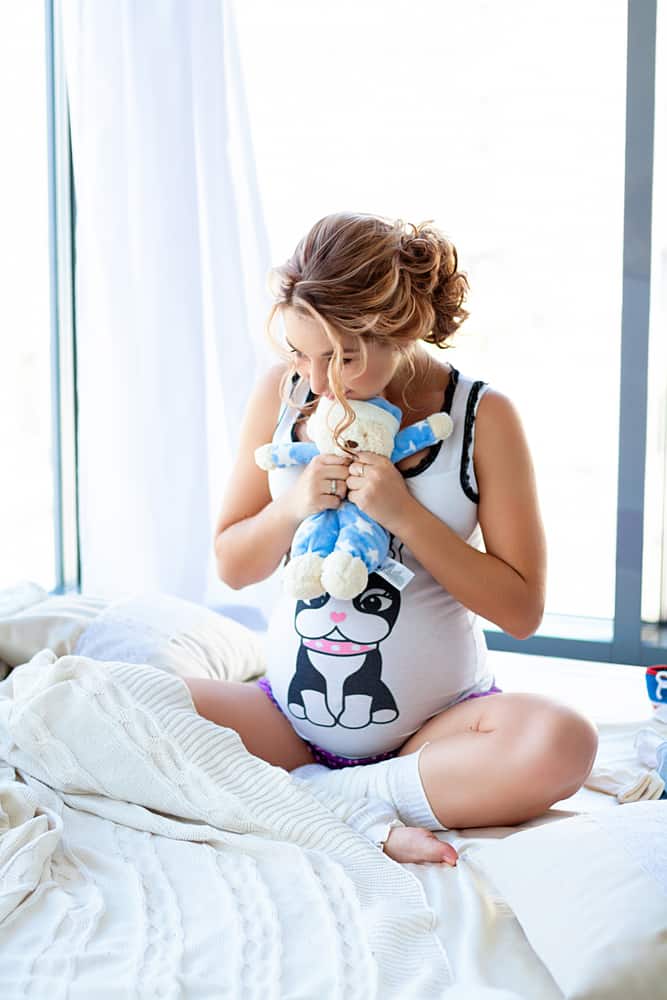 Traditional Nicknames for a Baby Bump
More of a traditionalist? Try one of these more old fashioned baby bump names during pregnancy.
Angel
Baby
Bambino
Bump
Bébé
Darling
DC (Dear Child)
DD (Dear Daughter)
DS (Dear Son)
Handsome
Junior
Slugger
Tiger
Q (for the 5th gen)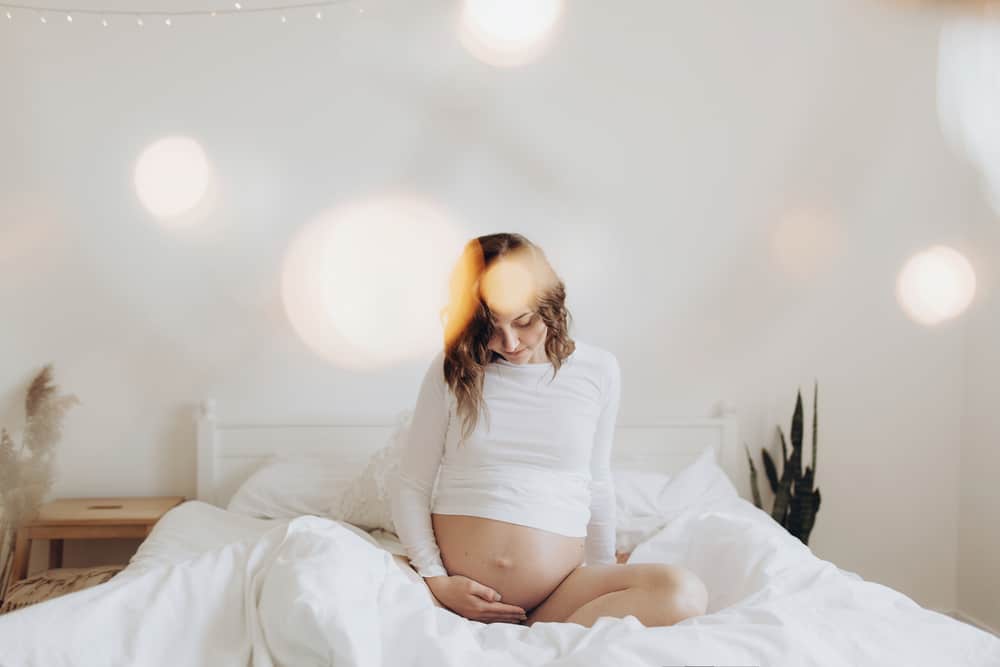 Meaningful Baby Bump Names
Need a special nickname for your baby bump? If you've experienced a loss, or you'd just like to call the baby in your belly by a more meaningful name, these are for you.
Grace
Lucky
Precious
Rainbow
Sib
Mashup Name (you and your husband's names together: e.g. Bennifer)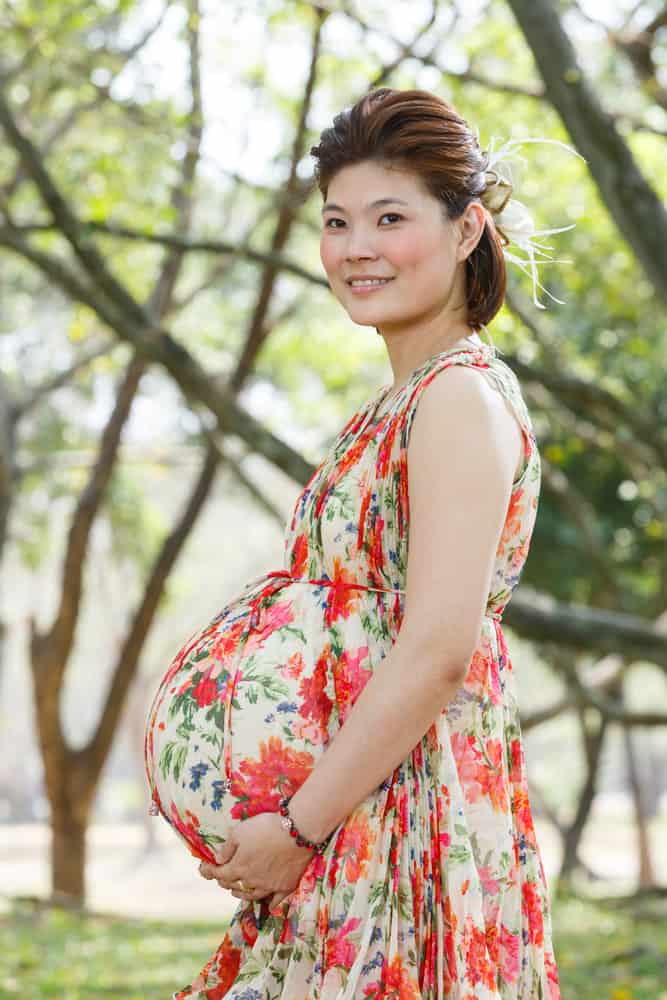 Twin Bump Nicknames
Having multiples? Check out these twin baby bump names for inspiration.
Cookie & Cake
Bert & Ernie
Ben & Jerry
Thing 1 & Thing 2
Twinkies
Twinjas
Tips on Choosing Nicknames for Babies still in the Womb
You'd be surprised how many pregnant women have asked Google,
"What do you call your unborn baby?"
Go with Your Gut
When you're trying to find the perfect nickname for your baby bump, don't overthink it. This list will spark some ideas.
You Do You
If you feel attached to a common baby bump name, that's just fine.
Your baby's nickname doesn't have to be unique, it just has to mean something to YOU.
Make it Count
Something else to consider when picking baby bump nicknames is that this name might STICK.
Yup.
Many moms-to-be end up using their baby's nickname while pregnant just as often as their official baby name.
Go with the Flow
Another thing to remember is that it's ok if your nickname for Baby changes.
Some mamas settle into a perfect nickname only weeks before giving birth.
Others just call their baby by whatever fruit the internet says their baby happens to be the size of that week. It's ok to change it up.
Baby Bump Names & More Pregnancy Tips
Pregnancy is a crazy and wonderful season. Enjoy it!
Have a little fun naming your baby bump and bond with your baby while you wait for the big day.
Now that you've got your baby bump nickname picked out, have let's get down to business…
Have You Started Your Baby Registry?
If not…DO IT.
Did you know you can get TOTALLY FREE BABY STUFF just by signing up for an Amazon Baby Registry?
Plus discounts on what you don't end up getting off your registry.
Uh huh…it's awesome.

I always tell pregnant mamas to start their registries early. It helps you get organized and you can add stuff you think of along the way.
Smart!
Start your Amazon Baby Registry here.
I have even more pregnancy must-do's & tips on my awesome Pregnancy Checklist by Trimester.
Check it out!
And then go take a peek at some of my most popular and helpful pregnancy resources:
Practical Baby Things to Buy Before Birth
Fun things to do while Pregnant & Bored
Things to do Before Baby Arrives Checklist
And for more tips on pregnancy and life as a new mom,
Now, what about YOU?
What did you call your baby before it was born?
Or if you're pregnant, what do you call your bump?
Help some mamas out and comment with your faves!
Prenatal Nicknames: The Best Belly Nicknames for Babies while Pregnant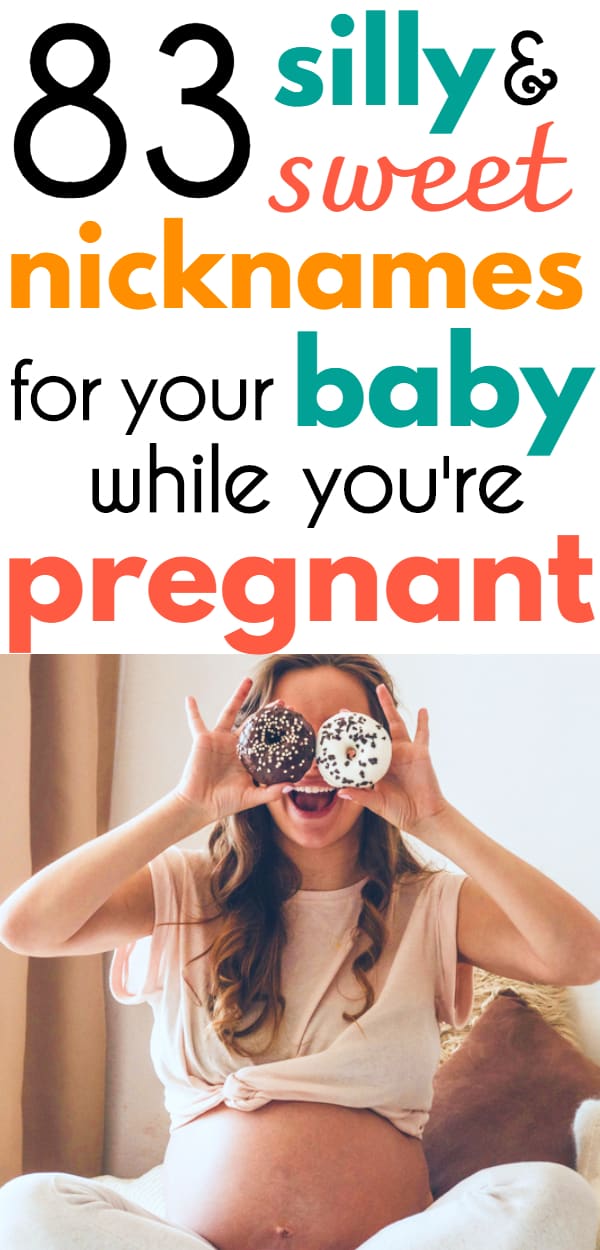 Comment with your favorite fetal nicknames for Baby!