Baby Registry Tips First Time Parents Should Know:
17 ti

ps for baby registry newbies
Baby registry hacks are genius tips for first time parents that will make buying and registering for baby stuff as smooth, easy, and inexpensive as possible.
Something pregnant mamas desperately need!
But, starting a baby registry is easier said than done, right?

It can be time consuming and even stressful for pregnant mamas who are ready to register for baby stuff, but don't know where to start.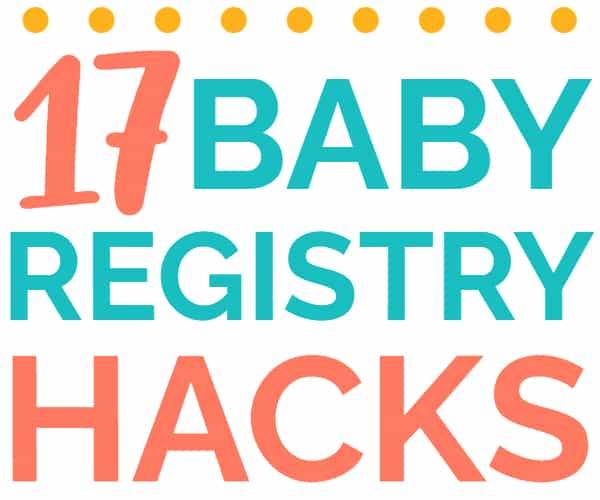 This post may contain affiliate links. Please see my disclosure for details.
Ugh. I remember scrolling through reviews and feeling SO overwhelmed by ALL. THE. THINGS.
But don't worry…
I've been around the block a few times since then.
These baby registry hacks will totally help!
We can all use advice when it comes to new things. Making a baby registry is no different.
I have some seriously good tips for creating the best baby registry ever, so you don't have to worry about missing a thing.
These baby registry tips and tricks will help you organize, prepare, and SAVE MONEY on baby stuff.
Sooo let's get started!
Must-Know Baby Registry Tips (BEFORE you start!)
1. Register EARLY
Registering for baby things can take a while. Start early.
Like…TODAY (or at least around the start of your 2nd trimester.)
This will give you plenty of time to browse, read reviews, change your mind, get frustrated, give up, go eat a snack, take a nap, and come back to it later.
It can also be a little addictive, so giving yourself several weeks to work on it will take the stress out of it and actually make it kind of fun.
2. Create ONE Registry
What is the best way to make a baby registry?
Keep it simple. Creating multiple baby registries is tempting…
But girl, don't.
It's confusing…
For you and for your friends and family. And also for your future self after all of your baby showers have passed and you need to return stuff or see what necessities are left over.
Stick to having all of your baby items in ONE place.
3. Choose a Universal Baby Registry
The easiest way to stick to only one registry is with a universal baby registry.

A Universal Baby Registry is basically an all-in-one place to organize what you need for Baby.
You can put everything you need (even from different stores) on one registry.
This makes it super easy for you and your loved ones to navigate what's needed without scrolling through the entire internet.
So…
Which baby registry is best?
There are a few good options out there, but by far the best is the Amazon Baby Registry.
Let's talk about why…
And then I've got a bunnnch of awesome Amazon baby registry tips & hacks to share with you.
4. Go with Amazon
You want to go with an Amazon registry for a lot of reasons.
It's by far the favorite baby registry out there of MANY mamas who agree it really is the best.
Here's why…
Why Amazon Baby Registry Wins:
It's a universal registry (aka: you can add items from other stores. Like this.)

Prices and selection are unbeatable

You can read reviews from REAL moms who've actually used the products

You can take your time & easily change your mind

Long-distance family can ship gifts straight to you

2-day shipping is helpful for friends who procrastinate

You get great discounts on items left on your registry
Yup.
Pregnant mamas who register on Amazon get a FREE Welcome Box full of baby goodies.
Best baby registry hack ever, right? What mom-to-be doesn't want free stuff?
Um, yes please.
How to Get a Free Gift from Amazon Baby Registry:
Sign up for a Prime Membership Free Trial or Amazon Family Free Trial (to also get discounts on diapers, baby food, etc.)

Complete a Baby Registry Checklist & w

ait for a $10 purchase from your registry (or just buy something yourself)

Click "Claim Welcome Box" on your registry
It's just awesome.
You can start your Amazon Baby Registry here.

Go do that. I'll wait…Then keep reading for more must-know Amazon baby registry tips.
5. Write a Welcome Message
Another one of my best baby registry tips and tricks is to write a welcome message.
Simple? Yes.
Necessary? Totally.
On your Amazon Baby Registry, you'll find a place in your settings to write a welcome note to your registry guests.
DO THIS!
You want your friends and family to feel connected to you during this process.
Add a little personality to your note to remind them why they love you and WANT to shower you and your baby with love…and presents!
If they feel like it's a joy to celebrate alongside you (rather than an obligation) they'll have more fun shopping and maybe even feel a little more generous.
6. Comment on Registry Items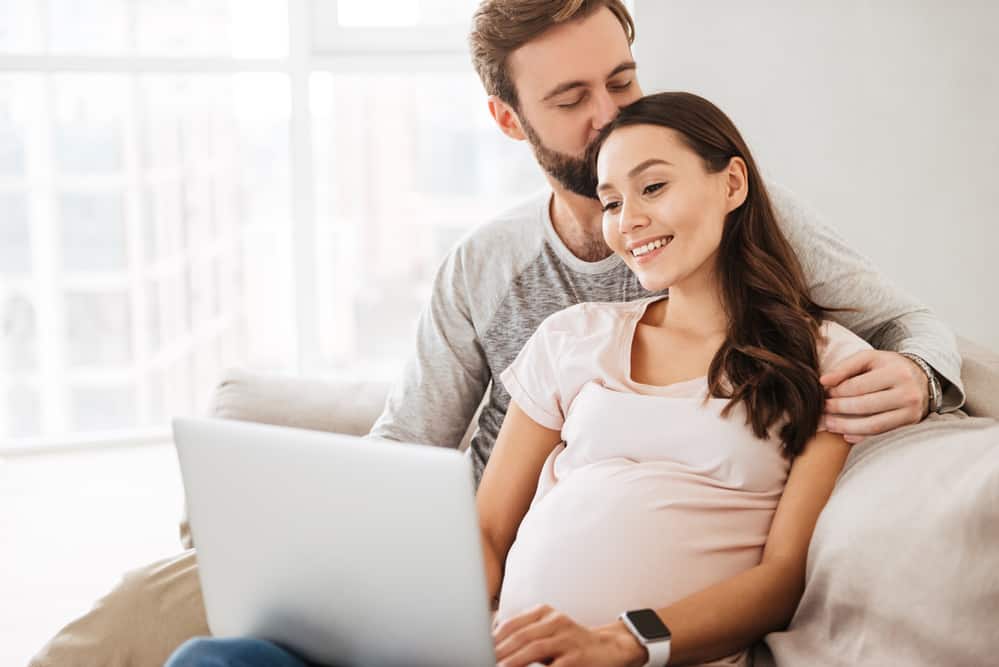 There is also a place on Amazon to add notes to each item.
These comments are super helpful! Use them!
You can make special requests, like "The grey is our favorite if they have it, but the green is cute too!"
Or include little jokes about how "These burp cloths will rescue Mommy's clothes from projectile spit-up!"
Or comment with "How adorable will Baby look in this I love my Aunt onesie?! (Hint hint, Sis.)"
Again, the more personality you can add into your registry, the better.
It may even increase your chances of getting that item (which is why I consider this one of the top baby registry hacks!)
But don't feel like you have to comment on every item either.
Just have fun!
Extra Baby Registry Tip:
You can also mark certain items as "Must Haves" on your registry, which is handy for guests to know what the true essentials are.
7. Don't Choose "The Best" Baby Items
Ok, this is important…
It might be one of the most sanity-saving of all the baby registry tips and tricks you read…
You could spend your entire pregnancy reading Amazon reviews on baby products.
DON'T.
Just do your best.
There is no ONE single "BEST" item for everything…but there are plenty out there that will work just fine.
Find items you actually LIKE and maybe spend 3-5 minutes skimming reviews.
Don't drive yourself crazy here!
If you get the item and hate it, return it. It'll be ok.
I like to click the little "316 ratings" link next to the stars, then sort by most recent (NOT top reviews! In case the quality has degraded since those rave reviews were written) then read the first page or maybe two.
If you're not sold by then, move on. But eventually, you just gotta pick a pacifier and hope your Baby likes it.
Another tip is to ask MOMS.
If you have friends who are mamas, ask them which one they use. I promise they won't be annoyed. Most moms love talking about this stuff.
If you ask, they might even send you a list of their favorite "must haves" and they'll be so glad you thought to ask them.
8. Register for Non-Baby Stuff
Another great baby registry tip is to go ALL in.
Don't just register for cutesie baby items. Go ahead and add everything you need, even if you don't think you'll get it.
You might be surprised by what other parents want to get you, because they KNOW what's it like to be a first time parent!
Everything from car and home organizers to breast pump supplies are appropriate for a baby registry.
And don't be afraid to register for non-traditional items too.
Think things like:
9. Think about Services
Have you thought about registering for services?
This baby registry hack is actually kind of genius.
And as a mom, I LOVE to pay for my pregnant friends to have their groceries delivered or house cleaned. It's fun to be the one who gave that one gift that really stands out.
The best way to do this is probably by using the Amazon Assistant button. You can go to a service website and link it to your registry from there.
Another option is by registering for gift cards and adding a comment that specifically requests a service. More on that in a sec.
Services to register for:
Cleaning Service

Grocery Delivery

Meal Delivery Services

Postmates (for non-food deliveries)

At-Home Massage

Newborn Photo Shoot
These are just some ideas to get you rolling. Get creative!
10. Put Gift Cards on your Baby

Registry
Girl….register for gift cards.
Seriously.
Because some people just don't have the time or creativity to shop (even off of a registry) and they may not know if it's "ok with you" to do the gift card thing.
But trust me…it's ok with you.
There will inevitably be things left on your registry after your baby showers.
You can use the gift cards to stock up on the last few items you need or to buy things you didn't think you'd need (once you realize you actually do.)
Gift cards are also a great way for friends to say "Here! Spend this money on XYZ."
Or like I said earlier, you can comment and ask for a gift card to pay for things like Amazon Home Services or Audible so you can listen to books while you're breastfeeding around the clock.
11. Register for the BIG Stuff
Should you put expensive items on a baby registry?
YES.
I know if feels awkward, but it's ok to register for expensive things you need.
For one…
If you don't ask…they won't know you need it. And you definitely won't get it as a gift.
Secondly…
There's an awesome little baby registry hack called group gifting (on Amazon Baby Registry.)
Your people can contribute a dollar amount towards the total cost of the item. This is EXCELLENT for those big items.
Be sure and comment next to the really big baby items and suggest contributing towards it as a "group gift" because the guests might not know that's a thing.
The contributions will come to you in the form of an electronic Amazon gift card to put towards the item you need, which is pretty great.
Thirdly…
Even if this item is left on your registry, you'll end up getting a discount when you buy it yourself. More on that later.
So, go for it.
Add the expensive, quality baby items.
What to put on your 2020 baby registry:
Extra Baby Registry Hack:
You can also add a "Diaper Fund" when setting up your registry.
This allows guests to contribute toward the enormous cost of diapers that will be coming your way.
This can be a little easier to organize than actually receiving a million boxes of diapers at once. Then just buy them as you need them.
12. Add Stuff "For Mama"
Don't be weirded out by the idea of adding personal mommy things to your registry.
I'm including this in these baby registry hacks because a lot of women feel like they should shy away from it.
But don't!
Yes, your friends and family are excited to meet your baby, but they are buying gifts because they love YOU.
Moms especially love to shower expectant mothers with some of the more practical items that will make mom life easier.
Add items you'll be needing and comment with "For Mama," so gift givers can see why it's important.
Here are some "mom items" to add to your registry:
13. Do a Virtual Baby Shower (or Sh

ower by Mail)



In addition to a traditional shower, consider having a virtual baby shower and/or a shower by mail.
These are becoming more and more popular.
Many long-distance relatives and friends want to shower you with love and gifts to celebrate your baby too!
Be sure that whoever is organizing your baby shower sends a special invitation to them as well.
Include a link to your registry, your address, and either your due date, or the date of your virtual shower.
When your gifts arrive, open them on a fun video call or at least take lots of pictures and send them to those who sent you gifts.
It's actually pretty fun!
Baby Registry Tip:
Be sure and share your registry link on social media as well!
14. Do Some Pre-Shower Registry Clean Up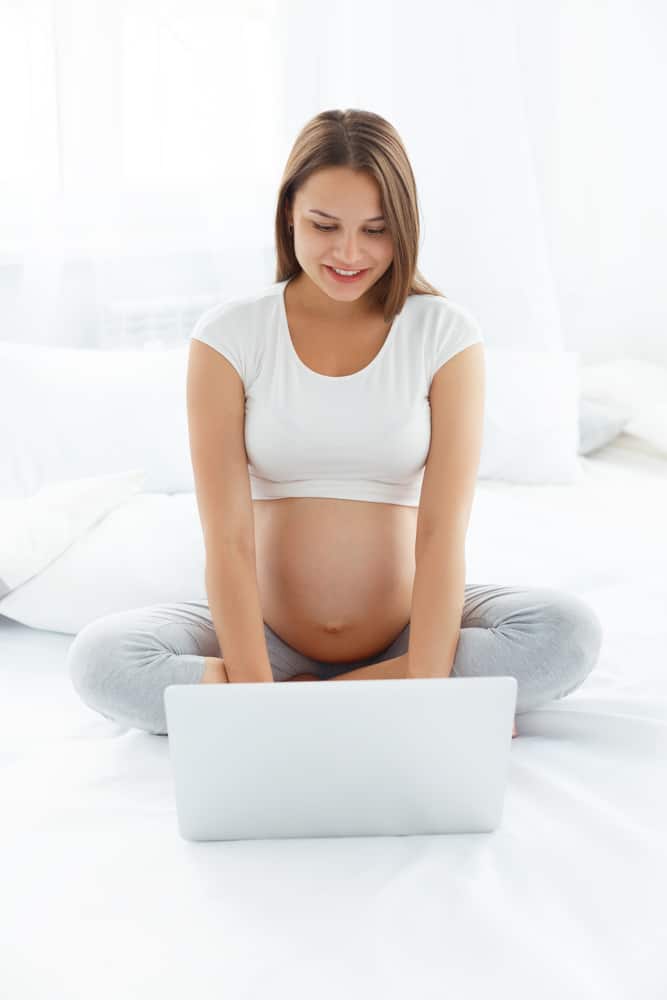 Ok, here's one of the best baby registry hacks that you won't read many other places.
Sounds weird, but stick with me.
About a week before your final baby shower, remove any non-essential items that you can live without.
Also remove items that aren't necessities, that you no longer need, that you've cooled on, or items which you've received something similar to that will work just as well.
Move these to a Wish List on your Amazon Registry. Now go enjoy your baby shower!
You will be way more likely to get all those "must haves" and less of the cutesie fluff that is fun, sure, but not exactly what you NEED to have before Baby arrives.
THEN…
After your shower, add your wish list items back on to your registry for any of those gift-givers who are late to the party.
If anyone wants to send a gift after the fact, they will have options.
If you don't get any more of these items, you can go back and buy them yourself.
15. A Note on Thank You Notes
Thank you notes are still a really important part of any baby shower, whether it's in person or virtual.
If you use the Amazon Baby Registry, you can actually select to send digital thank you notes to anyone who purchased something from your registry. Pretty handy.
Amazon will also track anything purchased from your registry and put it in your Thank You List, so that you can easily know who sent what. (You wouldn't believe how hard this is to do on your own!)
You can also hang on to your packing slips when packages arrive. The gift receipt will help you remember who the gift is from.
Make sure you send a personalized thank you note to each person who sent a gift, bought a gift card, or contributed towards a group gift.
Baby Registry Tip:
In a few months, take pictures of Baby using the extra special gifts and post them to social media with a special thank you tagging the person who gave it to you. They'll treasure the picture and appreciate the public shout out.
16. Returning Registry Items
In a perfect world, every gift would be exactly what we wanted and come flawless and ready to use. Unfortunately, mistakes happen.
People may misunderstand (or simply disregard!) your registry and you'll end up with the wrong color, size, or totally wrong item altogether.
Or maybe the perfect online baby item shows up and isn't quite what you expected in person. It happens!
Just keep the tags on everything you receive until you have time to try it out.
Most baby registries make returns pretty easy these days. Thank goodness.
With Amazon, just start the return online and take it to a USPS to return.
OR
(My favorite method…) You can now take Amazon products to Kohls stores for a super easy return. Make sure you have your return bar code pulled up on your phone or printed out.
They package it up and send it back for you! Sooo nice for a waddling pregnant mama. Or better yet, send Dad.
This is more a life hack than a baby registry hack, because we all shop from Amazon anyway and it's a return game-changer.
17. Baby Registry Leftovers (Discount Time!)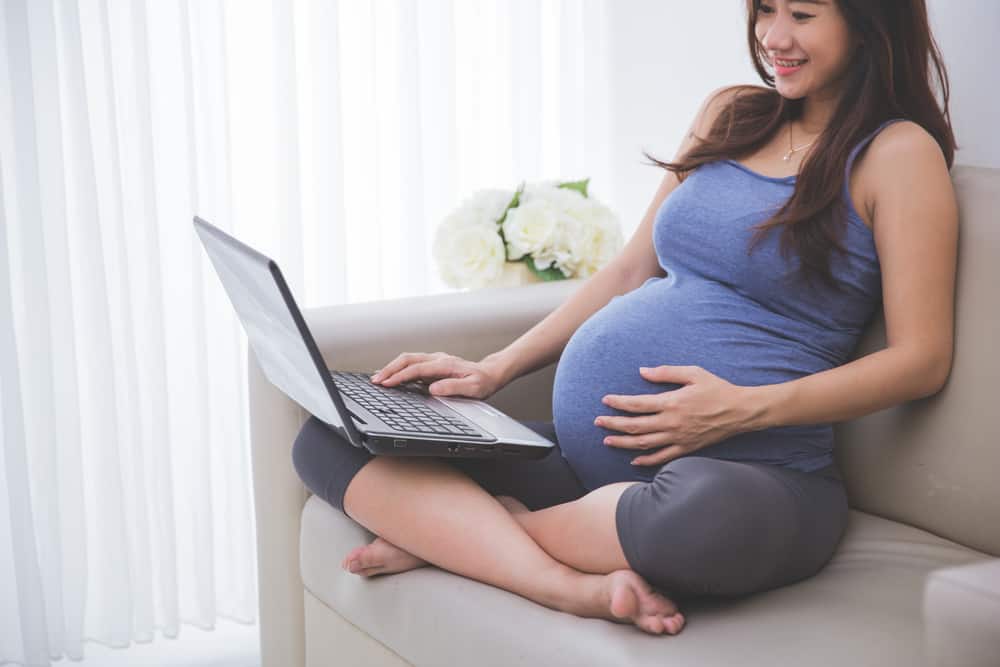 Once you've reached this point of acting on this list of Tips for Baby Registries, you're probably pretty close to your due date.
Congrats, Mama! It's about to get real.
So handle all the logistics ahead of time if you at all can.
It's time to go in and purchase all of the items left on your baby registry.
Use those gift cards, girl!
This is when you can use the awesome Amazon Baby Registry Completion Discount.
This is one of the BEST amazon baby registry tips out there (because it saves Mama money!)
So, here's how it works:
From 60 days prior to your due date until 60 days past it, you'll get 10% off of any items that are left on your registry.
Make that 15% off if you're a Prime member!
(And YES you can sign up for a Free Amazon Prime Trial here to gain that extra 5%!)
The discount is good for eligible items on your registry with a max of a $300 total discount, which is pretty significant.
Now, your registry must be created over 14 days prior to when you try to redeem the discount…
So like I said in #1:
Start your Amazon Baby Registry early in your pregnancy.
Baby Registry Tip:
Before you redeem you baby registry completion discount, add some Practical Items You Probably Won't Get at Your Baby Shower, so you'll get a discount on those too.
More Pregnancy Tips for Moms-To-Be
These baby registry tips and tricks should make your experience wayyy easier. Pregnancy has enough stressful moments!
And I actually have a BUNCH of tips for those times too.
You might like these popular posts:
Things to do While Pregnant and Bored
Last Minute Ways to Prepare for Baby
How to Prepare to Breastfeed Before Baby Arrives
Pregnancy Tips for Every Season
Second Baby Checklist: Preparing for Baby #2
For more tips on pregnancy and life as a new mom, Follow Me on Pinterest.
Do you know any more baby registry tips and tricks worth sharing? Comment below!
Tips for Baby Registry Beginners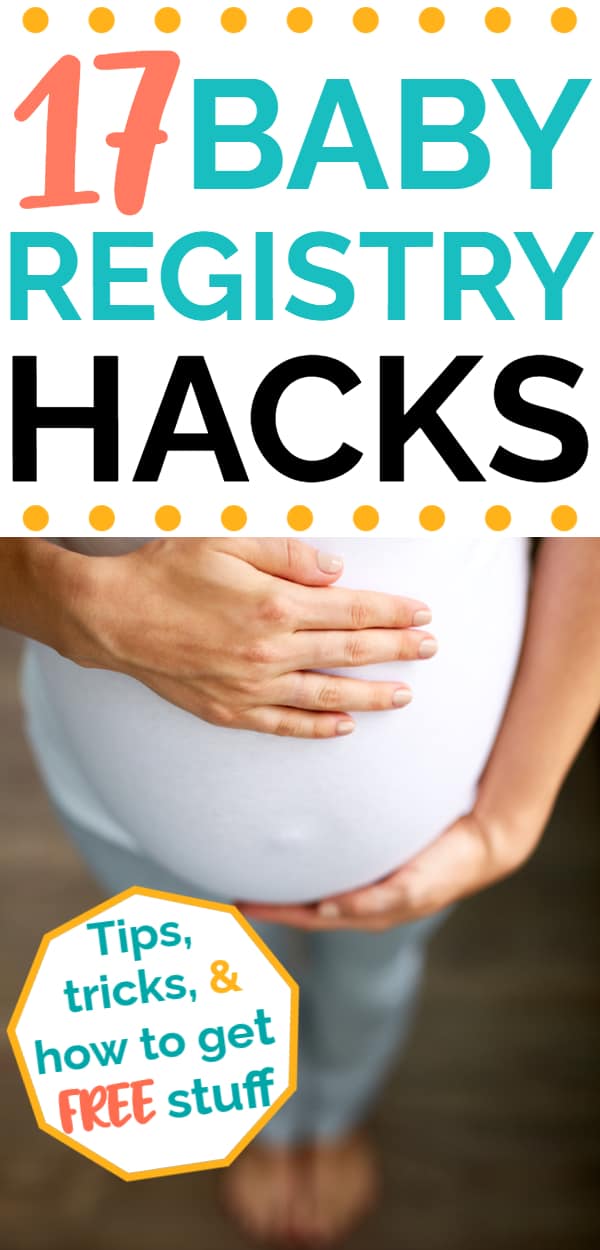 Baby Registry Hacks, Tips & Tricks