Pregnant in Autumn: Fall Pregnancy Announcements + Tips for Being Pregnant in Fall
Pregnant in Autumn? Congratulations!
Carrying your baby in your belly can make everything around you seem more special, including the time of year.
Each changing season brings your baby closer to your arms. And since pregnancy really does affect everything you do, making the most of your fall pregnancy is a must.
From Fall Pregnancy Announcements to Fall Maternity Photos and everything in between, here are some great ways to enjoy the fall festivities while growing that baby bump.
11 Ways to Celebrate Fall While Pregnant: Fall Pregnancy Announcements & MORE!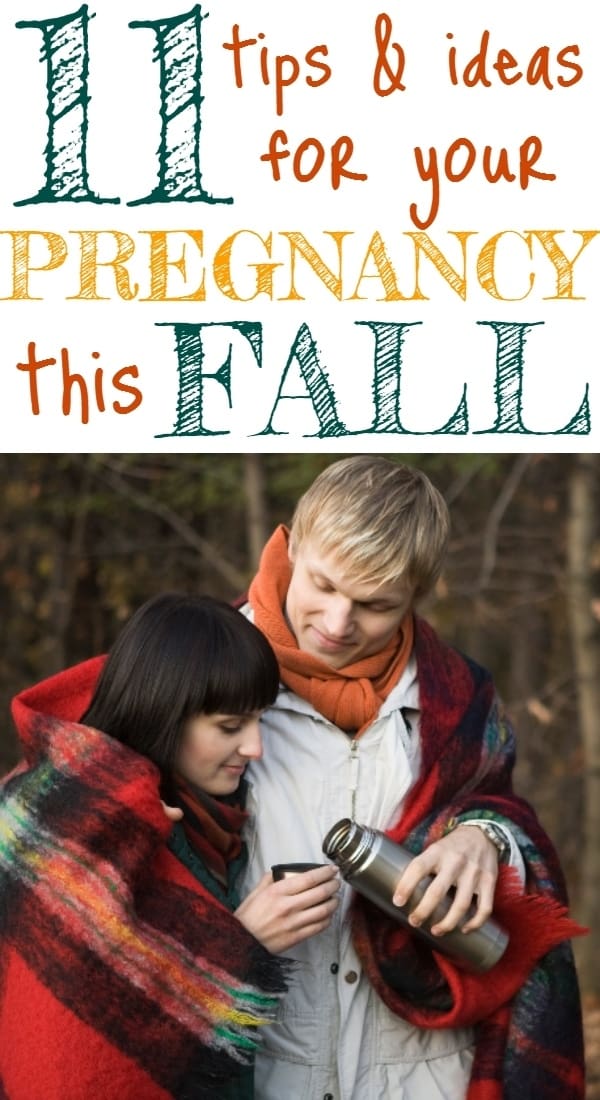 This post may contain affiliate links. Please see my disclosure for details.
1. Fall Pregnancy Announcements
If your early pregnancy months are between September and November, you have a perfect opportunity to incorporate the season into your fall pregnancy announcements.
From painting your due date on a pumpkin to taking adorable couples photos in the beautiful fall foliage, announcing your new baby to the world can be so fun and so stunning this time of year.
Check out some of these other fantastic ideas for creative fall pregnancy announcements in this post from Life as Mama.
This is how my husband and I decided to announce my pregnancy with our first.
We tied in some autumn colors and our framed ultrasound photo to create a simple fall pregnancy announcement we could cherish and remember.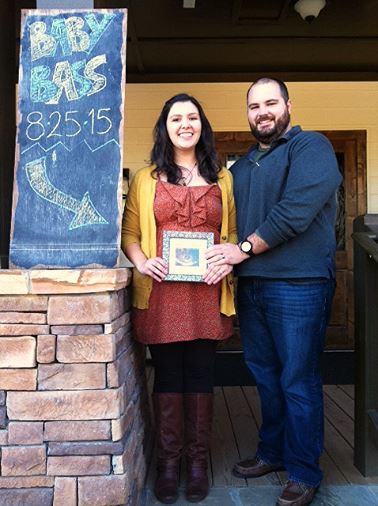 2. Fall Maternity Fashion
If you're at all into fashion, autumn and pregnancy are like the clothing jackpot. Between scarves, cardigans, and maternity leggings fall might be the cutest and most comfortable season to be pregnant.

There are a lot of days in pregnancy when getting up and getting dressed seem like a chore, but something about fall makes it a bit more exciting.
Grab your boots and have a little fun with your maternity style. If you're like me and always looking for an excuse to buy a new scarf, take a look at this awesome scarf/nursing cover.
I LOVE these for nursing in public or baby naps on-the-go. Buy for mama now, use for baby later.

If you're looking for inspiration for your autumn prego-look, check out these fall maternity wardrobe ideas from The Mom Edit.
3. Decaf Pumpkin Spice Coffee
Bummed that your belly means cutting back on caffeine during the season of the pumpkin spice latte? Don't worry! Decaf to the rescue.
Most fall-flavored treats can be made decaf and while the calorie count may not fit into the healthy pregnancy snack category, it's a perfect autumn splurge. There are also some yummy brew-at-home fall flavors that come in decaf.
Get yourself an adorable mama mug and sip away.
And if you can't get enough of the fall beverages, I highly recommend this amazing recipe for pumpkin white hot chocolate. Y. U. M.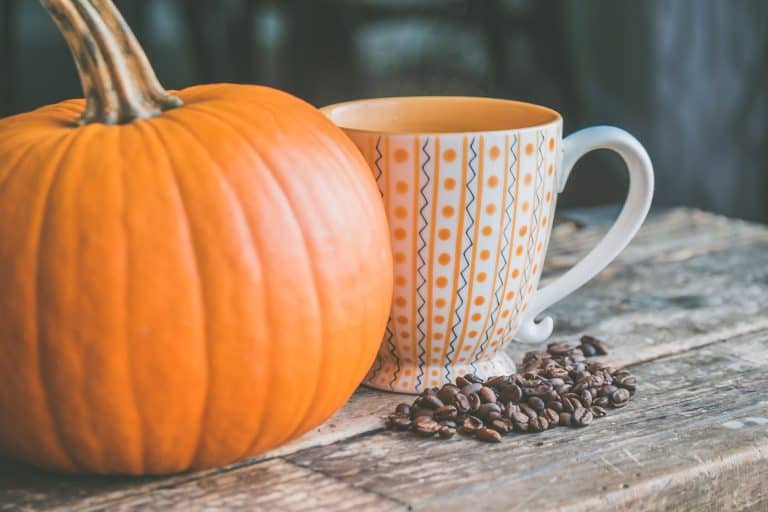 4. Fall Gender Reveal
Gender reveals are all the rage right now and everyone is looking for a creative way to share the news of their baby's gender. I love this!
Autumn is a perfect time for a celebration with your friends and family featuring apple cider, caramel apples, hay and burlap. The pink or blue reveal will pop against a background of rustic brown and burnt orange.
Or even if you'd rather not throw a big shindig, a fall gender reveal photo shoot will make a treasured memory for years to come.
What better canvas than beautiful fall for capturing your reaction as you find out whether you'll be holding a little boy or girl in a few months?
These adorable ideas on Pinterest will help get you started.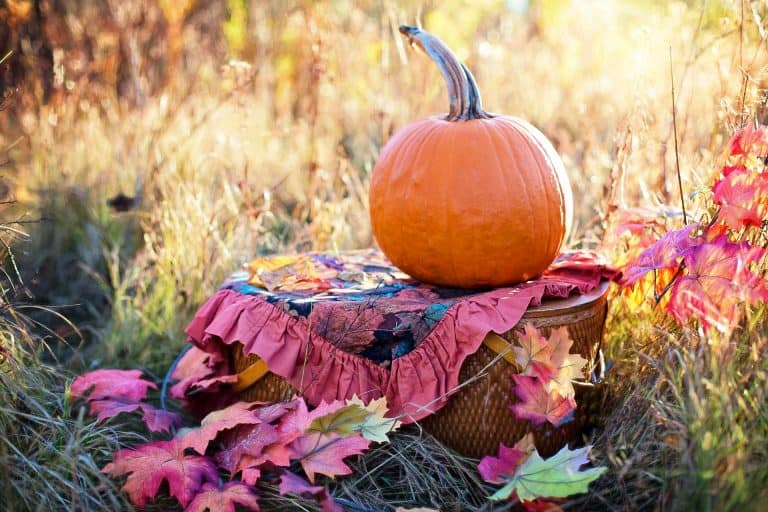 5. Carve a Pumpkin for Baby
While you're decorating for the fall season and partaking in some classic autumn activities, don't forget to include Baby in the mix!
This is a great way to bond with your baby and kick off your nesting instincts. Plus, it's just super cute.

Carve or paint a small or mini pumpkin with your baby's name, your due date, or simply "Baby" and display it in your home. What a great way to include your son or daughter in celebrating the harvest season.
Be sure to take a picture. This fun idea is a keepsake you'll want forever.
6. Take an Autumn Stroll with Your Baby Daddy
Simple as it may be, taking a long walk outside is a fantastic way to enjoy your fall pregnancy. When I'm pregnant, hot or cold weather keeps me hidden indoors.
But beautiful fall temperatures and breathtaking autumn colors make for great motivation to get in that necessary pregnancy exercise.
Not to mention the relaxing effects that the crisp air and soothing surrounding can have on you and your baby.
Stroll through the fall scenery on the arm of your baby's dad for even more cozy fall feels. Enjoying the outdoors as a family of two and a half is comfort for the soul of a mom-to-be. Get outside and enjoy these cool months before it's too cold.
7. Bond with Baby
When you're pregnant, it's important to take time to consciously connect with the little bun in your oven. Fall certainly brings some creative ways of doing this.
Try reading a sweet fall-themed children's book to your baby while you sit outside and enjoy the weather. We love this one!
Another great idea for connecting with baby is to make a to-do list for next autumn.
Think through all of the things you want to share with your baby one year from now, when they are out of your belly and bouncing in your arms.
Go through your to-do list out loud, describing everything from a day at the pumpkin patch to playing in the leaves. This sweet idea is not only good for making bonding connections between mother and baby, but it's also really fun.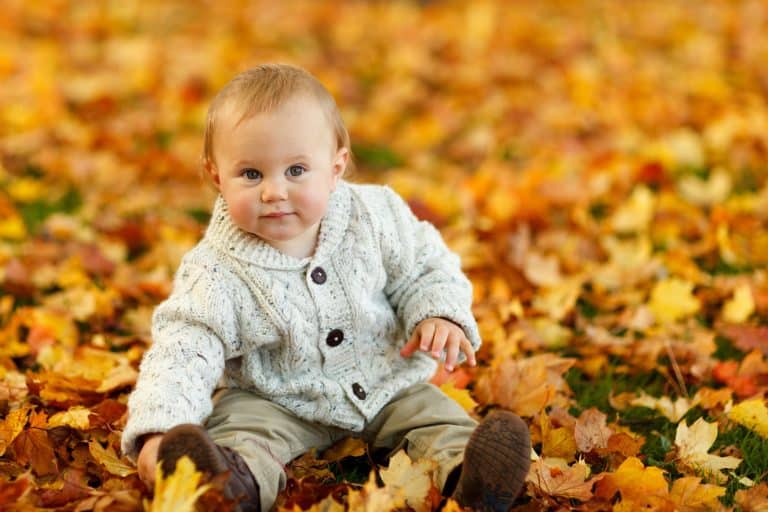 8. Fall Relaxation
Pregnant mamas have to watch our stress levels. Autumn is a great time for some favorite relaxing activities.
Curling up in a cozy blanket next to a campfire or taking a mid-afternoon nap in a hammock under the colorful leaves will bring your blood pressure to a healthy zen.
If you feel yourself coming under too much stress, make a cup of warm tea and sit outside enjoying how fall naturally decorates the world.
And don't forget to breathe! Pregnancy takes a toll on mothers. Remember that your health and your baby's health are the top priority right now.
Don't become so overwhelmed with preparing for baby that you miss this favorite season happening around you.
9. Pregnant Halloween Costumes
Being pregnant has to be one of the best excuses to dress up for Halloween as an adult. It's not often that you can clothe yourself and your bump in creative decor in exchange for candy.
I mean, what could be better for an uncomfortable pregnant woman than wearing something super flattering and gorging on themey treats?
From funny and creative to cutesy and adorable, pregnant mamas have countless options for finding a Halloween costume that will accentuate their bump. Orrr go with something simple and festive, just for fun.

Find the best way to highlight your baby in your costume. These great ideas will get your creativity stirring.
10. Fall Maternity Photos
If you're nearing the end of your pregnancy during the fall season, taking fall maternity photos is a great way to capture this moment in time.
From sunflower farms to pumpkin patches, autumn creates some ideal settings for a fall maternity photo shoot. Plus, your bump wrapped in plaid or balancing a baby pumpkin? Who can resist that?
Brit.co has rounded up some "swoonworthy fall maternity photos" for your inspiration.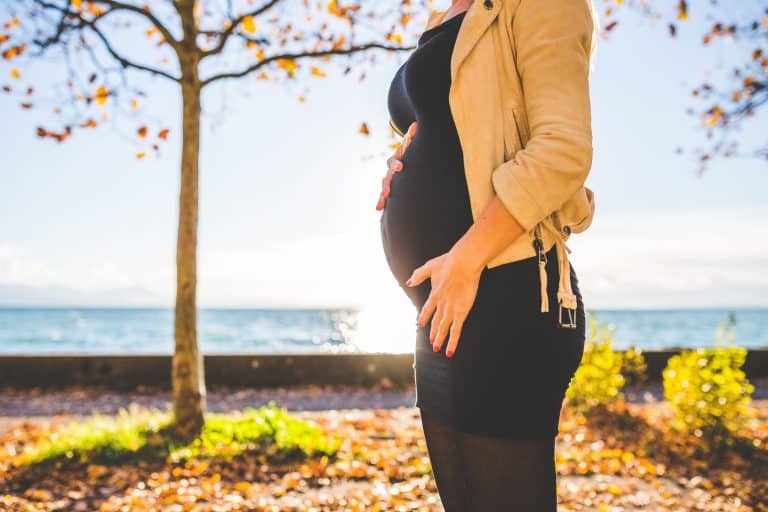 11. Fall Baby Shower
Towards the end of your pregnancy, friends are itching to throw a party celebrating that new little life about to join the world.
A fall themed baby shower is such a cute idea. From baby pumpkin invitations to fall-flavored snacks, your baby is probably the best excuse ever to party in fall fashion.
Try some of these fantastic suggestions of how to incorporate the fall season into your baby shower.
Autumn and Pregnant
Pregnancy isn't always fun, that's for sure. And when it's not, here are some tips to keep you from going crazy.
But during the wonderful and much-too-short fall season, even the worst parts somehow don't seem so bad.
I hope this list helped you find all the fall pregnancy announcements, tips, and ideas that you need.
If you'll be preggers or breastfeeding this fall, check out these 30+ Scarves for Breastfeeding Mamas!
And as you begin to prepare for your baby's arrival, check out my posts What You Probably Won't Get at Your Baby Shower and Last Minute Ways to Prepare for Baby.
*Update: I now have Summer, Winter and Spring Pregnancy Survival Guides too!
For more tips on pregnancy and life as a new mom, follow me on Pinterest.