Birthday Ideas for Pregnant Wife, Friend or SE

LF:
The best pregnant birthday ideas to celebrate mama!
Finding great birthday ideas while pregnant can be a little tricky, but making it special and even FUN is totally doable.
Celebrating a birthday when pregnant just needs a little creativity and planning.
This guide will help with that!
Whether you're looking for birthday ideas for your pregnant wife, friend, or just some things to do when pregnant on YOUR birthday, this has you covered.
From birthday parties and cakes to gift ideas and perfect dinner plans, this list of birthday ideas for pregnant women is about to inspire you!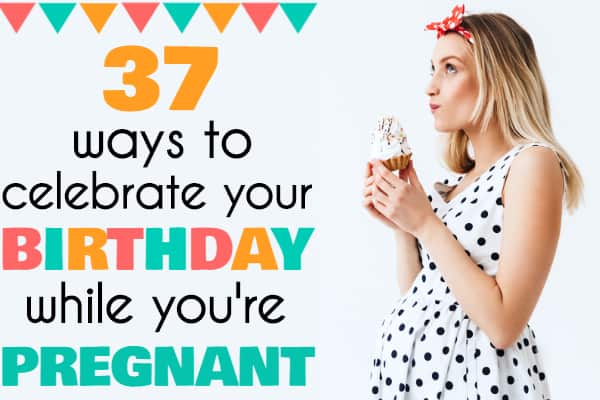 This post may contain affiliate links. Please see my disclosure for details.
Celebrating your Birthday when Pregnant
Deciding how to celebrate a birthday when pregnant seems frustrating at first, I know.
You think:
"It's my birthday and I'm pregnant. Great. I can't drink what I want, I can't eat what I want, I'm exhausted, I'm cranky and I'm uncomfortable. This is the worst."
But change your perspective, Mama!
Yes, you're pregnant.
Meaning you have more right than ever to live it up this year and to make it GOOD.
Let yourself be spoiled and pampered.
Don't turn down those birthday gifts.
Splurge for the triple layer birthday cake with extra frosting.
Pick out one of these fantastic birthday maternity dresses.
And enjoy your pregnant birthday celebrations to the fullest! This is gonna be sooo much better than you think.
Ok, now that you're ready. Let's get to planning.
Below you'll find:
pregnant birthday party ideas
gift ideas from Husband to pregnant Wife (+ date ideas)
30th birthday ideas while pregnant (or any milestone b-day)

birthday ideas for a pregnant friend

inspiration for what to do for your birthday while pregnant
Birthday Ideas While Pregnant
Here are some fun ways to celebrate your birthday when pregnant without sacrificing the excitement of it being your special day.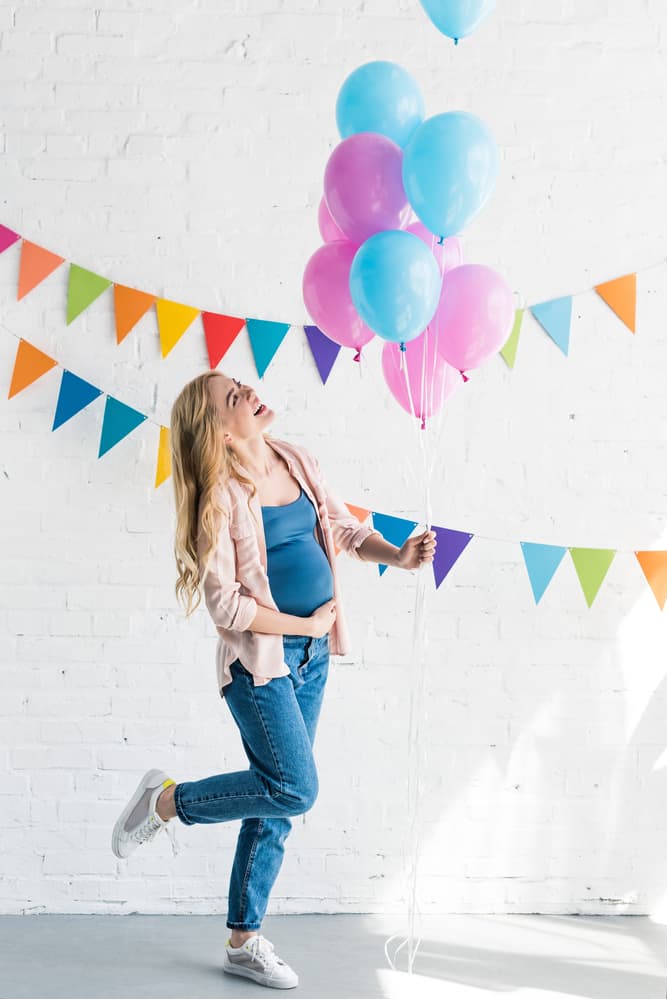 Video Call Birthday Party
If you can't go out, throw yourself a birthday party with all of your loved ones.
Use Zoom or FaceTime to get all of your favorite people in one place for an hour on your special day.
Send out cute evites in advance and ask people to rsvp.
Invite friends and long-distance relatives. Get dressed up and pour yourself a glass of bubbly cider.
Ask everyone to "bring" one gift to the party by saying a few words about your relationship. Then blow out a candle and tell them how much you love them.
Be sure you record them awkwardly singing "Happy Birthday" at different speeds over the video call. It'll be a great memory to look back on.
Food Crawl
Don't be surprised that a lot of these pregnant birthday ideas revolve around food.
One of my FAVORITE birthday celebrations ever was mapping out the best bakeries in the city we had just moved to and grabbing a pastry at each one.
Bar crawling may not be an option right now, but admit it, touring your town's best taco trucks or voting on which restaurant has the best mac and cheese sounds way better right now anyway, doesn't it?
Progressive Dinner
Have you ever done this? So fun.
You start by getting appetizers at a great restaurant. Then mix it up by going somewhere else for dinner. Finish off with a third delicious place for dessert.
You can make it a theme (Mexican, Italian, Breakfast foods, etc.) or go crazy and get 3 (or 4 or 5!) different varieties of foods. Make it a full-on tour of your city's best restaurants in one day. Yum.
Tip:
Go easy on the fried foods. Overeating greasy grub + being pregnant = up all night bent over the toilet.
Trust me. Been there. Enough said.
Cooking Class
This might actually be my number 1 favorite birthday idea I've ever done. And it's a really fun date idea for pregnant moms and dads-to-be.
My husband booked us a cooking class at a local winery. Of course, the wine is a no go for preggos, but it was so fun to learn the chef's tips and tricks and to cook and try new foods.
There are different versions of these classes, so try to opt for a more intimate one that only books a few couples. Get dressed up and take your time.
Enjoy the food, the company, and the adulty-ness that won't surround your life much longer.
Weekend Getaway
Need to get away?
Plan a weekend in the mountains or in that cute little town you've been wanting to visit.
Book a room and just go! Try a new restaurant and pick up a souvenir. Invite your mom, your bestie, or your man, then do it up the way YOU like.
Even one night away will be refreshing and make your big day special.
Day Trip
If the thought of staying overnight away from home makes you nauseous right now, just go for a day trip to the nearest big city or a nearby beach.
Make sure you pack some good shoes and be ok with taking a lot of breaks (maybe at the local ice cream shop?)
You can rest on the drive home and you'll be totally glad you did something different.
Go on your Babymoon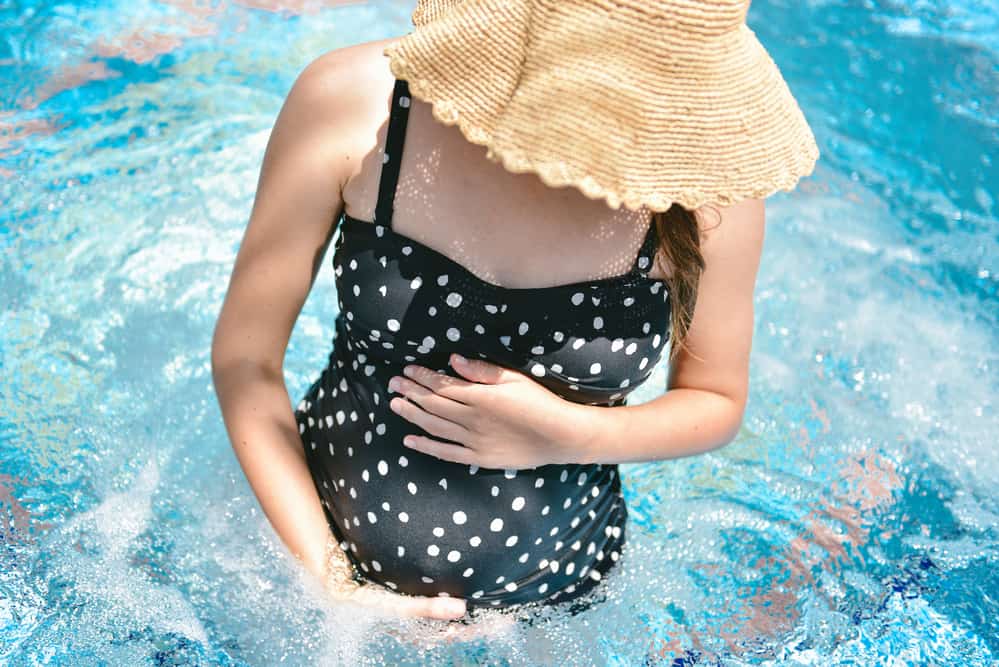 Combining your birthday with a babymoon is sort of genius.
You can travel to a coast, a tropical island, or just cross a big city off of your bucket list. Babies make vacations a tad more complicated, so go wild while you can do it with less stuff and less fuss.
If you're trying to be frugal, agree for both yours and Baby Daddy's birthday extravaganzas to be rolled into one amazing last adventure before Baby is born.
Tip:
If possible, aim for traveling in your second trimester, when you'll feel your best.
Maternity Clothes Shopping Spree
When you're pregnant, you almost always have to buy new clothes anyway.
Why not use your birthday to allow yourself to shop for cute maternity clothes that actually fit?!
If you love shopping, this will be a really fun way to spend your birthday. Look up best local maternity clothing stores, grab a girlfriend, and go do some fitting room fashion shows.
If you're in your first trimester, you can still make this work.
Most maternity shops have a fake bump you can actually try on under the clothes to see how they'll fit as you grow.
It's kind of hilarious and will be really fun to play around. Put on some music and be sure to try on some of those wild styles that you'd never actually buy.
Splurge on Comfort Items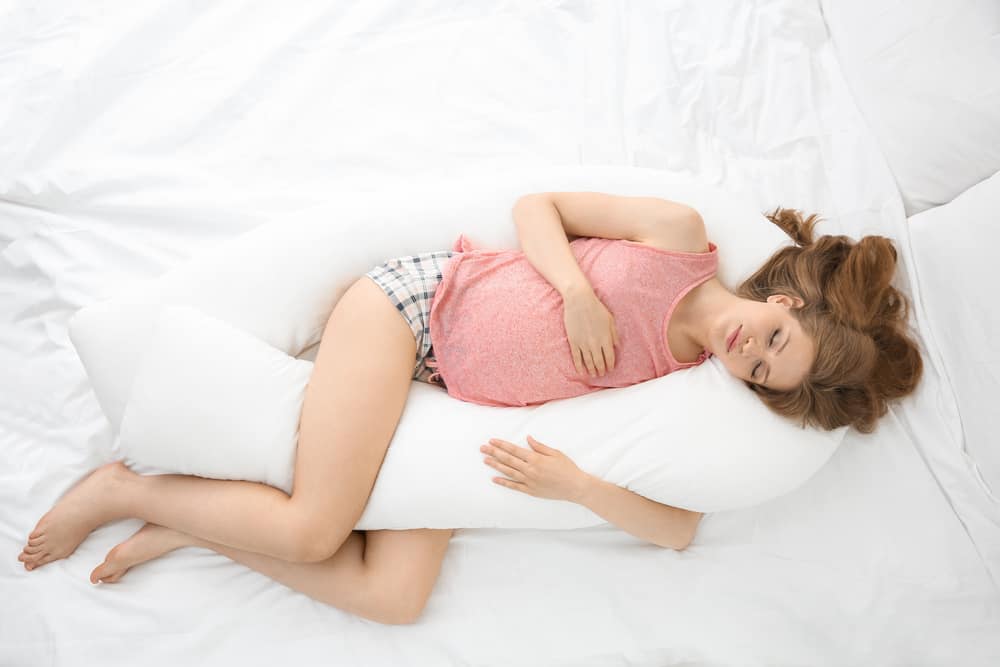 If going out and shopping isn't your thing, but you still want to treat yo'self, do some online retail therapy.
There are enough sacrifices in pregnancy, spoiling yourself with comfort items for your birthday is definitely allowed. Splurge a little on some of those pregnancy must-haves you've been making do without.
First on the list: an amazing maternity pillow. If you don't have one yet, you're either already dying to have one or you will be.
Here's my list of the Top 5 Pregnancy Pillows. These are life-savers.
Other ideas for birthday splurges:
Spa Day
Speaking of massages…if there's EVER a time to take a spa day, it's when you're pregnant on your birthday.
Uh, yeah…you know you want to.
Go with your bestie, or even ALONE (solitude can be amazing) and just relax.
Book prenatal massages and request all-natural treatments. Most spas are happy to accommodate pregnant women.
You can usually find great groupon deals for the best spas. Look for a place that specializes more in relaxation than beauty treatments.
This is an amazing way to spend your pregnant birthday. You will have no regrets.
Grown Up Tea Party
If you prefer to celebrate your birthday with the girls, how about hosting a classy afternoon Tea?
Everyone can wear fabulous hats, then join in for finger foods and pregnancy-safe teas.
You can bust out your hostess skills (or have a friend take the lead) and finally use that adorable tea pot that's in the cabinet.
Bake some delicious treats to serve or order some colorful macaroons.
The best part? No pressure to serve drinks that you can't enjoy too.
Sleepover
While we're reliving our youth, why not make it a sleepover? Invite your closest girlfriends and stay up all night.
Movies, popcorn, girl talk, and of course birthday cake. Have one of the girls paint the toes you can't see over your bump and just enjoy yourself.
Cheesy? Maybe.
Fun? For sure.
Rent a Room
If you're really wanting to make your birthday special, rent a hotel room in town and invite a few friends to party with you.
Order room service, enjoy the amenities, and definitely hit the pool.
For an extra special night, stay somewhere with a rooftop bar. Sure, you'll have to sip something virgin, but your friends will appreciate the drinks and the view will be amazing. Imagine the preggo selfies from up there.
Pool Day

If you have access to a pool and the weather is fitting, consider having a pool party.
You can rock that maternity swim suit and a fabulous sun hat while you float around and refuse to lift a finger.
It's your day after all.
Pool parties make great events for couples, so Hubby can invite his buddies and everyone can have a great time in the water.
Check out my summer pregnancy guide for tips on staying safe and cool in the sun.
Backyard Barbeque
If a pool is out of the question, just host a barbeque in the back yard. These are great because you can task Hubs with the grilling and just sit back and enjoy.
To make it extra special, have the party in the evening. String lights from the trees and set up a fire pit to set the ambiance.
Play some low music and pretend to be surprised when your guests bring you gifts.
Birthday Brunch
Another classy way to celebrate your birthday when pregnant is with a simple brunch.
This is a great way to be very "adult," but still get away with having a straight up birthday party. Play games, open presents, and stick a candle in a muffin.
Plus, brunch food is amazing and skipping spiked drinks won't seem so bad in the daylight hours.
Baby Shower Birthday Blowout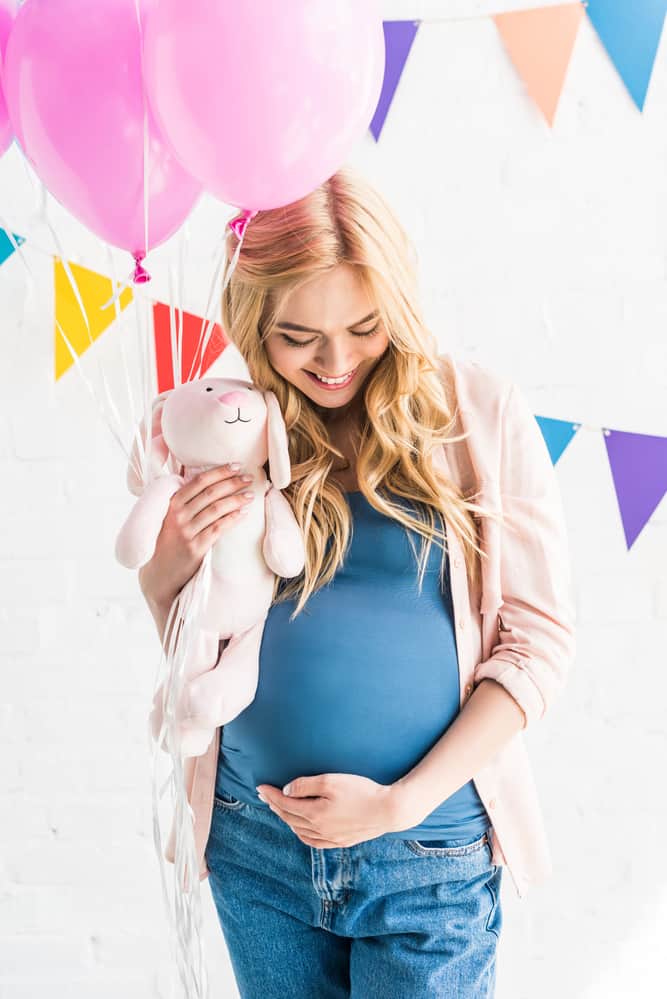 If you're not big on hosting parties, just combine the big days and have a huge all-in-one party.
Take the energy of a birthday party and combine it with getting TONS of presents that you need for Baby anyway.
Your friends will appreciate only having one date to mark on their calendar and you can justify going over-the-top on decorations, food, and entertainment.
Gender Reveal Birthday Party
Same concept, but this time you get to shoot pink or blue confetti all over the place.
If you're planning on having a gender reveal bash anyway, why not make it an extra special celebration of Mama as well?
If your birthday falls within a month as your gender ultrasound, consider this fun option.
Gender Ultrasound
Another idea for birthdays near gender ultrasounds is actually scheduling your appointment for your birthday.
This can be a really sweet, intimate moment for you and Baby Daddy. Or you can invite Grandma and Grandpa and make it a family affair.
After the big moment, have a special birthday dinner and start putting those hypothetical "if it's a girl/boy" ideas into action.
Pregnancy Announcement
If you're early in your pregnancy and haven't shared the news, your birthday is a perfect excuse to get everyone together in the same place without suspicion.
While everyone is enjoying birthday cake, announce that you're partying for two this year.
It'll be a birthday that every one in your family will remember.
Nursery Craft Night
Crafting can be a lot more fun than it sounds, especially if you have a purpose.
Take some of those lofty Pinterest nursery ideas and put your craftiest friends to work.
If you prefer a nice night in to a grand birthday adventure, load up on craft supplies and fire up your glue gun.
And bonus, your nursery decor will have extra special memories attached to them.
Road Trip
For adventure lovers, map out a short road trip during your second trimester and visit all the towns you may not have the time to see in the next year or two.
Plan on stopping more than usual for potty breaks and to stretch your legs.
Bring your camera and a LOT of snacks and just enjoy the ride.
Visit a National Park
For outdoors lovers, a trip to a national park is a perfect birthday adventure. It'll be nice to cross this off your bucket list before your family grows.
Tip:
Don't be surprised if you get tired sooner than you expect. Consider breaking the adventure up into more than one day so you can rest up before hitting the trails again.
Comedy Show
Nothing like laughter to help you forget about some of the "can'ts" of being pregnant on your birthday.
Enjoy a night out on the town and hit a comedy show with a smoke-free section and fun mocktails on the menu.
Or if you prefer, stay in with Hubby and stream some hilarious comedy specials over your favorite pizza and ice cream flavors.
Either way, laughing till you pee a little is a birthday experience that's hard to beat.
Cash In
Sometimes it pays to be preggers.
If you really just want to chill and catch upon your pre-baby to-do list, play the birthday card and get Hubby to finally sit down and do all those baby things he's been putting off.
Have him pick up your favorite take out, turn on YOUR favorite show, and finally paint the nursery. All while finally giving his opinions on which baby items HE thinks should go on the registry.
Now…
Let's get to the romantic birthday ideas.
Birthday Ideas for Your Pregnant Wife
Ok, daddy-to-be…this is a big one.
She's carrying your child. She's sacrificing a ton.
And it's her BIRTHDAY.
No pressure or anything, but…don't mess this up.
You can do this.
(And guys, this goes for planning birthday ideas for your pregnant girlfriend too. You're not off the hook. Get it right.)
Tips on how to celebrate your pregnant wife's birthday:
1. DON'T let her talk you out of a gift
No matter what she says…get her a birthday present. Seriously.
Even if money is tight…make it work. Gifts don't have to be expensive. But definitely get a gift for your pregnant wife on her birthday.
Also, don't skip the flowers and chocolate (and no those don't count as her birthday gift.)
You can find the perfect gift for her in this guide:
2. DON'T leave out her friends and family
Your wife definitely wants some romantic alone time with you on her birthday…but try to involve her family and friends a little too.
Even if it's just asking them all to send her some snail mail (everyone loves getting mail on their birthday.) Be sure to shoot them a reminder a 3-4 days before the big day.
Trust me, you'll get bonus points for seeing that she's celebrated by all her loved ones.
DO include a few surprises
We all love being surprised. Even if she's not a surprise party kind of girl, throw in a few unexpected treats throughout her day.
Think cards, flowers, a candle in her breakfast, her favorite candy after lunch, etc.
They will make her feel loved and you'll love being the reason for that.
DO make it a big deal
EVEN if she says not to…make a thing of her day.
I know she might say "let's just go to Taco Bell and go to bed early" and maybe she means it now, but trust me, you cannot go wrong by overestimating how special to make your wife's birthday while she's pregnant.
She's about to give up A LOT for your baby…she already is.
Make her day about HER. And make it good!
Now for some ideas on how to do just that…
Things to do for your pregnant wife's birthday:
Take her on a Picnic
If the weather is nice, plan a full-on picnic.
Get a nice basket and fill it with things like grilled chicken salad, hot bread and butter, nuts, sliced watermelon or chocolate covered strawberries.
And don't forget the fruit-infused sparkling water.
Take her to a botanical garden, her favorite park, or a drive-up waterfall. Spread out a quilt by a pond or under a shady tree.
Bring a book of baby names to read through or make her laugh by attempting to fly a kite. It'll be a blast.
Fancy Bath Time
Pregnancy can leave women sore and sometimes stressed. If she's been struggling, a relaxing bath could be just what she needs right now.
Light a bunch of candles, add a natural bath soak (this kind is legit) and follow up with a shoulder massage.
Throw in some soft music and a glass of sparkling cider.
She will adore you.
Give Her Jewelry

Seriously, it's hard to go wrong here.
Consider a creative mommy-to-be necklace (LOVE this one) or go with some classy studs that Baby will have a hard time ripping from mommy's ear in a few months. These are a gorgeous option.
Buy Her Flowers
Unless she has specifically said that she doesn't like flowers…get your wife flowers on her birthday.
They don't have to be from an expensive flower shop. Go to the market and spend 10 minutes picking out the ones that scream "her."
Tip:
Aim for a mix that has hints of her favorite color. And don't just assume she wants roses. There are are some beautiful bouquets out there. Mix it up and make it festive.
Favorite Candies
If pregnancy has her craving sweets, pick up a few packs of her favorite flavors of candy.
It's cheap and easy and showing her you know her taste will remind her how much you love her.
Serve Her Cravings
If you need to stay in, consider surprising her with a huge meal full of all of her pregnancy cravings.
Sure, it might be a little weird…but when she see's the five course spread of pancakes, tacos, chocolates, steak, and pickles, she'll be giddy with excitement.
Or maybe she'll start crying. Either way, it's a sign you've done well.
Fancy Romantic Dinner
If you really want to treat your pregnant wife on her birthday, take her out for a truly fancy dinner.
This is something you might not be able to do again for quite a while once Baby arrives.
Imagine her face when you surprise her with a floor length maternity gown (this one is gorgeous and affordable) and whisk her away to that fancy restaurant she's always wanted to try?
Tip:
Make sure you leave her enough time to get ready, then have a friend show up to take some photos while she's feeling glamorous.
Ok, Dad…
These ideas should get you rolling.
Put your own creative spin on it and make your wife's pregnant birthday extra, extra special.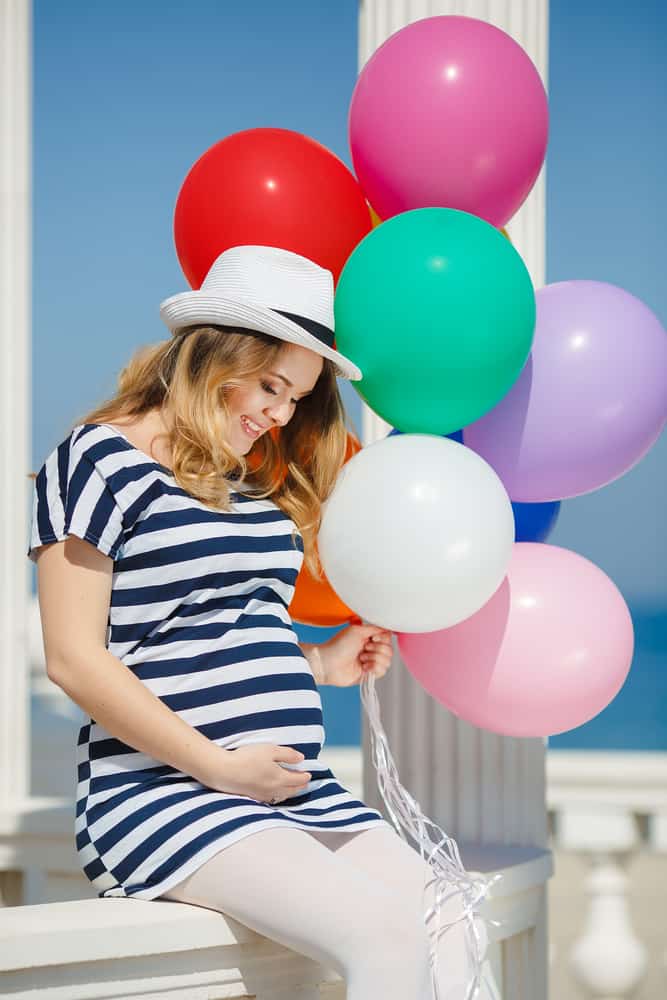 30th Birthday Ideas When Pregnant
Helloooo THIRTY!
While researching pregnant birthday ideas, I found that A LOT of pregnant women are turning 30 while pregnant.
If your 30th birthday is coming up, I know you want to make it special.
Don't worry! You totally can.
(Same goes for if you're pregnant on your 21st birthday, or if you're looking for 40th birthday ideas when pregnant. These are special mile markers in your life and being preggers doesn't have to throw a wrench in that.)
Here are some pregnant 30th birthday ideas to try:
Birthday Maternity Photo Shoot

One of my favorite ideas for celebrating a birthday while pregnant is having an epic photo shoot.
Get that fabulous maternity dress, hire a photographer, and have some preggo fun.
You can go classic with an outdoor scene or go birthday-themed and pose with balloons, confetti, and your birthday cupcake.
I particularly love home maternity photo shoots with giant "3" and "0" number balloons floating above the pregnant birthday girl.
So fun.
It'll be so special to capture your birthday while pregnant on camera.
30 days of 30
For my 30th birthday, my husband celebrated me ALL MONTH LONG.
It was amazing.
For 30 days I got a new small gift every day.
Sometimes it was just waking up to a sprinkle donut and a cup of Decaf Mommee Coffee on my night stand.
Sometimes it was a surprise massage or a night out, but every day was so special.
Who says you can't make your birthday last all month long?
Babymoon
I'm mentioning this one again because if you're celebrating a milestone birthday while pregnant, you should DEFINITELY make it a big deal!
This is the time to splurge on a last big trip before Baby comes. Go ahead and finally take that island vacation.
Spend a week laying on the beach with your bump out in the tropical sun.
It'll be amazing and totally worth it.
Huge Party
You're 30 and pregnant! Have that birthday party, girl.
And make it a big one!
Invite everyone you know and like, serve only foods that YOU love, craft a signature mocktail named after yours truly, and deck out the place in glamorous party decor.
Turn up a perfectly curated playlist and wear that dress that hugs your bump just right. Definitely splurge for that 5-tier birthday cake with 30 sparkly candles.
Oh and gifts are totally mandatory.
Make sure you have someone in charge of photos because you're going to want to remember this night.
Quick tip for turning 21 while pregnant:
If it's your 21st birthday while pregnant, don't let the lack of drinking get you down.
No pity-partying allowed. Not worth it.
Your birthday is more than drinks, girl!
Mocktails are still REALLY tasty and if the vibe is fun, it will be an amazing night.
Grab your girlfriends, get dressed up, and set the tone for a night you'll remember.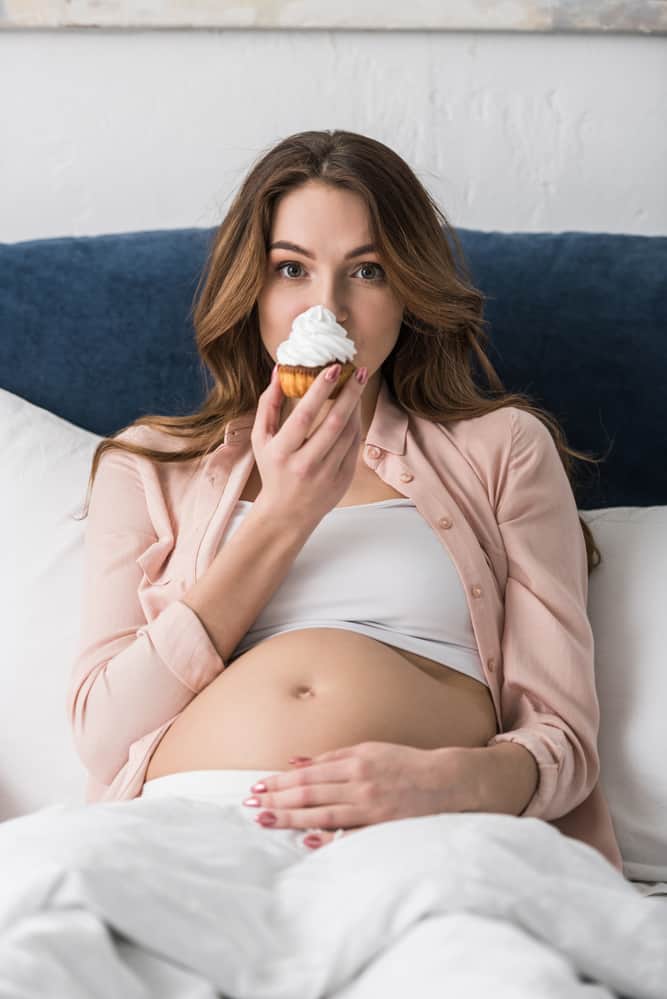 So, let's recap these pregnant birthday ideas…
Birthday Ideas While Pregnant:

Zoom Birthday Party

Food Crawl

Progressive Dinner

Cooking Class

Weekend Getaway

Day Trip

Go on your Babymoon

Maternity Clothes Shopping Spree

Splurge on Comfort Items

Spa Day

Grown Up Tea Party

Sleepover

Rent a Hotel Room

Pool Day

Backyard Barbeque

Birthday Brunch

Baby Shower Birthday Blowout

Gender Reveal Birthday Party

Schedule your Gender Ultrasound

Pregnancy Announcement

Nursery Craft Night

Road Trip

Visit a National Park

Comedy Show

Cash In with Dad-to-be
Birthday Ideas for Your Pregnant Wife:



Take her on a picnic
Fancy Bath Time
Give her Jewelry
Buy her flowers
Get her favorite candies
Serve her cravings
Fancy romantic dinner
30th Birthday Ideas when Pregnant:
Birthday Maternity Photo Shoot
30 days of 30
Babymoon
Huge Party
Embrace the Mocktail
More Tips on Pregnancy and New Mom Life
Happy Birthday, Mama.
I hope this guide helped you find the perfect birthday celebration and reminded you that being pregnant doesn't have to spoil the fun one bit.
Comment with your best birthday ideas for a pregnant woman!
I also have A LOT more tips on pregnancy, babies, and life as a new mom.
Then check out my most popular posts:
The Best Gifts for Pregnant Women (I also have a guide full of Gifts for Expecting Dads if ya need it.)
Fun Things to do while Pregnant (and Bored)
Practical Baby Items You Won't Get at Your Baby Shower
Pregnant Birthday Ideas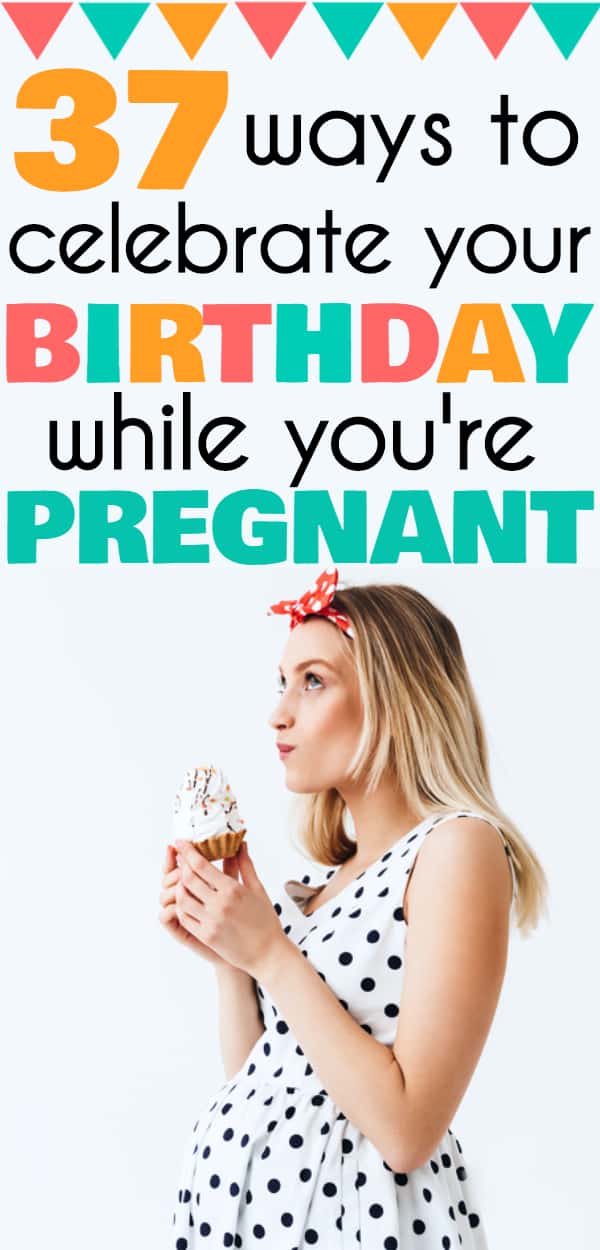 What are your best pregnant birthday ideas?
Comment and let us know!