How to Survive the First Months with a New Baby
Let's be real. When there's a new baby, it's all about them. We register and splurge and stockpile to prepare for baby. But we new moms have to be careful not to neglect ourselves during the postpartum and newborn months. Sometimes we need to relax, recharge, and treat ourselves when things get unexpectedly intense.
Things like cravings, because breastfeeding makes you ravenous. Or the awkward lingering "between sizes" of your new mom bod. Things like holding your cranky newborn for hours in the evening when you just need A MINUTE to unwind before you head to bed yourself. Or dealing with remaining pregnancy hormones, postpartum baby blues, and thoughts of "what the heck am I doing?!" trying to figure out this new baby.
Even with the easiest baby in the word, those first few months are a lot to adjust to. If nothing else, sleep deprivation is enough to send you into survival mode. But don't worry. Since I'm currently going through this myself with our second, I have come up with a few suggestions to make your life easier. Here are some mommy must-haves that will give you the comfort and sanity you need during this new, crazy season of your life.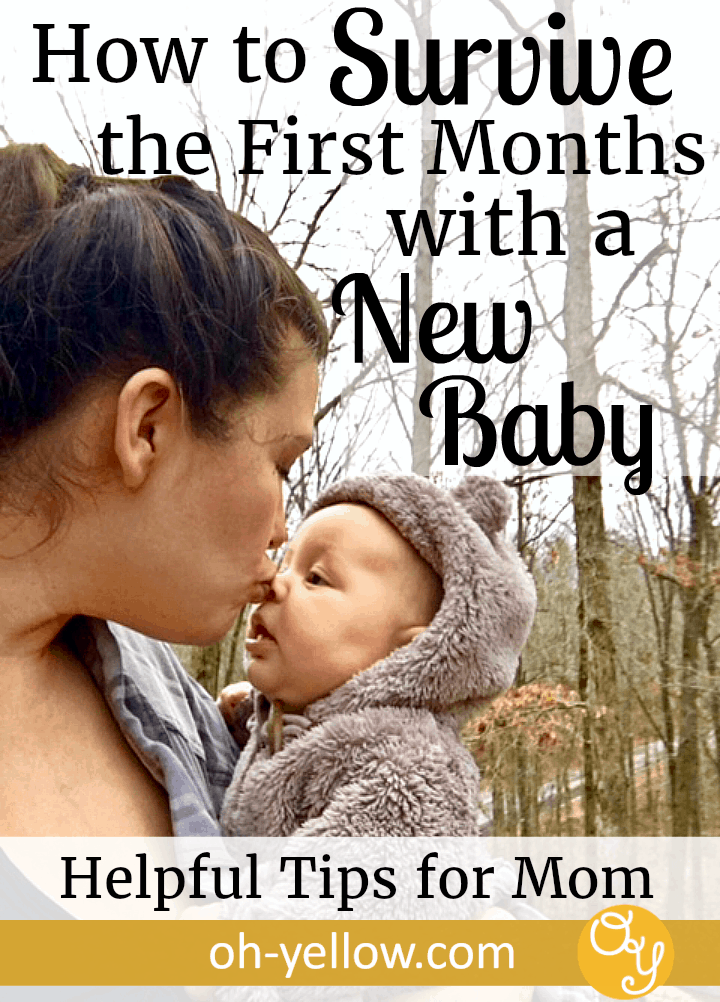 (This post may contain affiliate links. See my disclosure for details.)
Mom Pants
Yep. You've arrived. You finally have an excuse to wear stretchy pants all week long with no guilt necessary. And girl, you'll need them. For most of us, it takes a while to fit back into our old pre-pregnancy jeans, if ever.
Hint to second-time moms-to-be: that mommy tummy may be a little more…out there…this time around.
Sure, for the first several weeks it is totally acceptable to wear your maternity pants. Buuuut at some point those will probably start to sag and you'll need something a little more form fitting. I highly recommend a few pair of good leggings. Something you can throw on with a t-shirt or flannel and feel technically dressed but pajama-level comfortable.
I also really recommend some comfy pants with pockets. When your hands are full of baby, you need somewhere to stash your phone, the pacifier, and whatever else you're dragging from room to room that day. Find a few inexpensive pair that you can wear out in a few months. Like these.
Remember, postpartum equals unexpected messes. Whether that mess is from mama or from baby, it can mean ruined clothes. Be prepared to throw them out if necessary once you're through the foggy newborn phase.
Chocolate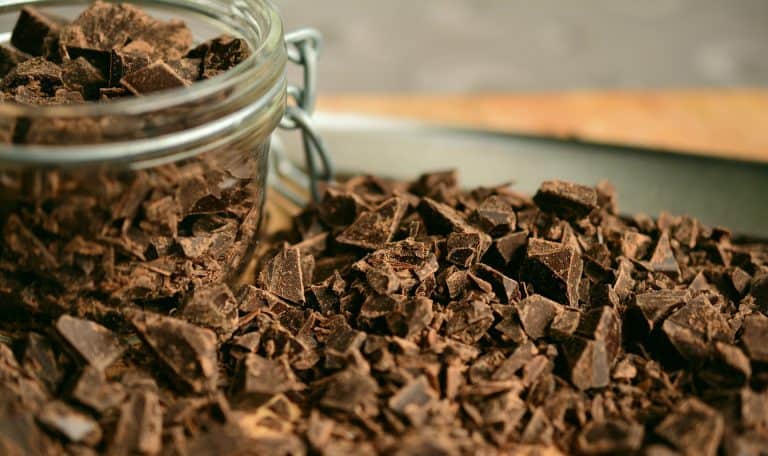 Self-explanatory. When you're worn out, sleep-deprived, and longing for some comfort, it's just a good idea to have an emergency stash of chocolate.
I'm not going to lie. Having a new baby is just hard some days. There's really nothing you can do about that most of the time…but there is always chocolate. Stock up on your favorite guilty pleasure for a quick 30-second moment of something for YOU.
If health is a concern, try some chocolate covered almonds for a snack/treat combo. I lovvve these. Besides…breastfeeding mamas gotta keep those calories up anyway, right?
Mommy Friend
Let me tell you, when you're super frustrated about some of the not-so-precious mommy moments, you need someone to vent to. Someone who understands. Someone who you can go visit on short notice with your hair looking a mess just so you can get OUT of the house. Maybe somewhere you can take your toddler to play with other kids while you ugly cry about the hard parts of motherhood and also simultaneously nurse your newborn.  
Moms need mommy friends to text with ten crying emojis because Baby just won't sleep and you're exhausted. Find your girl and ask her to be your "person" when you're in the midst of it all. There will be few greater comforts than a fellow mama who listens and understands.
Backup
On that note, have someone else on call. Backup. Preferably someone without kids who can be ready at a moment's notice to give you a desperately needed break. Maybe a relative or close friend who you trust to come hold your baby while you nap, shower or bust into that stash of chocolate and enjoy a bit of time ALONE.
Nothing makes you an introvert like motherhood.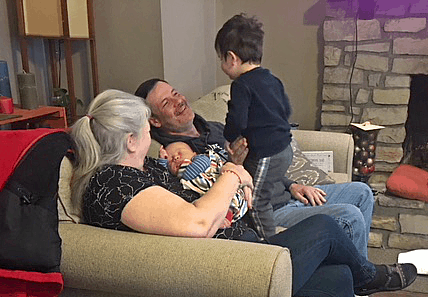 Try to find somebody who lives close by so you don't feel like you're inconveniencing them. That way they can come quickly when needed or you can head over on bad days without feeling like it's too much effort.
Have help ready and waiting for the call should you need it. Don't be afraid to ask.  You'd be surprised at how willing people are to be first in line for holding a new baby.
Bedding
This is one of the few areas where I let myself be materialistic. And I encourage you to do the same. If you're going to splurge on anything for yourself (rather than Baby) during this life-changing season, let it be a great bed setup.
Several years back we invested in a good memory foam mattress. Best purchase we ever made. Last year, we upgraded our pillows and we recently got some nicer sheets.
Girl.
At the end of a hard Mommy day…ok at the end of every day…I crawl into our bed and think "ahh this is the most comfortable I've ever been." In the moment, it really feels that way every time. Even though I'm completely beat and I know I'll be woken several times in the night to feed Baby, the stress fades away and I melt into my ultra-comfortable bed.
The key is the comforter. This thing is my adult security blanky. If I could drag it around everywhere I go, I would. It's heavy and warm and soft and makes me feel like I live in a different income bracket.

It's a bit thick for summer in Georgia, but we tried ONE night without it in July and we missed it so much that we opted to crank up the fan and ditch the top sheet just so we could cuddle up under this blanket. If you want to treat yourself at all during your time with a new baby, I can't think of a better way.  I highhhhly recommend this one.
We mamas always invest in great baby items, but sometimes we need to invest in our own rest. If we are going to do anything towards our own self-care, shouldn't it be the place we relax and recharge every single night?
Binge Watching
Ok so I'm not usually a fan of tv. It's addictive and makes me feel like a time-wasting zombie.
BUT.
When it's 9 pm, our toddler is finally down, the baby is asleep (albeit usually in my arms,) we just need some time to chill. Time to not think. And to laugh.
We are currently rewatching Parks and Rec on Netflix for the umpteenth time. No shame. Our newborn still isn't on a consistent routine and the witching hour strikes HARD most nights.
It's so great to clock out and binge watch a show for a while. We spend a while catching up on our day, then attempt to put baby down for the night. Lately, he wakes after 10 minutes, so I hold him until he crashes. Meanwhile we can laugh and joke about our favorite parts of the show and if we have to pause to rock, nurse, or change Baby, it's fine because we've seen them all anyway.
I'm a huge fan of this little de-stressing ritual we've started and I think it would do all new parents some good. I hope you find some comfort in it too at the end of a long day of momming.
So there you have it: my 6 ways to relax during postpartum and newborn life. I know it's hard, but with some help and some self-spoiling, you got this.
If you're a new mom, check out my post on Parenting No No's (that are really ok) and grab my freebie planner pages in my post about How to Get Enough Done as a New Mom.